Celebrities aren't just on our phone screens, TV screens, or movie screens, they are also in our closets and our makeup bags. Okay, that sounds a little weird, but as it turns out, there are a lot of celebrities out there that have clothing, beauty, and accessory lines that we didn't know about until now.
From celebrities like Rhianna, Drew Barrymore, Dr. Dre, Selena Gomez, Lady Gaga, Jessica Alba, Venus Williams, and more, all of these A-list stars have amazing side hustles that are shoppable online right now. From vintage inspired clothing to makeup and skincare, this list as it all.
So if you're still looking for a little something for yourself or a gift for someone in your life, then this is the list of celebrity-owned brands that you need to help you.
Here are 43 Awesome and Affordable Items From Celebrity-Owned Brands:
Advertisement
RELATED: The Ultimate Gift Guide of 47 Perfect Gifts to Surprise Your Mother-In-Law With This Christmas
$32 at the time of publication
Highlight and contour with just a few swipes of a stick thanks to Kim Kardashian West's brand and her beauty line. It also comes in several different color combos for every skin type.
$88 at the time of publication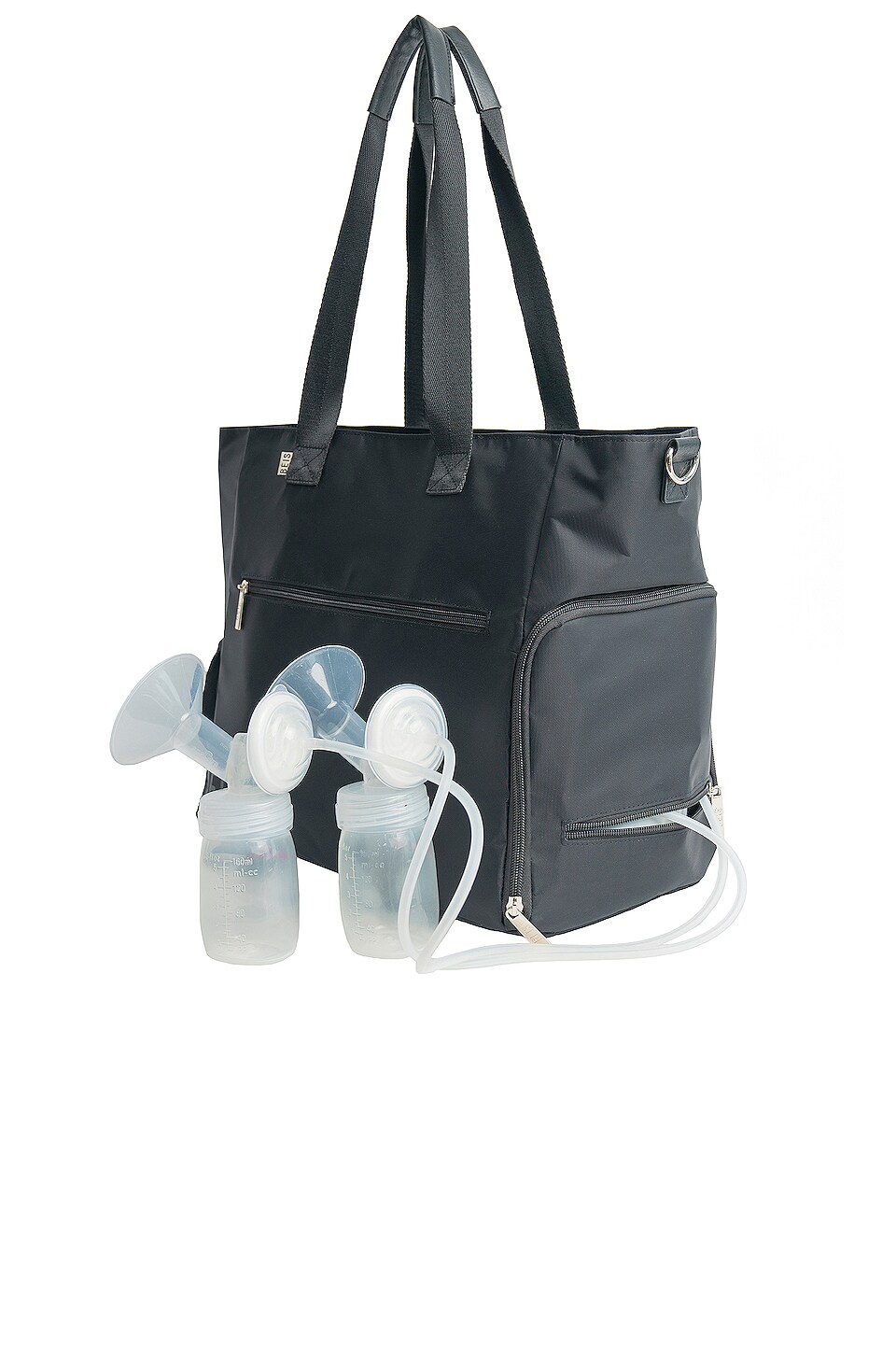 Water-resistant, several pockets, removable pouches, and a padded laptop sleeve, actress Shay Mitchell thought of everything when designing this bag through her brand! And pumping moms everywhere love it!
$168 at the time of publication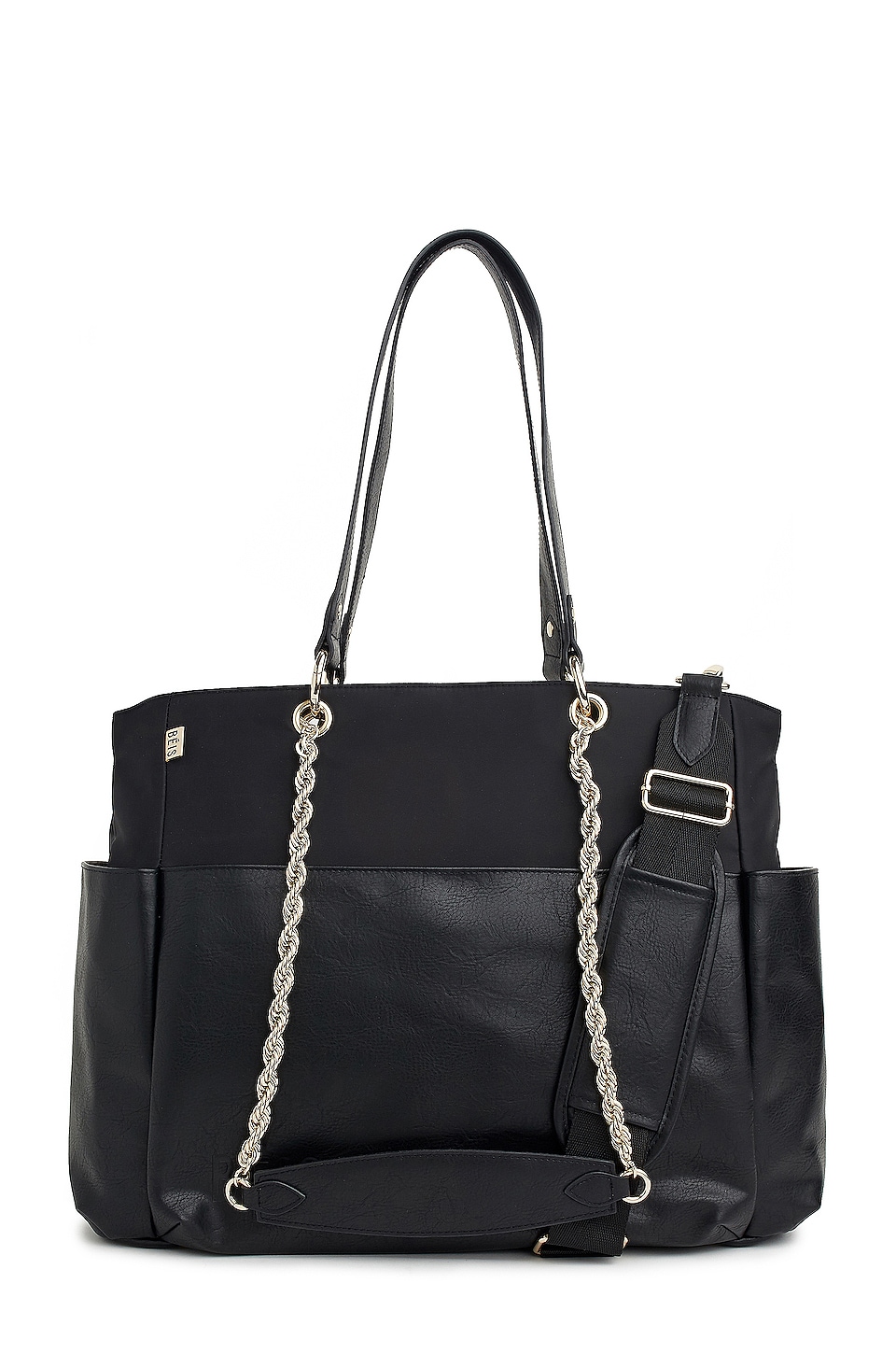 With several different detachable shoulder strop options, all of the pockets, and an insulated drawstring pocket for bottles, this BEIS diaper bag is just that THE diaper bag. One that you won't get buyers remorse for buying from this brand.
$58 at the time of publication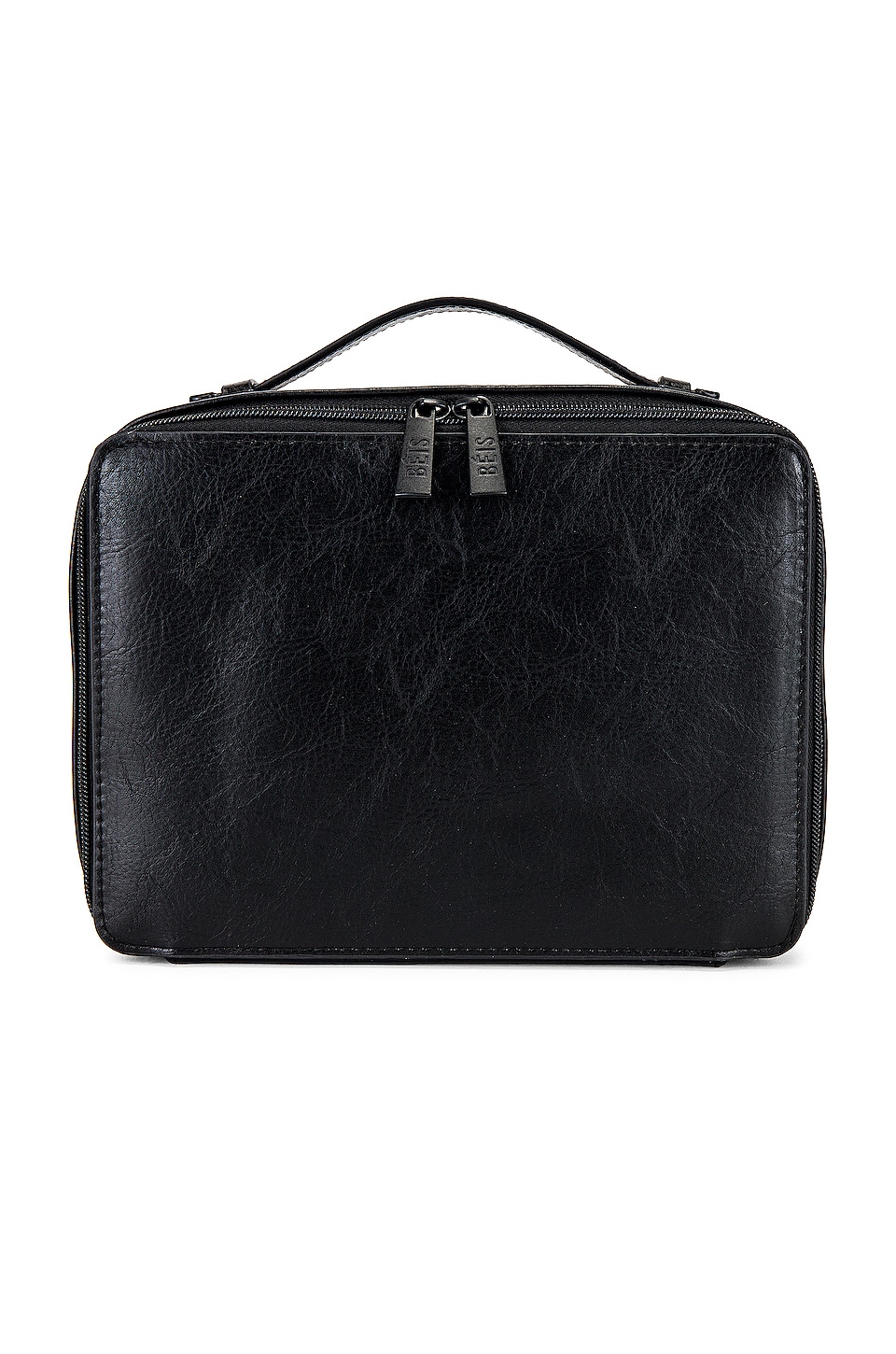 And the BEIS brand doesn't just have moms on the mind. While there are several backpack options, tote options, and travel options, we also wanted to highlight the cosmetic case. It fits all of the makeup you could need, including your brushes. Its fabric is water-resistant and easy to wipe down.
$78.99 at the time of publication
These platform slip-ons by Jessica Simpson are perfect for spring and summer. The singer and actress really is the queen of all things shoes, after all her brand is worth millions!
$59.28 at the time of publication
Did you know Lionel Richie's adopted daughter Nicole Richie has a clothing line and brand inspired by the 1960s called House of Harlow? It's true! And we're happy about it because just look at these amazing Catina pants!
$145.79 at the time of publication
Red or black, take your pick! We should note that this dress in black would look really good with those Jessica Simpson slip-on platform sneakers.
$36.91 at the time of publication
And absolutely anyone would look awesome in this bodysuit by the House of Harlow brand! Dress it up or dress it down, either way it's time for you to be rocking this look!
$53.36 at the time of publication
How comfy does this top look? We shared her beauty brand with you, we couldn't pass up sharing Drew Barrymore's clothing brand with you either! Talk about the perfect piece of clothing that will be you feel cozy and put together all at once!
$49.88 at the time of publication
And of course, we can't forget about Dr. Dre's brand of amazing headphones. These wireless headphones from Beats are great and are one of his cheaper options! They go around the back of your neck rather than on your head, making then very comfortable but hard to lose!
$12 at the time of publication
Haus Laboratories is a beauty brand created by none other than Oscar and Grammy award-winning performer Lady Gaga. And her beauty line is amazing and includes this liquid eyeshadow that will stay all day and we stan! These Glam attack Liquid Eyeshadows are available in 13 shimmer colors and 4 metallic colors. Not to mention, it's also vegan, cruelty-free, and guilt-free. And that price. You really can't beat it! It's a win-win-win for Lady Gaga's brand.
$14 at the time of publication
Three lip glosses for just $14, now that's a deal. It's a high-shine and lightweight lip gloss that sparkles and gleams, unlike its competitors. It's also made of clean ingredients that you'll never feel guilty about! It's hard to complain about an ethical brand.
$24.40 at the time of publication
A lip liner, a liquid eyeshadow, and a gorgeous lip gloss. Now, this is a set that any beauty would love finding in their stocking on Christmas morning. It's really all you need for a quick and beautiful look on the go!
Advertisement
$14.40 at the time of publication
There are 22 shades of this gorgeous full coverage lip pencil! And it's interesting formula allows it to glide on with ease prior to adding your favorite lipstick for the perfect lip look!
$18.20 at the time of publication
It's another two for one. How incredible are the colors of this blush and bronzer duo Lady Gaga created within her beauty brand? And we can't help but think it would be perfect for every skin tone!
$25 at the time of publication
We can't forget about hair, which is another big component of our everyday beauty routine. And for all of my curly-haired people out there, Pattern is for you. Pattern is also created by none other than the brand created by actress Tracee Ellis Ross, you know the daughter of legend Diana Ross! This Jojoba oil is made of safflower oil, jojoba oil, rosehip oil, olive oil & lavender oil which will feel like a dream on your hair!
Advertisement
$19.20 at the time of publication
Lady Gaga has a slew of powdered eye shadow palettes but this Everyday Four-Way Shadow Palette is to die for! It's all the colors you could need for any kind of look and it has just the right amount of shimmer to make you feel glamorous without over doing it.
$10 at the time of publication
This liquid eyeliner by Lady Gaga is designed with your winged-eye look in mind. The formula and design is meant to offer effortless application and best of all it's built for longwear and it's waterproof. Sign us up!
$33.60 at the time of publication
Now this eyeshadow palette doesn't come with four, eight, or even 16 shades. Nope, Gaga's Stupid Love eyeshadow palette comes complete with 18 different and gorgeous shades. Did we mention it's limited edition? So, go ahead, grab yours now!
Advertisement
$10 at the time of publication
Long lasting, universal, full coverage—these are the things we all really want and need in a lipstick and Lady Gaga is given them to us with her Haus Laboratories' Sparkle Lipstick. And, like all of her other products, it's incredibly affordable!
$19 at the time of publication
This lip gloss was handpicked by singer Rihanna herself. Why? Well, because FENTY beauty is her beauty brand! According to Amazon, this lip luminizer is so glossy that it feels as good as it looks. And it comes in in one universal rose nude shade that will go with any and every look.
$9.99 at the time of publication
Can you guess which celebrity owns the Flower beauty brand? Here's a hint, she recently became the host of her very own talk show. Did you guess Drew Barrymore? If so, you're right! This liquid blush has gotten rave reviews and it's created with clean ingredients and do you see that price? This brand gets it.
Advertisement
$9.98 at the time of publication
This highlighter by Flower beauty is one you are going to have to try. And again, at that price, it's the perfect stocking stuffer. According to Amazon, Barrymore's Day Glow Highlighting Glaze is infused with ultra-fine pearls that reflect light, giving all skin tones a glistening glow that will last all day long.
$77.99 at the time of publication
Highlighter, Gloss Bomb, Lipsticks, Liquid Eyeliner, oh my! Now this is a gift from FENTY beauty that just keeps on giving. Not to mention all of those products come in a gorgeous faux leather makeup bag for every day use! Now that says Merry Christmas to the beauty lover in your life.
$38 at the time of publication
Lip liner seems to be all the rage these days thanks to celebrities sharing their tips and tricks on how they use lip liner to accentuate their lips. And Lady Gaga has an entire lip liner collection that will go with just about any lip color! It's also water-resistant and meant to last all day long!
Advertisement
$19 at the time of publication
This concealer comes in a total of 48 shades making Rare beauty a beauty brand for all created by Selena Gomez. It's also lightweight and hydrating so that it benefits your skin while you're wearing it all day long! You have to love that!
$42 at the time of publication
Arguably the most important step of any skincare routine is sunscreen. It's so important to protect your skin from the sun that rain or shine, applying SPF should be an everyday part of your morning routine. And did you know that tennis great Venus Williams, the older sister of Serena Williams has a beauty brand that creates sunscreen? According to Amazon, Eleven By Venus' product is a "lightweight sheer mineral sunscreen that melts into skin, leaving a semi-matte, non-chalky finish!"
$22 at the time of publication
KylieSkin is a skincare brand created by mom and reality star Kylie Jenner of Keeping Up With the Kardashian fame. Her skincare line is an extension of her beauty brand, Kylie Cosmetics. This KylieSkin Vanilla Milk Toner is made with avocado oil, kiwi seed oil, and apple extract. It's also alcohol-free so it's not super harsh on the skin!
Advertisement
$24 at the time of publication
Kylie's brand also created a foaming face wash that is another win according to fans! It's infused with kiwi seed oil and rich with vitamin C and E! It's main goal is to cleanses skin by removing the bad stuff like dirt, oil and makeup without stripping the skin of any of the good stuff! Now that's a stocking stuffer we all need.
$16.99 at the time of publication
This mascara by the Honest Beauty brand is a two-for. Not only is it a mascara but it's a lash primer as well. The 2-in-1 helps to boost lash length, volume, and definition. It's also silicone-free, paraben-free, dermatologist and ophthalmologist tested, and also cruelty-free. Now that's a product we can stand by. Jessica Alba can do it all it seems, just like this mascara.
$24 at the time of publication
Another very important step in any skincare routine is the moisturizer and people love this one from the KylieSkin brand. It not only hydrates skin, but it does so without heaviness, greasiness, or oiliness! It's also cruelty-free, gluten-free, paraben-free, and as a result, guilt-free!
Advertisement
$22 at the time of publication
Although this product isn't one you should use every day, Kylie's Walnut Face Scrub is a great exfoliant that is made with anti-inflammatory ingredients and fruit extracts that help buff away dead skin cells. How luxurious does that sound?
$20 at the time of publication
The name of this lip cream caught your attention, didn't it? How delicious does this extremely pigmented lip product sound to use every day? It's air-whipped, hydrating, and also comes in a slew of different colors. There is truly something for every occasion thanks to the Rare Beauty brand.
$28 at the time of publication
And after exfoliating with the walnut scrub made by KylieSkin revive it even more with this hyaluronic acid serum. It also promotes hydration to leave your skin glowing after use. Now, who doesn't want that?
Advertisement
$16 at the time of publication
Relatively new to the world of beauty is Rare Beauty. This particular beauty brand was created by singer and actress Selena Gomez. This lip product is a tinted lip balm that is perfect for any occasion and comes in several different colors. It's also the perfect stocking stuffer for the beauty lover in your life.
$19.99 at the time of publication
Actress Jessica Alba is a wife, a mom, a successful performer, and the owner of hone of the biggest beauty companies in the world, Honest Beauty. Now that's what we would call successful. Also successful in leaving your skin feeling hydrated and soft, Honest Beauty's Hydrogel Cream. It's free from harsh ingredients like parabens, silicones, petrolatum, mineral oil, synthetic fragrances, and dyes and it's dermatologist tested. So you know it's good!
$19.60 at the time of publication
One of my favorite beauty products are serums and I especially love vitamin C serums like this one from Honest Beauty. It's purpose is to promote a sleek and blemish-free complexion while also boosting skin radiance. I mean, what's not to like about all those benefits?
Advertisement
$20 at the time of publication
We all love a new product and a good deal! And this Rare Beauty product called Soft Pinch Liquid Blush is one-of-a-kind. The liquid blush is a rare (see what I did there) way to put on the ever-popular rouge. This formula is known for being weightless and long-lasting. You have to love that!
$28 at the time of publication
This particular brush designed by Rare Beauty and Selena Gomez was created to precisely apply concealer to where it's needed most. Rare also created a brush for its liquid foundation. Again, these would make for a great gift if you know someone who loves beauty products.
$24 at the time of publication
Spray it before adding your foundation, concealer, bronzer and more, then spray it after to set it all in place so that your look will last all day long. That is the power of the Rare Beauty Always an Optimist 4-in-1 Prime and Set Mist.
Advertisement
$19 at the time of publication
Just like her skincare brand, fans also love her beauty brand Kylie Cosmetics. Jenner's lip kits are what put her on the map when it came to the world of beauty and they are still a fan favorite. It's the perfect lip liner and lipstick combo. None of the guesswork, all of the beauty.
$8 at the time of publication
Equally as popular as Kylie's lip kits are her highlighter and they also come in several different colors to choose from. The best part about these highlighters is that they instantly make you look bright and youthful. Not to mention that it is only $8! You truly can't beat that!
$43 at the time of publication
It's eye liner, eye shadow, and lip gloss all in one brilliant party set! Thank you, Lady Gaga! And let's not forget it, it also comes with a makeup bag and it's $43. We love a steal!
RELATED: These Are 43 of Oprah's Favorite Things, and You Can Now Buy Them as Christmas Presents on Amazon
Advertisement
How many of you knew that all of these brands, some of which can also be found at stores like Walmart, Target, and Ulta were owned by our favorite celebrities? I'll admit, I was surprised by some of these celebrity owners, having used their products for months! I even added a few of these items to my cart!
Did you end up buying anything? If not, or if you're still looking for items you need, check out the thousands of other items we have highlighted on our Mamas Uncut shop page.
Mamas Uncut is a participant in the Amazon Services LLC Associates Program, an affiliate advertising program designed to provide a means for sites to earn advertising fees by advertising and linking to Amazon.com. Mamas Uncut may earn a percentage of revenue generated from purchases made via the links in this post.
Sara Vallone has been a writer and editor for the last four and a half years. A graduate of Ohio University, she enjoys celebrity news, sports, and articles that enhance people's lives.
About Mamas Uncut
Mamas Uncut is THE online place for moms. We cover the latest about motherhood, parenting, and entertainment as well – all with a mom-focused twist. So if you're looking for parenting advice from real parents, we have plenty of it, all for moms from moms, and also experts. Because, at the end of the day, our mission is focused solely on empowering moms and moms-to-be with the knowledge and answers they're looking for in one safe space.
-->