A video shared on TikTok of a woman saying goodbye to her dying mother has been viewed over 4 million times. The touching video was shared by 16-year-old Francesca Onorato who filmed her mother speaking to her grandmother, Roberta Tatley, 81, just before she died.
Tatley was recovering from pneumonia when she tested positive for the novel coronavirus. Onorato said her grandmother passed three days after the diagnosis "while the nurse was holding her hand." The crushing video was uploaded to show people the human cost of coronavirus and how hard it is to be kept apart from sick loved ones.
Shortly before Tatley died the family had one final phone call with her. Onorato recorded video of the call.
"We couldn't go visit my grandma because we couldn't risk getting the virus, so we decided to just call," Onorato told Buzzfeed.
"During the call, my grandma was under morphine, so she couldn't talk back to us. We knew she could hear us in her heart."
YOU MIGHT ALSO LIKE: Pink Tearfully Details Her and Her 3-Year-Old Son's Battle with Coronavirus, Saying It Was the 'Scariest Thing' She's Ever Experienced
In the video, Francesca Onorato's mother, Linda Tately speaks to her dying mom.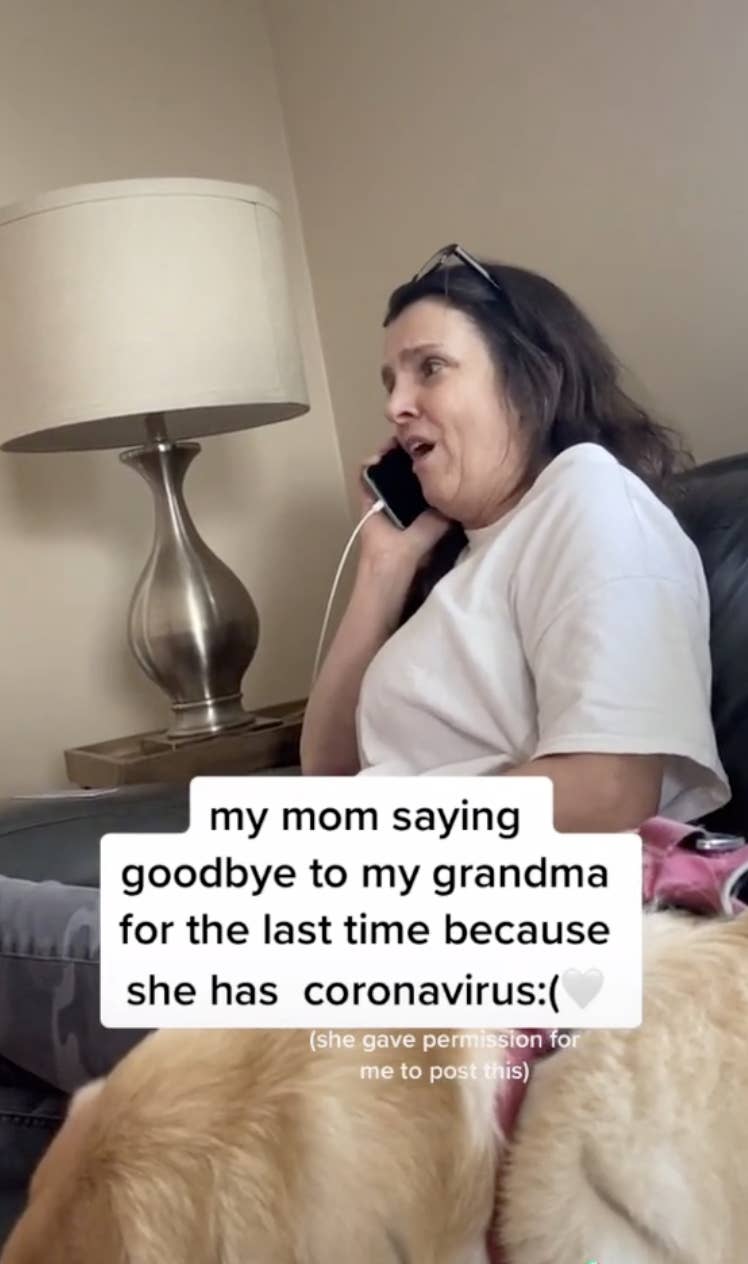 "You're the best mommy in the whole world. Always the best mama," Linda Tately says in the extremely emotional video.
"Watching my mom have that phone call made me think of how unfortunate it is that we couldn't see her in real life to say our goodbyes," Onorato explained.
"My grandma was a huge part of my life," Onorato said. "My mother and I would go see her every night at her nursing home to check up on her, and not being able to do that now is still a shock to me and definitely something that will be hard to get used to."
The video is heartbreaking to watch, but Onorato said she uploaded it for a reason.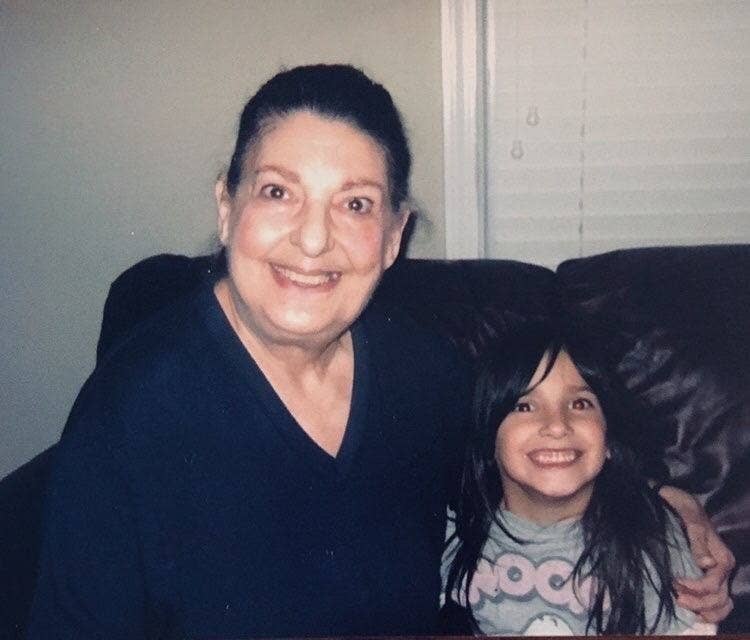 The video is so deeply personal, it almost doesn't seem appropriate to be shared online. But, Onorato said she uploaded the video with a purpose in mind.
"I want people to know that this is reality. Those statistics you see on TV could be your family members and everyone needs to stay inside if we want this virus to go away quicker," she said.
This is an excellent justification. With over tens of thousands of lives lost, the number does not tell the real stories of the families impacted by the virus. One of the most devastating aspects of the disease is that people who have tested positive must suffer without their loved ones.
Onorato did the right thing by uploading the video.
The teen was right to upload the video and share how difficult the situation is for many people right now. The video has been seen over 4 million times and that speaks to the compassion of so many.
Onorato is correct, the only way we can make the "virus go away quicker" is to stay inside as much as possible. Social distancing is the only proven method to slow the spread of the virus at this time. By following your local guidelines, you can help save lives and help people avoid painful calls like the one shown in the Onorato's TikTok.
Take the extra time at home to catch up on your favorite TV shows, bond with your kids, or even make your own TikToks. Whatever you do, just stay home.
Andrew is a Chicago-based writer who enjoys finding the best of the internet, obsessively making lists, and cooking for friends. After studying Film and Art History, he developed a deep love for both topics. Celebrity news, pop culture, and stories that bring people together are his passions.
About Mamas Uncut
Mamas Uncut is the place for moms online. We cover the latest news around motherhood and parenting, plus entertainment news as well – all with a mom-focused twist. Looking for parenting advice? We have plenty of it, all for moms, from moms. Our mission is focused solely on empowering moms and moms-to-be with the knowledge and answers they're looking for. We don't stop there though, we have expert advice on a range of topics, and all of our categories get updated multiple times a day, so if there's one website for moms you need to bookmark, it's Mamas Uncut. We cover it all, from the latest and trendiest baby names, in the US and all over the world, to advice for moms in the workplace, or mom to mom advice on balancing it all. Looking for an answer to a specific question you've have? Head over to our new answers section, where you can ask questions on a nearly endless amount of topics, and you'll get answers fast – really fast. Mamas Uncut is more than just the place for moms, it's the community of moms – all here to help, make friends, and more. Not sure where to start? Take a look at one of our key topic areas like Pregnancy or Relationships – if you're looking for advice on a specific topic, there's a pretty good chance that we've already written on it (a few times), or that it's within our answers section. If you don't have time to read the site every day, we also have a newsletter that you can control how often you want to receive – that way we send all of the must-see content for moms directly to your inbox – it's that easy. So go ahead and take a look around, ask a question, or just keep reading, we're glad you're here.