A Colorado daycare owner, who hid 26 children behind a wall in her home, has been charged.
As Mamas Uncut previously reported, in November 2019, authorities were called Play Mountain Place daycare after complaints were made that the owner, Carla Marie Faith, was caring for more children than the six its license permitted.
The Initial Story
According to initial reports, authorities said the multi-story Victorian home where Faith ran her daycare and also lived, showed no signs of kids. It wasn't until police tried to get Faith to cooperate that they began hearing sounds of children coming from inside the home.
That's when law enforcement found 26 children under the age of three hidden behind a "false wall," police spokesman Lieutenant James Sokolik said in a statement.
The false wall reportedly led them to a basement that was set up like a rundown daycare. As a result of the daycare being in violation of its license, it was shutdown. And so was the second facility Faith owned, Counterpoint, which cared for 122 children.
Parents of Children Enrolled in Faith's Daycares Felt Duped
Parents of the children who were enrolled in the daycares felt duped by Faith. Jeanette Conde, whose 3- and 2-year-old children attended one of the daycares, told The Gazette:
"I was on a year-long waiting list to get into that place. Everybody loved it. We loved it. But apparently it was just too many kids. Now both of our children have no care."
And another mom, Betsy Murphy told The Gazette that it was in the days before the daycare was shut down that her son started begging to stay home. "Don't take me to the little house. Don't take me downstairs." Initially, Murphy didn't know what her son was talking about.
The Gazette reports that, so far, 19 parents have filed a lawsuit against Faith, claiming that their children were neglected by the daycare owner. This isn't the first time a daycare ran by Faith was shut down.
Faith and 3 Employees Arrested and Charged
Now, according to People, Faith has been arrested nearly two months after the initial search. She has been charged with two counts of reckless child abuse without injury and one count of trying to influence a public servant.
Thirty-one-year-old Katelynne Nelson, 35-year-old Christina Swauger, and 24-year-old Valerie Fresquez were employees of Faith's and were also arrested on Monday. Swauger was charged with attempt to influence a public servant along with misdemeanor child abuse and she was also ticketed for reportedly smoking/possessing marijuana while acting as a caregiver in a childcare facility.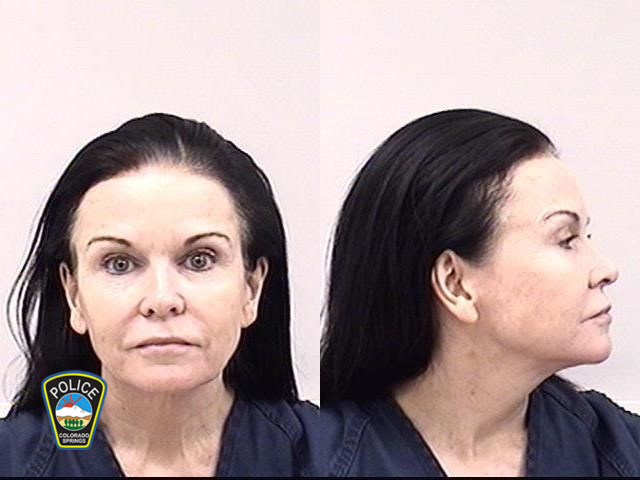 Nelson was charged with unlawful possession of a schedule two controlled substance as well as misdemeanor child abuse. And Fresquez was charged with misdemeanor child abuse. Neither Faith, Nelson, Swauger, nor Fresquez have entered in a plea as of January 6.
According to The Gazette, Faith ran several unlicensed daycares in California as she was applying for licenses in order to "stay afloat" before they were all shut down.
Sara Vallone has been a writer and editor for the last four and a half years. A graduate of Ohio University, she enjoys celebrity news, sports, and articles that enhance people's lives.
About Mamas Uncut
Mamas Uncut is the place for moms online. We cover the latest news around motherhood and parenting, plus entertainment news as well – all with a mom-focused twist. Looking for parenting advice? We have plenty of it, all for moms, from moms. Our mission is focused solely on empowering moms and moms-to-be with the knowledge and answers they're looking for. We don't stop there though, we have expert advice on a range of topics, and all of our categories get updated multiple times a day, so if there's one website for moms you need to bookmark, it's Mamas Uncut. We cover it all, from the latest and trendiest baby names, in the US and all over the world, to advice for moms in the workplace, or mom to mom advice on balancing it all. Looking for an answer to a specific question you've have? Head over to our new answers section, where you can ask questions on a nearly endless amount of topics, and you'll get answers fast – really fast. Mamas Uncut is more than just the place for moms, it's the community of moms – all here to help, make friends, and more. Not sure where to start? Take a look at one of our key topic areas like Pregnancy or Relationships – if you're looking for advice on a specific topic, there's a pretty good chance that we've already written on it (a few times), or that it's within our answers section. If you don't have time to read the site every day, we also have a newsletter that you can control how often you want to receive – that way we send all of the must-see content for moms directly to your inbox – it's that easy. So go ahead and take a look around, ask a question, or just keep reading, we're glad you're here.