Christmas is a holiday full of magic. The scent of cookies baking fills the air, snow silently falls outside, a fire crackles in the fireplace, and a little Elf sits on a shelf! How wholesome and tender. But, Christmas isn't for another couple of months, why must we wait for the holiday magic?
YOU MIGHT ALSO LIKE: Keep a Romance Creepy with Roses Shipped in a 'Nightmare Before Christmas' Coffin
Spooky mom, Natasha Hudarovich has the answer. Move over Elf on the Shelf, Doll in the Hall is this Halloween's spooky hallmark.
Natasha Hudarovich presents your newest nightmare: Doll in the Hall.
Natasha took to Facebook to explain her plan for October:
"Instead of an Elf on the Shelf in December, I'm doing a Doll in the Hall in October. Basically you take a creepy Annabelle porcelain doll that your kids already believe is haunted and keep secretly moving it around the house. For an extra festive touch I put the doll right in bed with one of the kids whenever they throw it in the trash. It's day 3 and they want to move."
Her kids will laugh about this someday, right?
"My daughter collects porcelain dolls, but not in the same way that most children do," Hudarovich said. "She calls them 'creepy dolls.' This one just creeped her out too much and she tried to get rid of it. I saw the opportunity to prank her and I took it! She pranks me every day and I finally got back at her."
Will her daughter need therapy?
Other parents think this prank is hilarious! We're all laughing… for now.
Others, had some concerns.
The overwhelming response to Doll in the Hall prompted Natasha to lean into the Halloween 'spirit.'
Natasha created a Doll in the Hall Facebook page to share pictures of her devilish doll's adventures around the home.
Haunting.
Some people, including Natasha's own children, are thoroughly creeped out by the doll.
'Doll in the Hall' has become 'Doll in the Trash' a couple of times now.
Natasha's kids are going to be just fine. It's all just spooky fun!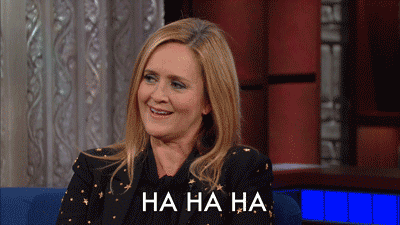 "My daughter Adele (we call her Frankie) isn't really as freaked out as she is curious. She reads a lot so she's asking the typical haunted doll questions: What does she want? Where did she come from? How do we get rid of her? It's awesome watching her 7-year-old mind solving the Mystery of the Haunted Doll."
Right. Okay. Sure. Mmmhmmm.
"My son, Knox (we call him Betelgeuse), thinks it's hilarious. He wants to do everything his big sister does, so he's having a lot of fun with it. It's a surprise every morning where she'll be and how she got there. They're into creepy things, Halloween, zombies, scary stories so they're very entertained by it, and very excited to have their own story to tell."
They call him "Betelgeuse" ??? Okay. Nothing to see here.
Happy Halloween!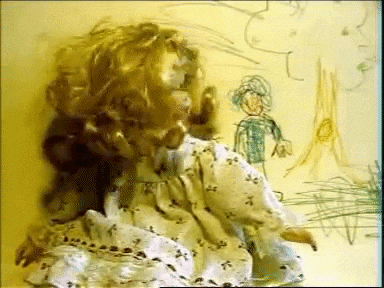 About Mamas Uncut
Mamas Uncut is the place for moms online. We cover the latest news around motherhood and parenting, plus entertainment news as well – all with a mom-focused twist. Looking for parenting advice? We have plenty of it, all for moms, from moms. Our mission is focused solely on empowering moms and moms-to-be with the knowledge and answers they're looking for. We don't stop there though, we have expert advice on a range of topics, and all of our categories get updated multiple times a day, so if there's one website for moms you need to bookmark, it's Mamas Uncut. We cover it all, from the latest and trendiest baby names, in the US and all over the world, to advice for moms in the workplace, or mom to mom advice on balancing it all. Looking for an answer to a specific question you've have? Head over to our new answers section, where you can ask questions on a nearly endless amount of topics, and you'll get answers fast – really fast. Mamas Uncut is more than just the place for moms, it's the community of moms – all here to help, make friends, and more. Not sure where to start? Take a look at one of our key topic areas like Pregnancy or Relationships – if you're looking for advice on a specific topic, there's a pretty good chance that we've already written on it (a few times), or that it's within our answers section. If you don't have time to read the site every day, we also have a newsletter that you can control how often you want to receive – that way we send all of the must-see content for moms directly to your inbox – it's that easy. So go ahead and take a look around, ask a question, or just keep reading, we're glad you're here.