Jersey Shore star, Ronnie Ortiz-Magro was arrested after he got into a physical altercation with his girlfriend, Jen Harley. The incident occurred in the early hours of the morning on Friday, October 4th.
YOU MIGHT ALSO LIKE: New Audio Tapes Reveal 'Teen Mom' Amber Portwood Verbally and Physically Abused Andrew Glennon
We know the couple's relationship had been on and off for a while, but we had no idea it would take such a dark turn. Domestic violence is an under-discussed issue and it can happen in any home.
After chasing Jen Harley with a knife, the police tased and arrested Ortiz-Magro.
According to TMZ, police arrived on the scene after receiving multiple 9-1-1 calls from concerned neighbors. The couple had been staying at a Los Angeles AirBnB at the time of the incident. Apparently, Harley ran from the house around 2:30 AM after Ortiz-Magro punched, slapped, and chased her with a knife.
Ortiz-Magro continued to chase Harley after she left the apartment. The scared mother carried her 18-month-old baby, Ariana, in her arms as she fled, but Ortiz-Magro managed to get Ariana away from Harley at some point before returning to the apartment.
Ortiz-Magro took baby Ariana and locked himself inside the house.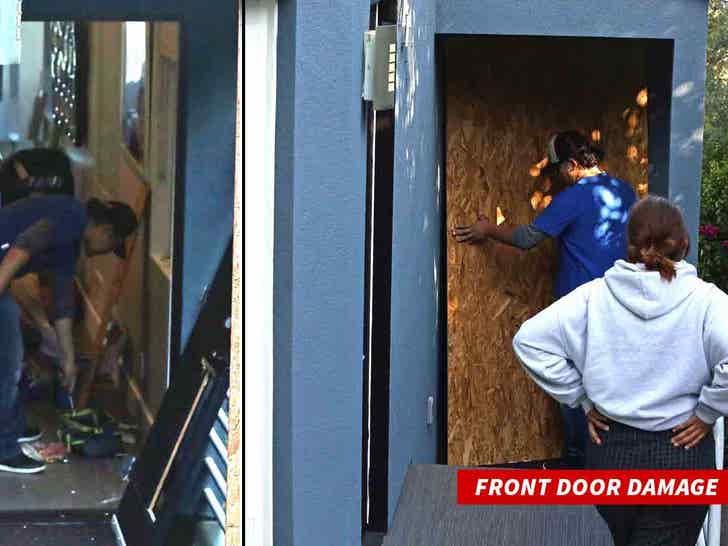 Ortiz-Magro locked himself inside the home with the child and refused to open the door for police. They were forced to kick down the door, then tased Ortiz-Magro to get him to surrender.
Luckily, no one suffered any major injuries. Paramedics examined Harley and her daughter. Harley suffered bruising but the medics found no evidence of major injury to her or her daughter. Thank goodness!
Ortiz-Magro was booked on kidnapping charges after he took Ariana from her mother.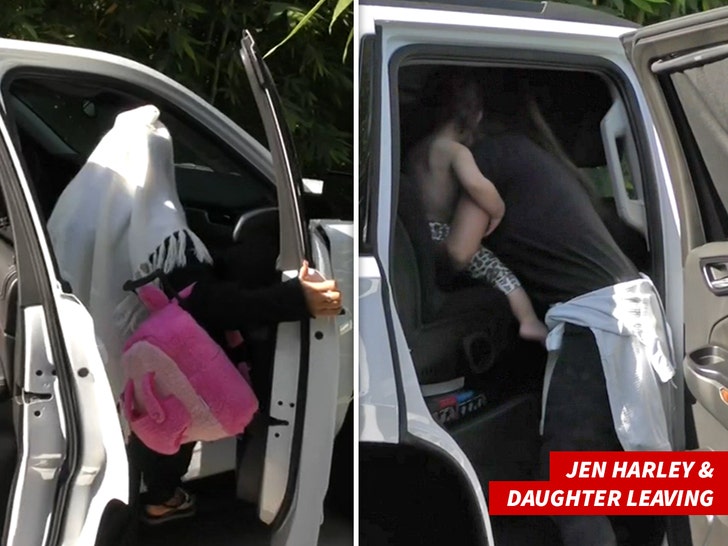 According to TMZ, Harley said that Ronnie had been doing cocaine. Which could help explain his erratic, violent behavior.
The couple is no stranger to violence and fighting. Just last year, Harley was arrested for domestic violence after she physically assaulted, and then dragged, Ortiz-Magro with her car.
We hope the couple can get help or part ways so this does not happen again.
The history of domestic violence between the couple is troubling. We hope for Ariana's sake the couple will seek help immediately. Every child deserves to feel safe in their home.
Editor's Note: If you or someone you know is a victim or survivor of domestic abuse, you are not alone. Please contact the National Domestic Violence Hotline at 1-800-799-7233, or chat online 24/7 at hotline.org.
About Mamas Uncut
Mamas Uncut is THE online place for moms. We cover the latest about motherhood, parenting, and entertainment as well – all with a mom-focused twist. So if you're looking for parenting advice from real parents, we have plenty of it, all for moms from moms, and also experts. Because, at the end of the day, our mission is focused solely on empowering moms and moms-to-be with the knowledge and answers they're looking for in one safe space.
-->