It's time to add another celebrity to the list of those who have written books. This time, it's actress, singer, and mom Hilary Duff.
Duff revealed on Instagram that she wrote this picture book title My Little Brave Girl one night after a long day of work. It was about four months after she became a mom of two, and she was missing her daughter Banks who she was still breastfeeding at the time.
$18.99 at the time of publication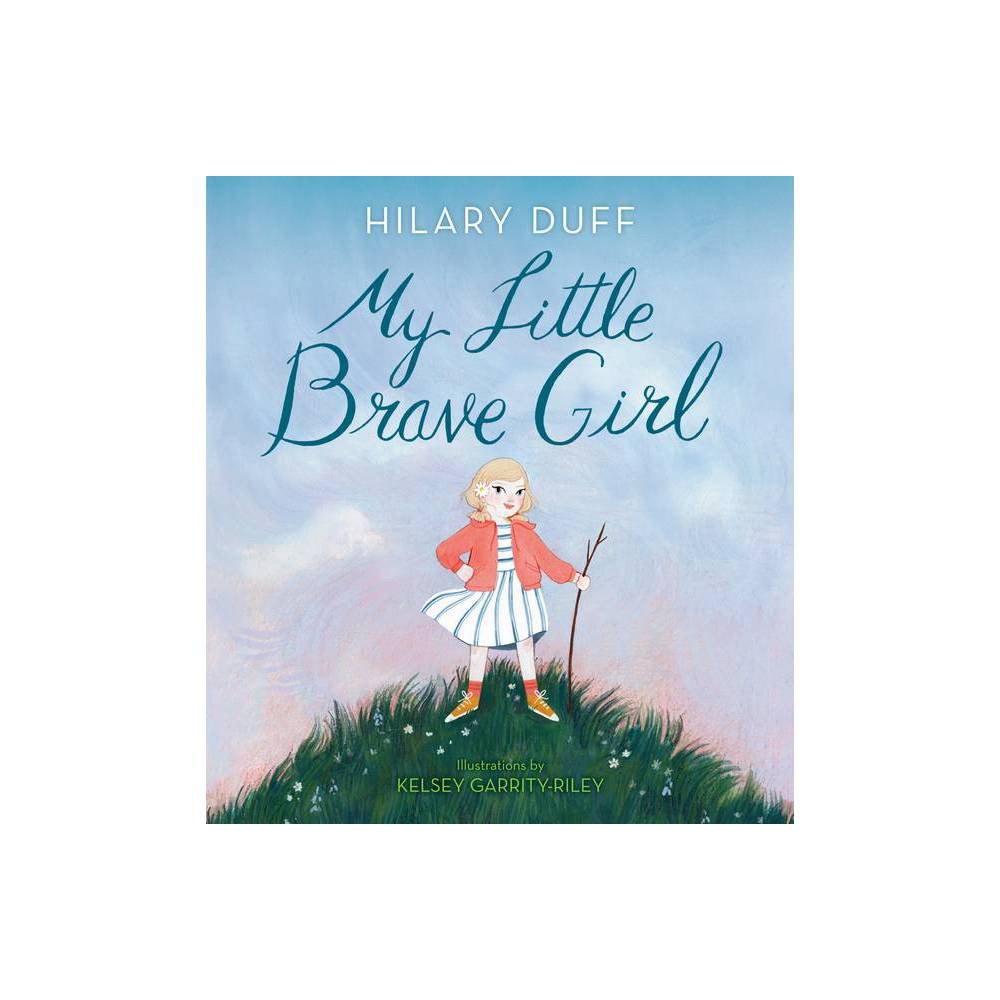 RELATED: 25 Celebrities Who Are Also Published Authors, This Is a List of Their Books
"I wrote this one night after a long day at work away from my 4-month-old daughter," Duff explained on Instagram while introducing the book to the world. "Emotions running high, still trying to hang on to nursing and being fearful of the change that comes with new schedules/work/really just life." 
The mom explained it was then that she "went down the rabbit hole thinking about the many adventures she will have in her life with and without me and all of the ways she will have to be brave and find her footing in this beautiful challenging world!"
Duff continued saying she hopes My Little Brave Girl will inspire millions of little girls "to lead with their heart and know how special their mind is." She also hopes that it "helps parents not feel so alone when dealing with the bittersweet taste of letting your child grow."
$15.99 at the time of publication
RELATED: 'New Girl' Star Max Greenfield Announces Children Book for Kids Who Haven't Found a Love of Reading
Now, the mom of three is reading the book to Banks as part of their bedtime routine, something Duff describes as "surreal."  "Reading My Little Brave Girl to my little mini 'brave' is one of the most surreal and warming parts of [our] nighttime routine these days," Duff wrote on Instagram along with a photo of her and her little girl snuggled in bed.
Amazingly enough, one day after the book was released to the public on March 23, Duff became the mom to another Little Brave Girl after giving birth on March 24. How sweet is that?
Now, you can own a copy of My Little Brave Girl now by ordering it on Target or Amazon! Or pick one up as a gift for a mom or dad who is expecting a little girl in the future! Enjoy!
Mamas Uncut is a participant in the Target Affiliate Marketing Program, an affiliate advertising, and marketing program that pays advertising fees to sites that advertise and link to Target.com. Mamas Uncut may earn a percentage of revenue generated from purchases made via the links in this post.
Mamas Uncut is a participant in multiple affiliate programs, including Skimlinks, ShareASale, Commission Junction, and the Amazon Services LLC Associates Program, an affiliate advertising program designed to provide a means for sites to earn advertising fees by advertising and linking to Amazon.com. Mamas Uncut may earn a percentage of revenue generated from purchases made via the links in this post.
Sara Vallone has been a writer and editor for the last four and a half years. A graduate of Ohio University, she enjoys celebrity news, sports, and articles that enhance people's lives.
About Mamas Uncut
Mamas Uncut is the place for moms online. We cover the latest news around motherhood and parenting, plus entertainment news as well – all with a mom-focused twist. Looking for parenting advice? We have plenty of it, all for moms, from moms. Our mission is focused solely on empowering moms and moms-to-be with the knowledge and answers they're looking for. We don't stop there though, we have expert advice on a range of topics, and all of our categories get updated multiple times a day, so if there's one website for moms you need to bookmark, it's Mamas Uncut. We cover it all, from the latest and trendiest baby names, in the US and all over the world, to advice for moms in the workplace, or mom to mom advice on balancing it all. Looking for an answer to a specific question you've have? Head over to our new answers section, where you can ask questions on a nearly endless amount of topics, and you'll get answers fast – really fast. Mamas Uncut is more than just the place for moms, it's the community of moms – all here to help, make friends, and more. Not sure where to start? Take a look at one of our key topic areas like Pregnancy or Relationships – if you're looking for advice on a specific topic, there's a pretty good chance that we've already written on it (a few times), or that it's within our answers section. If you don't have time to read the site every day, we also have a newsletter that you can control how often you want to receive – that way we send all of the must-see content for moms directly to your inbox – it's that easy. So go ahead and take a look around, ask a question, or just keep reading, we're glad you're here.