Despite the fact that women make up just under 50 percent of the world's population, menstruation still isn't something that most people (women and men) feel comfortable discussing publicly. One mom decided it was time to change things, starting with her teenage boys. She equipped each of them with 'emergency' period supplies — a tampon and a pad — so that if a female friend was in a pinch, they would be able to help.
YOU MIGHT ALSO LIKE: 5 Reasons Why Busy Philipps Is and Forever Will Be My Spirit Animal
Tara Ahrens has a 10-year-old daughter and two older sons. Her boys are learning through practice, how to be good brothers to her and good friends to all girls.
One mother is making 'taboo' subjects and activities completely normal.
Tara Ahrens, the mother of three, says it all started with a post about back-to-school shopping in a Facebook group. She posted the above pic with the caption, "My teenage boys helped me shop today," she wrote, "which included buying their little sister's first bras … because breasts happen."
For good measure, she added, "Both boys carry a tampon and a pad in their backpacks in case one of their friends needs one. Just a mom out here, trying to erase gender taboo!!"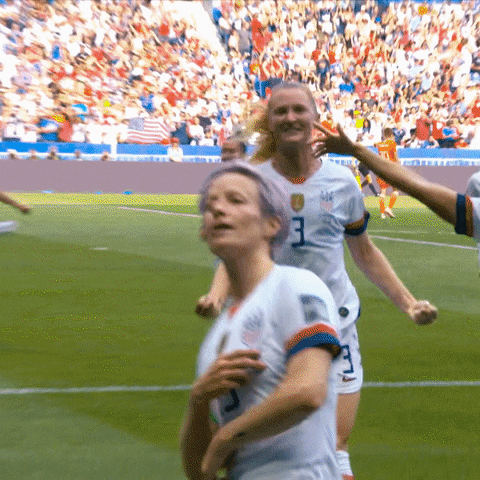 The post blew up on Facebook and generated a lot of feedback.
According to Tara, "Within hours, the post climbed to thousands of likes and comments […] it has over 65K reactions (and counting)."
She received mostly positive feedback, but women also felt compelled to share some horror stories. "One lady recalled a time she bled through her clothes as a young girl, and a male friend offered her his sweatshirt to wrap around her waist. She has never forgotten his kindness," Tara said.
In addition, many women shared that the men in their lives (including husbands, boyfriends and fathers) would not even purchase tampons or other period supplies for them.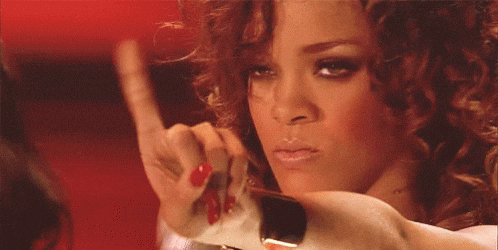 The feedback made it crystal clear to Tara that we've still got so far to go.
"One thing is clear: Menstruation is still a major gender taboo that we have not let go of — but I'm doing my best to raise men who see past it," Tara said.
"Bleed-throughs happen," she explained to her boys. "They are mortifying and can be traumatizing. Kindness and understanding from ANY friend goes a long way. Be that person."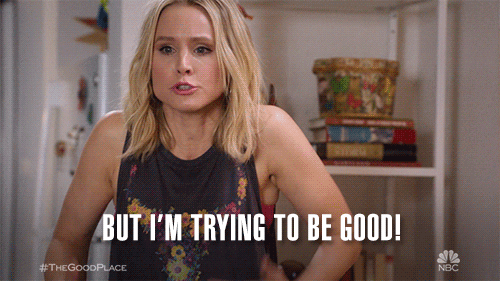 Tara says she was inspired to educate her sons about periods after reading a story of a man hiking the Appalachian Trail who, "Gave a tampon from his backpack to a woman who had bled through. He reportedly said something like, 'It's no big deal; I grew up with a mom and sisters … '"
This rocked Tara's world. She shared the story with her sons and suggested they carry tampons in their backpacks in case a similar situation happened.
The boys did carry tampons in their bags and made sure to tell their peers.
Tara's sons told their peers this year that they have period supplies, should anyone need them. This included an extra hoody in the locker in case a friend bled through her clothes and needed to tie it around her waist.
According to Tara, the boys received positive feedback. Some female friends even suggested they keep the products in their car as well.
Tara hopes she inspired other parents to supply their sons with period products.
Tara had this to say about the experience, " Raising teenage boys is basically a constant cycle of laundry piles, feeding voracious hunger, nagging, laughter, and little, quick, teachable moments — just like this one. Anything you can do to help them navigate the difference between things that are a big deal (like keeping your friends safe at parties, being aware of your surroundings, and the safety of others around you) and things that are NO big deal (like puberty, periods, and yes, bleed-throughs) can make a huge difference."
We totally agree with you, Tara!
She admits there's still a long way to go, but erasing gender taboos can start with two teenage boys carrying tampons in their backpacks.
About Mamas Uncut
Mamas Uncut is THE online place for moms. We cover the latest about motherhood, parenting, and entertainment as well – all with a mom-focused twist. So if you're looking for parenting advice from real parents, we have plenty of it, all for moms from moms, and also experts. Because, at the end of the day, our mission is focused solely on empowering moms and moms-to-be with the knowledge and answers they're looking for in one safe space.
-->