Finding time for self-care is hard for anyone but that's particularly true for moms these days. You deserve a little "me-time" and these self-care gifts will deliver some relaxation. You don't need an excuse to pamper yourself. It's been a tough couple of years and making time for yourself is essential to relieving stress and resting.
We've rounded up the best self-care gifts that you should give yourself or, if you know someone who could use a break, to give as a gift. These items are all about taking care of your mind and body. If that seems like something you could use, take a look at the items below.
Shop These Self-Care Gifts & Treat Yourself to Something Relaxing.
$399 at the time of publication.
The Theragun provides smart percussive therapy to target specific muscles with deep and powerful, massage treatment. It'll help you recover faster after workouts, ease discomfort, and soothe tightness so that you're feeling your very best. Even if you're not a huge exercise buff, it's still one of the best self-care gifts for your body. We all get sore!
$28 at the time of publication.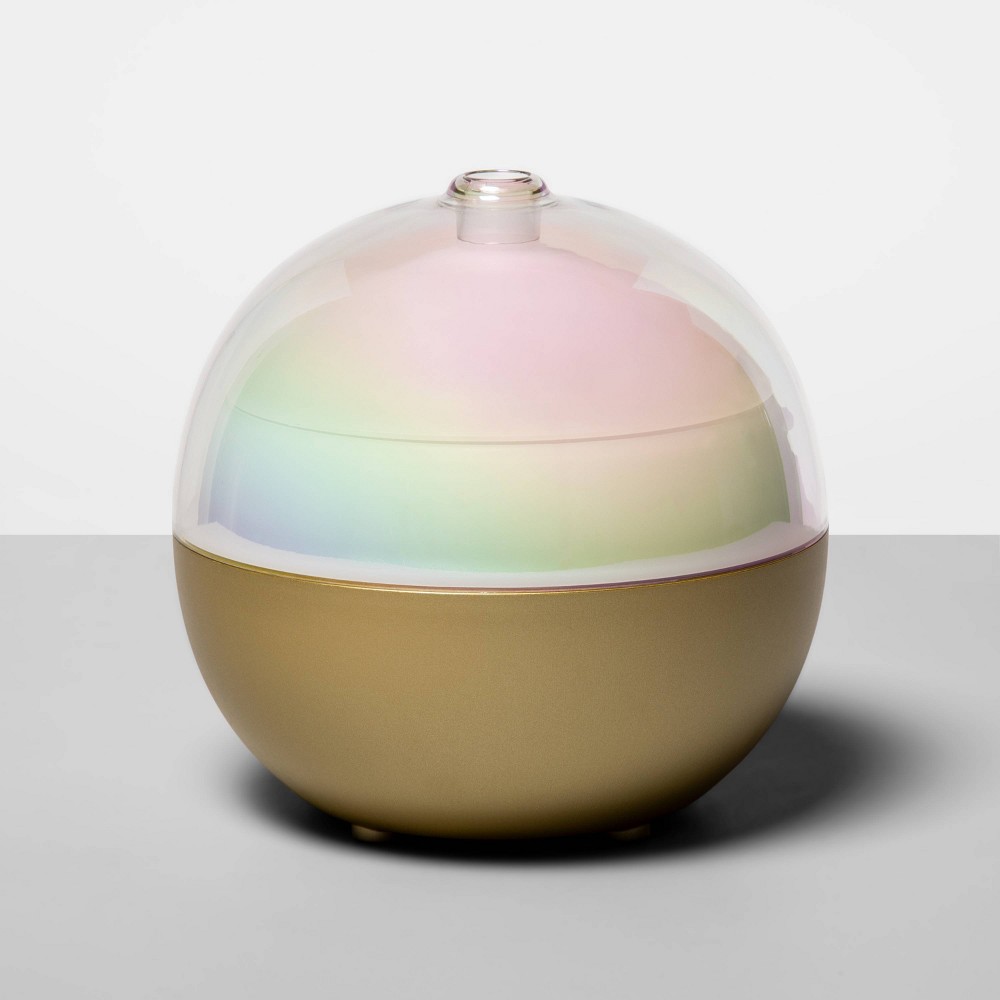 One way to help soothe yourself when at home is by using an oil diffuser that injects a room with relaxing and satisfying scents. As the diffuser does its job, the orb changes color for even more relaxation and something pretty to look at.
$15 at the time of publication.
"An effervescent bath bomb for relaxation and recovery with Epsom salt, moisturizing oils, and broad-spectrum hemp extract with naturally occurring CBD," Prima says of this awesome bomb. You deserve some of that. Use this one time and prepare to count it as one of your new favorite things.
$34 at the time of publication.
Do you have some fine lines and wrinkles that you'd like smoothed out? This retinol stick reveals brighter, smoother skin in just weeks. It's a newer item at Sephora that is destined for greatness. It's one of the best new self-care gifts on this list.
$45 at the time of publication.
Combat cold weather dry skin with a rich, creamy body moisturizer from Skinfix. Use this cream, "with healthy fats, ceramide, and cholesterol that improves hydration and nurtures skin," daily for soft and supple skin all winter long. You know you want it on your body.
RELATED: 10 Self-Care Gifts to Pamper Yourself at Home
$9.68 at the time of publication.
"Discover the power of natural magic and healing through herbs, flowers, and essential oils in this guide to green witchcraft," this book promises. If you'd like to practice self-care through all-natural means this book could prove a powerful tool for you to discover remedies and more.
$54.40 at the time of publication.
"I chose this brand's bubble bath for one of the first Favorite Things and have included it many times since," Oprah shared of this item that is one of her favorite things. "The ceramic vessel is fantastic, and simply put, it gives great bubbles." Time to order yourself some awesome bath time. It's one of the self-care gifts that's guaranteed to make you feel fancy.
$19.99 at the time of publication.
Make your shower experience next level with these highly-rated shower steamers. This variety pack contains the perfect self-care gifts with scents including lavender, watermelon, grapefruit, menthol and eucalyptus, vanilla and sweet orange, peppermint. If you're not much for baths and prefer a shower, go this route.
$32 at the time of publication.
Give yourself this trendy and heavenly-smelling Boy Smells candle. Or give it to all of your friends and loved ones. "Dry hay and black coals permeate throughout the burn. A lingering accord of bright juniper berry round out this modern, smoky scent," the maker describes the scent. It's one of the best-smelling self-care gifts on the list.
$62.95 at the time of publication.
"Our terry-cloth robe for women is made from 100% cotton fabric that is woven in loops to quickly absorb water and reduce bulk and heaviness," BAGNO MILANO says of this luxurious robe that will be like a little self-care each day you pop it on. Who doesn't love a warm robe to lounge around in?
YOU MIGHT ALSO LIKE: Love Yourself This Valentine's Day by Treating Yourself to These Desirable Gifts
$12.99 at the time of publication.
"This tea is formulated by our certified herbalists with herbs that have been used for centuries to support relaxation and stress relief," Pink Stork says of this delicious and relaxing tea. If you would like self-care in a cup, you know what to do.
Did you find some amazing self-care gifts to pamper yourself with? Take some time for yourself with these amazing items that will help you relax and feel good about being you. Happy shopping!
If you'd like even more relaxing gifts, keep reading. We've got all the stuff that will make your bedtime routine as chill as possible.
At the end of a stressful day, we often feel exhausted and frazzled. Luckily, it's almost time for an all-important good night's rest. Unburdening yourself of the things that worry you is easier said than done, but relaxation should be an essential part of your bedtime routine. Many people define the term differently as the methods of relaxation are different for each person. However, we've got some products that will work for most people.
Whether it's a soak in the tub, lighting aromatherapy candles, enjoying a massage, or just taking time to read some of a good book, there's no shortage of ways to incorporate more stress relief into your bedtime routine. Here are all the products you need to improve your bedtime routine so you're completely relaxed for bed.
$16.99 at the time of publication
Add these collagen eye masks to your bedtime routine and watch yourself start to feel and look incredibly well-rested. Just put them in the fridge for about 15 minutes and then place them on your under-eye area. These are said to reduce dark circles, puffiness, fine lines, and wrinkles and you can do it all while reading a good book in bed. Now, that sounds like a delightful new addition to your bedtime routine.
$18.99 at the time of publication
Give yourself the gift of incredibly soft feet with these exfoliating foot masks. With many of us avoiding the salons this year, these masks are the perfect way to give your tootsies the love and care they deserve right from the comfort of your own home. Add these to your bedtime routine every once in a while and wake up feeling ready to take on the day.
$79.50 at the time of publication
Weighted blankets work wonders for those who struggle with anxiety and restlessness. This YnM version will do that and more, thanks to its 7-layer design and glass bead filling to provide body temperature control so mom stays cool, comfortable, and most importantly relaxed. Add snuggling under a very comfortable weighted blanket to your bedtime routine!
YOU MIGHT ALSO LIKE: 31 Items You Need to Help Keep You and Your Family Warm All Winter Long
$16.49 at the time of publication
As Amazon describes, Glennon Doyle is an activist, speaker, and bestselling author, and this particular memoir "is her most revealing and powerful memoir yet." As Doyle strives to convey in her book, we can discover "joy and peace…when we stop striving to meet others' expectations and start trusting the voice deep within us." Add inspiration to your bedtime routine with memoirs like this one.
$52 at the time of publication
Here's a moisturizer that can be used on your whole body! And it's TULA's best-selling cream, so why not make it a part of your skincare routine? According to the company's website, this product is lightweight and non-greasy. It's also "clinically proven to provide deep hydration & revive the appearance of dull and tired skin." Not to mention, if you have dry, combination, oily, mature, balance, sensitive, dry, or blemish-prone skin, this cream will work for you. Add more hydration to your bedtime routine for refreshed skin.
$22.26 at the time of publication
Best for the Mom with Cold Feet
What's better than a cozy pair of slippers? A cozy pair of slippers that are microwavable-safe. Seriously, you can't go wrong with gifting mom a pair of these Intelex slippers. They're also filled with all-natural French lavender to provide soothing warmth and comfort. How delightful do these sound? Add some warmth to your bedtime routine!
$37.19 at the time of publication
Kylie's foaming face wash is a winner according to fans! It's infused with kiwi seed oil and rich with vitamin C and E! Its main goal is to cleanse the skin by removing the bad stuff like dirt, oil, and makeup without stripping the skin of any of the good stuff. A clean face should be part of everyone's bedtime routine and if you're looking for a new face wash, give it a go!
$10.19 at the time of publication
Calling all poetry lovers, this one is for you. After opening the world's eyes with her beautiful words in her first two books, Milk and Honey and The Sun and Her Flowers, Canadian Poet Rupi Kaur is doing it again with Home Body. According to Amazon, through her poetry, "she walks readers through a reflective and intimate journey visiting the past, the present, and the potential of the self."
We can think of nothing more relaxing than reading poetry as part of a bedtime routine.
$63.94 at the time of publication
It's a heated sherpa blanket. Count us in! And the digital controller includes an auto-off feature as well as six heat settings to keep you at the perfect temperature at all times. If you live in a particularly cold area or just want to soothe your muscles with heat, this wonderful blanket would make for a great addition to your bedtime routine. Snuggle into the warmth and drift into a peaceful slumber.
$32 at the time of publication
Never heard of nodpod's Gentle Pressure Sleep Mask before? Well, this gift guide is opening, or shutting, your eyes to a whole new world. With its patented design, this unique sleep mask makes for the most comfortable and satisfying good night's sleep. Add a sleep mask to your bedtime routine for even better sleep with fewer interruptions.
$119.99 at the time of publication
If you're on your feet all day, you know the toll it takes on your body. Getting a foot massage, as part of your bedtime routine, might just be the perfect way to unwind. This machine offers a deep-kneading Shiatsu foot massage with its rotation ball, rolling stick, and heating capabilities. Get off those feet and show them some love!
$19.99 at the time of publication
Actress Jessica Alba is a wife, a mom, a successful performer, and the owner of one of the biggest beauty companies in the world, Honest Beauty. Now that's what we would call successful. Also successful in leaving your skin feeling hydrated and soft, Honest Beauty's Hydrogel Cream. It's free from harsh ingredients like parabens, silicones, petrolatum, mineral oil, synthetic fragrances, and dyes and it's dermatologist tested. Add very clean hydration to your bedtime routine with this cream.
$22 at the time of publication
According to Sephora, this LANEIGE Lip Sleeping Mask is a "winter lifesaver" and a must for your skincare routine. All you have to do is leave it on while you sleep and it "soothes and moisturizes" your lips overnight, leaving them "smoother and more supple" by the next morning! And it can be used on all skin types! Bless your lips as part of your bedtime routine with this awesome product.
$199.99 at the time of publication
Now, if this isn't the perfect pair for the foot massager I don't know what is. What better way to help relieve that pent up stress than with this Comfier Shiatsu Neck & Back Massager. As Amazon reveals, this massager uses innovative 2D/3D finger pressure shiatsu, rolling, air compression, vibration and heat functions to provide you with a massage that will leave you feeling like you've just spent the day at the spa. No matter where you carry your stress, try and get some relief as part of your bedtime routine.
$19.60 at the time of publication
Author Nicholas Spark is at it again with his newest book The Return. And as Amazon says, if. you loved his tear-jerking love story that is Dear John, then you're going to love this book. There's nothing like escaping into a great story. Prime your dreams with this book or others as part of your bedtime routine.
$65 at the time of publication
Best for Lazy Mornings
PJs are the secret to an optimized bedtime routine. Put them on earlier in the evening and enjoy the comfort they bring. You'll especially love the modal and spandex fabric that these Nordstrom jammies are made out of. It's just the perfect amount of stretch and comfort that you'll want to sleep snuggly in all night long.
$23.79 at the time of publication
These homemade bath bombs made by the Relaxcation Store are all-natural and organic. And because six comes in a set, it really is the gift that keeps on giving. If you're not incorporating baths more often into your bedtime routine, this lucious bath bombs might be a motivating factor for you!
$24 at the time of publication
Speaking of hands, the cold weather mixed with all the hand washing we've been doing as a society, the skin of your hands should not be forgotten. Complete with avocado, sesame seed, and eucalyptus oils, this hand salve is the perfect addition to your bedtime routine's skincare and perfect for preventing dried and cracked skin.
$135.00 at the time of publication
This Diptyque Set of Five Scented Candles not only looks gorgeous but sound amazing too. In this set of five, it includes baies, roses, figuier, fue de bois, and narguile scents. Yum! Aromatherapy is one of the easiest ways to incoporate more relaxation into your bedtime routine. Diptyque is a favorite luxury brand if you're looking to treat yourself very nicely.
$18.99 at the time of publication
Image how calm you will feel while soaking in the tub with a drink, a book, a bath bomb melting your worries away, and a handful of candles burning in the dim light giving off the prettiest of aromas. That's the kind of bedtime routine anyone could get on board with. So go ahead, throw this Yinuo Mirror Scented Candles Gift Set in your Amazon cart, they are far more affordable than the last set we mentioned but still smell great.
$77.69 at the time of publication
The Urban Habitat Brooklyn 5 Pieces Cotton Tufted Jacquard Bedding Comforter Set is a luxurious bedding set that will upgrade the place you sleep. Sheets that feel comforting to you are absolutely essential. Grab this set and you'll notice a marked difference in your bedtime routine. Aside from making you feel better, it will also make your bedroom look better!
$44.99 at the time of publication
A more budget-friendly way to switch up your bedding is with this AmazonBasics micro mink sherpa comforter. It comes with the comforter and two pillow shams and if we're being honest, it is like sleeping with a warm cloud on top of you every night. It's quite honestly the coziest thing you'll put on your bed. Incorporate more softness into your bedtime routine for added comfort.
$99.00 at the time of publication
Oprah named this one of her favorite things last year and it's still a top seller. The Ultra Soft Marshmallow Hooded Lounger comes in nine colors and the soft plush fabric will make it so you will never want to take it off! Employ comfortable loungewear into your bedtime routine to help ready your body and mind for the soft bed that is waiting for you.
$64 at the time of publication
Are you someone who loves their hand lotions but has a hard time finding something that works for them because of their sensitive skin? Put this 54 Thrones African Beauty Body Butter Gift Set in their stocking. And as Oprah puts it, "With all the washing they've undergone, our hands could use some hydration. This company uses Ugandan and Ghanaian shea butter to create nourishing creams. And the tin is just gorgeous." Make sure you've got hydrated hands during your bedtime routine.
$147 at the time of publication
We get it, it's just a blanket, but according to people like Chrissy Teigen and Kim Kardashian West, these Barefoot Dreams CozyChic Throw are worth every dollar. Like Amazon says about this splurge-worthy gift it's irresistibly soft. So soft that "you'll never want to get out of bed after cuddling under this extremely soft throw blanket." You need that in your bedtime routine!
$33.99 at the time of publication
Best for her "Beauty Sleep"
This silk pillowcase is exactly the gift you need if you are trying to maximize your beauty sleep with zero added effort. A silk pillowcase has many benefits including preventing wrinkles and eliminating frizzy hair, while also keeping your skin hydrated and more! Add something that feels great and has added beauty benefits into your bedtime routine with this silky goodness.
$54.95 at the time of publication
Do not go to bed in the bath but prime your body for bed with this pillow and spa cushion which is made for the tub. It gives just the right amount of padding and comfort to make it so that younever wants to get out! A more comfortable soak is just the thing you need added to your bedtime routine. It's easy to remove when you are done with it and you'll enjoy it again and again.
$49 at the time of publication
It's not a secret that the cold months of winter leave all skin types feeling tight, dry, and often flaky. And according to Sephora, a product that can help leave your skin feeling moisturized and smooth is this JOSIE MARAN 100-percent Pure Argan Oil. It's great for dry, oily, and sensitive skin and also helps reduce the appearance of fine lines and wrinkles. It also comes in multiple different sizes. Add more smoothness to your bedtime routine.
$27.99 at the time of publication
Best for the Aromatherapy Lover
You will absolutely love this eco-friendly essential oil diffuser and the way it will help your bedroom smell delicious without fear that her family is breathing in any toxic chemicals. The 500ml tank of the ASAKUKI Essential Oil Diffuser makes it great for bedrooms and it can work for up to 16 hours. The device also comes with seven adjustable mood lights and an automatic shut-off system. The Asakuki is ideal for improving air quality, scent, dry air, and more. Turn this on as part of your bedtime routine and take a deep breath.
$164 at the time of publication
We said it before and we will say it again, there is nothing better than putting on a comfy robe right out of the shower and relaxing for the rest of the night in it. And as Oprah reveals, this Ojai Lingerie Women's Ultra Plush Fleece bathrobe is the one. "This beauty of a robe is not only plush as all get-out, but a panel in the back gives it a waist-cinching effect to keep you from looking like an Oompa Loompa." Relax in style as part of your bedtime routine with this luxurious robe.
$128 at the time of publication
If you are looking for a shorter robe that has the added benefit of also having a hood, this would make for an excellent option as well. Add this incredibly soft and warm hooded sherpa robe by Anthropologie to your bedtime routine and you will not regret it. Is anything as cozy as a fluffy, warm robe in the wintertime?
$23.96 at the time of publication
A Promised Land is an autobiography written by the 44th President of the United States Barack Obama. According to Amazon, it's a "riveting, deeply personal account of history in the making—from the president who inspired us to believe in the power of democracy." Wouldn't you like to pretend Obama is reading you to sleep? Incorporate a mellow memoir or autobiography into your bedtime routine and you will feel very relaxed and ready for some good sleep.
$34 at the time of publication
If you naturally have normal, dry or combination skin and the winter months just make it drier, then Sephora says this FIRST AID BEAUTY Ultra Repair Cream Intense Hydration is for you. This cream is "a fast-absorbing, rich moisturizer that provides instant and long-term hydration for dry, distressed skin and eczema." And people who have used it say their skin felt more hydrated almost immediately, which is exactly why you should incorporate into your bedtime routine.
$48 at the time of publication
Sliding on a pair of fuzzy slippers can signal to the rest of your body that the day is actually over and you can finally relax. The So Good Fluffy sisters will make you feel like your feet are enveloped in warmth which would be just the calming sensation you need in your bedtime routine.
$30 – $68 at the time of publication
Best Scented Gift
Just like pajamas, you can't really go wrong with adding more delicious smelling candles to your bedtime routine. Light them in the bathroom as you get ready for bed and breathe in the relaxation. These Voluspa Maison Candles are made with coconut wax and are known for their luxurious scents that will make your bathroom or bedroom smell like a dream.
YOU MIGHT ALSO LIKE: 35 Gifts Just Because You or Someone You Know Deserves Something Special
There you go! 35 relaxing, calming, and chill products that will greatly improve your bedtime routine. You deserve to pay yourself some attention every single night by pampering your body and mind. We are living through stressful times and making sure you are cared for is more important than ever. Take more baths, read more books, add more blankets, do whatever you need to do to make your evenings and nights better.
What are you waiting for? You likely saw an item on this list that makes you want to curl up and relax. Gift it to yourself! Cozy nights and sweet dreams await you.
Mamas Uncut is a participant in multiple affiliate programs, including Skimlinks, ShareASale, Commission Junction, and the Amazon Services LLC Associates Program, an affiliate advertising program designed to provide a means for sites to earn advertising fees by advertising and linking to Amazon.com. Mamas Uncut may earn a percentage of revenue generated from purchases made via the links in this post.
Andrew is an Assistant Editor for Mamas Uncut with over ten years of experience as a writer in the creative, marketing, and blogging spaces. After studying Film and Art History, he developed a passion for telling stories in a variety of mediums. Obsessively making lists, reporting celebrity news, and diving into emerging pop cultural topics are a few of his interests.
About Mamas Uncut
Mamas Uncut is THE online place for moms. We cover the latest about motherhood, parenting, and entertainment as well – all with a mom-focused twist. So if you're looking for parenting advice from real parents, we have plenty of it, all for moms from moms, and also experts. Because, at the end of the day, our mission is focused solely on empowering moms and moms-to-be with the knowledge and answers they're looking for in one safe space.
-->