Finding time for self-care is hard for anyone but that's particularly true for moms these days. You deserve a little "me-time" and these self-care gifts will deliver some relaxation. You don't need an excuse to pamper yourself. It's been a tough couple of years and making time for yourself is essential to relieving stress and resting.
We've rounded up the best self-care gifts that you should give yourself or, if you know someone who could use a break, to give as a gift. These items are all about taking care of your mind and body. If that seems like something you could use, take a look at the items below.
Shop These Self-Care Gifts & Treat Yourself to Something Relaxing.
$399 at the time of publication.
The Theragun provides smart percussive therapy to target specific muscles with deep and powerful, massage treatment. It'll help you recover faster after workouts, ease discomfort, and soothe tightness so that you're feeling your very best. Even if you're not a huge exercise buff, it's still one of the best self-care gifts for your body. We all get sore!
$28 at the time of publication.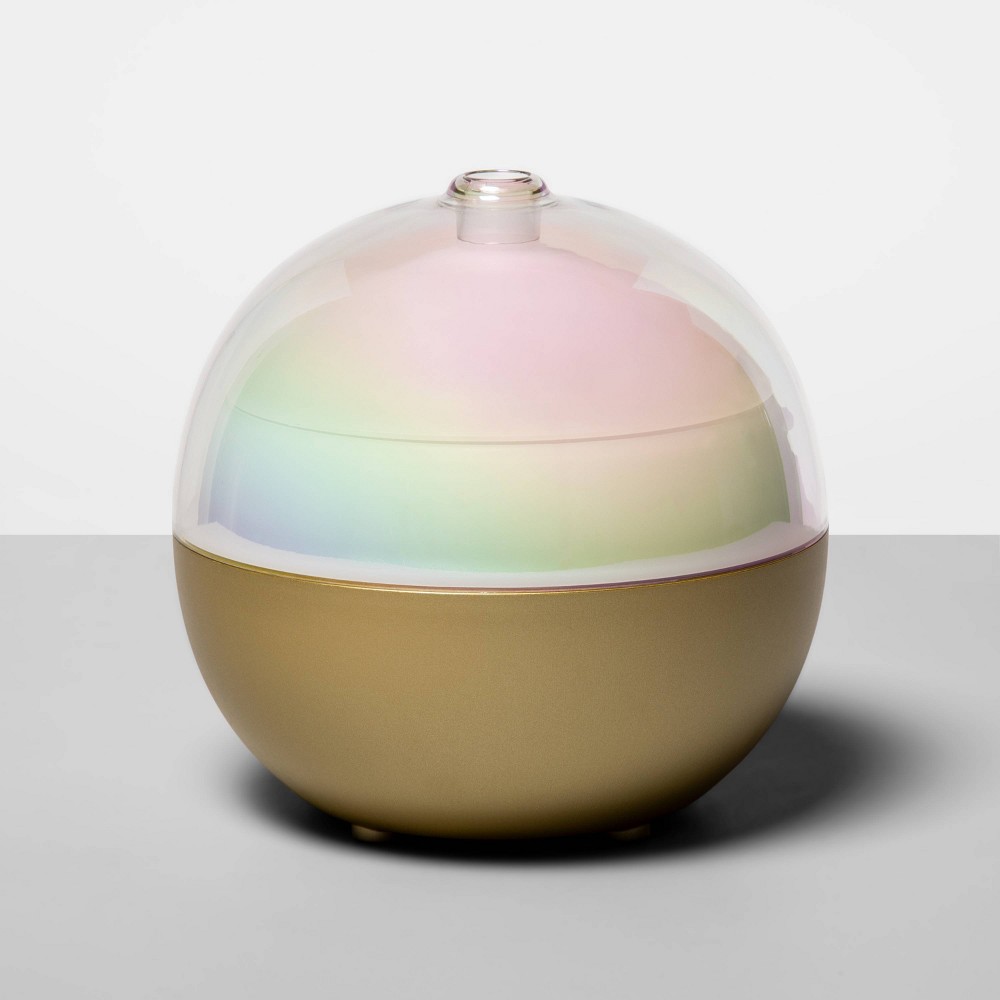 One way to help soothe yourself when at home is by using an oil diffuser that injects a room with relaxing and satisfying scents. As the diffuser does its job, the orb changes color for even more relaxation and something pretty to look at.
$15 at the time of publication.
"An effervescent bath bomb for relaxation and recovery with Epsom salt, moisturizing oils, and broad-spectrum hemp extract with naturally occurring CBD," Prima says of this awesome bomb. You deserve some of that. Use this one time and prepare to count it as one of your new favorite things.
$34 at the time of publication.
Do you have some fine lines and wrinkles that you'd like smoothed out? This retinol stick reveals brighter, smoother skin in just weeks. It's a newer item at Sephora that is destined for greatness. It's one of the best new self-care gifts on this list.
$45 at the time of publication.
Combat cold weather dry skin with a rich, creamy body moisturizer from Skinfix. Use this cream, "with healthy fats, ceramide, and cholesterol that improves hydration and nurtures skin," daily for soft and supple skin all winter long. You know you want it on your body.
RELATED: 10 Self-Care Gifts to Pamper Yourself at Home
$9.68 at the time of publication.
"Discover the power of natural magic and healing through herbs, flowers, and essential oils in this guide to green witchcraft," this book promises. If you'd like to practice self-care through all-natural means this book could prove a powerful tool for you to discover remedies and more.
$54.40 at the time of publication.
"I chose this brand's bubble bath for one of the first Favorite Things and have included it many times since," Oprah shared of this item that is one of her favorite things. "The ceramic vessel is fantastic, and simply put, it gives great bubbles." Time to order yourself some awesome bath time. It's one of the self-care gifts that's guaranteed to make you feel fancy.
$19.99 at the time of publication.
Make your shower experience next level with these highly-rated shower steamers. This variety pack contains the perfect self-care gifts with scents including lavender, watermelon, grapefruit, menthol and eucalyptus, vanilla and sweet orange, peppermint. If you're not much for baths and prefer a shower, go this route.
$32 at the time of publication.
Give yourself this trendy and heavenly-smelling Boy Smells candle. Or give it to all of your friends and loved ones. "Dry hay and black coals permeate throughout the burn. A lingering accord of bright juniper berry round out this modern, smoky scent," the maker describes the scent. It's one of the best-smelling self-care gifts on the list.
$62.95 at the time of publication.
"Our terry-cloth robe for women is made from 100% cotton fabric that is woven in loops to quickly absorb water and reduce bulk and heaviness," BAGNO MILANO says of this luxurious robe that will be like a little self-care each day you pop it on. Who doesn't love a warm robe to lounge around in?
YOU MIGHT ALSO LIKE: Love Yourself This Valentine's Day by Treating Yourself to These Desirable Gifts
$12.99 at the time of publication.
"This tea is formulated by our certified herbalists with herbs that have been used for centuries to support relaxation and stress relief," Pink Stork says of this delicious and relaxing tea. If you would like self-care in a cup, you know what to do.
Did you find some amazing self-care gifts to pamper yourself with? Take some time for yourself with these amazing items that will help you relax and feel good about being you. Happy shopping!
Mamas Uncut is a participant in multiple affiliate programs, including Skimlinks, ShareASale, Commission Junction, and the Amazon Services LLC Associates Program, an affiliate advertising program designed to provide a means for sites to earn advertising fees by advertising and linking to Amazon.com. Mamas Uncut may earn a percentage of revenue generated from purchases made via the links in this post.
Andrew is a Chicago-based writer who enjoys finding the best of the internet, obsessively making lists, and cooking for friends. After studying Film and Art History, he developed a deep love for both topics. Celebrity news, pop culture, and stories that bring people together are his passions.
About Mamas Uncut
Mamas Uncut is THE online place for moms. We cover the latest about motherhood, parenting, and entertainment as well – all with a mom-focused twist. So if you're looking for parenting advice from real parents, we have plenty of it, all for moms from moms, and also experts. Because, at the end of the day, our mission is focused solely on empowering moms and moms-to-be with the knowledge and answers they're looking for in one safe space.