A new year means a fresh opportunity to get your life under control. One of the best things you can do for your mental health is to make your home tidy and organized. We've found a dreamy Target shoe rack or two to share with you as well as many other items that will help you get your closet and other areas of the home organized. When you live in a chaotic space you are more likely to experience anxiety. With everything put in place, you will feel calm.
We've discovered some of the best deals on best-selling organizational furniture from a Target shoe rack to shelving for under the sink. This new year, make a resolution to get organized and stay that way with items that will keep your home free from clutter. Take a look below!
Shop This Best-Selling Target Shoe Rack and Other Organization Items for a Tidy 2022!
$26 at the time of publication.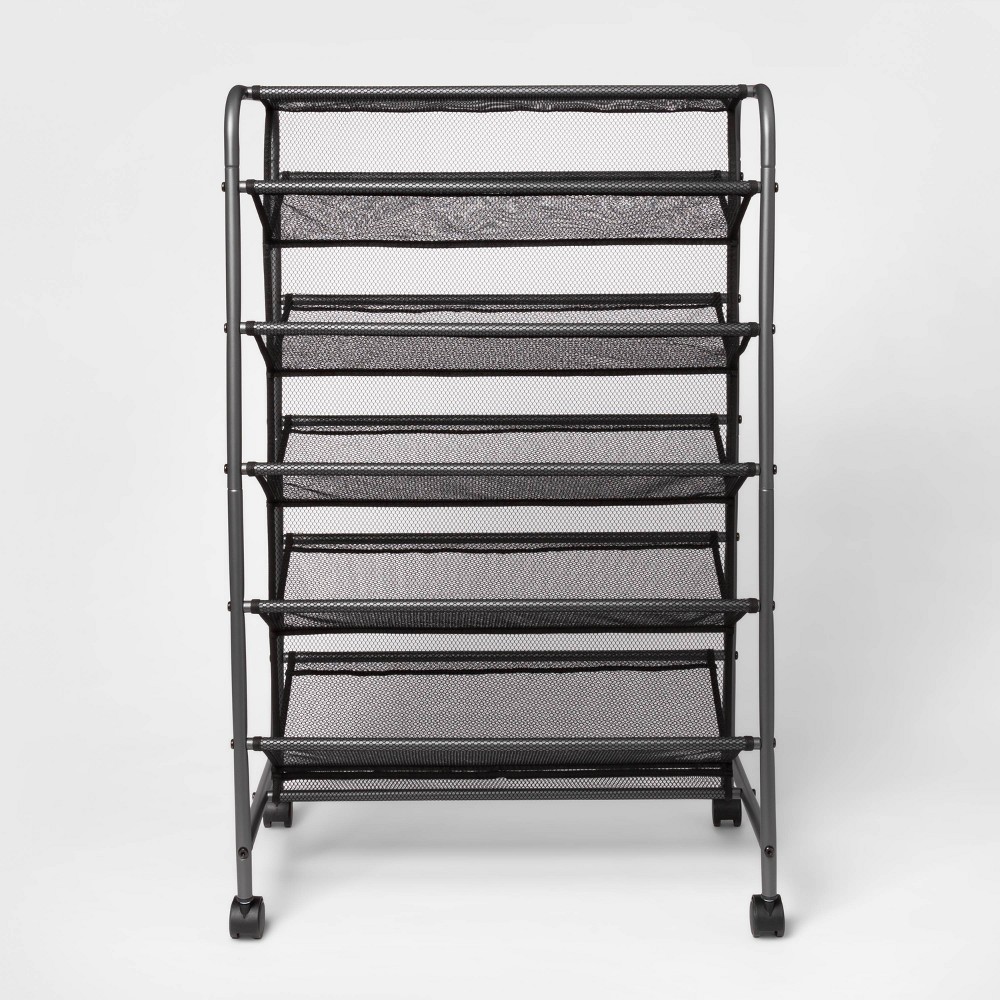 "Crafted from solid steel for durability and lasting use, this black metal shoe closet features a double-sided shelf design that can easily hold up to 30 pairs of shoes," Target says of this product. Further, mesh has been used to keep the shoes in place and allows for plenty of air circulation. The icing on the cake is that this Target shoe rack is on wheels which makes it easy to move to the perfect spot.
$32.99 at the time of publication.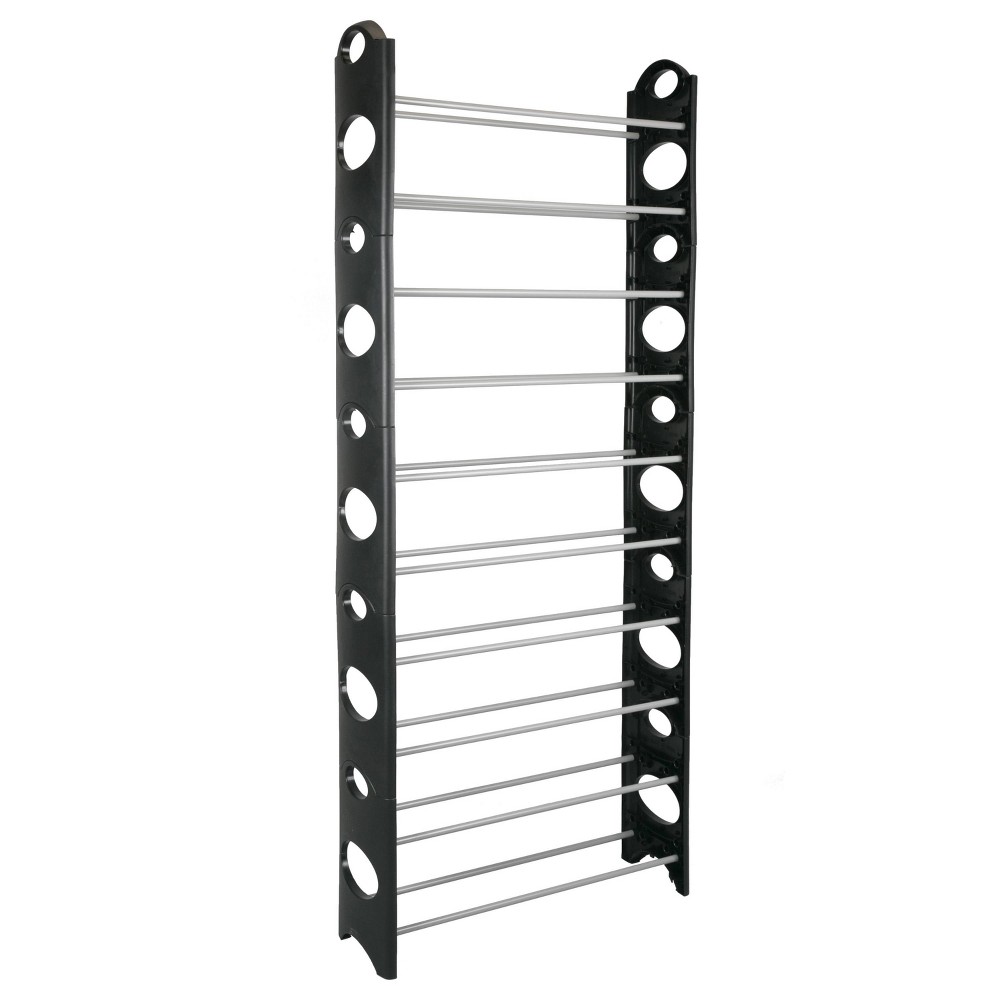 Do you have a ton of shoes? This expandable Target shoe rack allows you to maximize closet space by growing tall with an additional 10 tiers. Its design makes it easy for you to view all of your shoes and pick the perfect pair for the day.
$17 at the time of publication.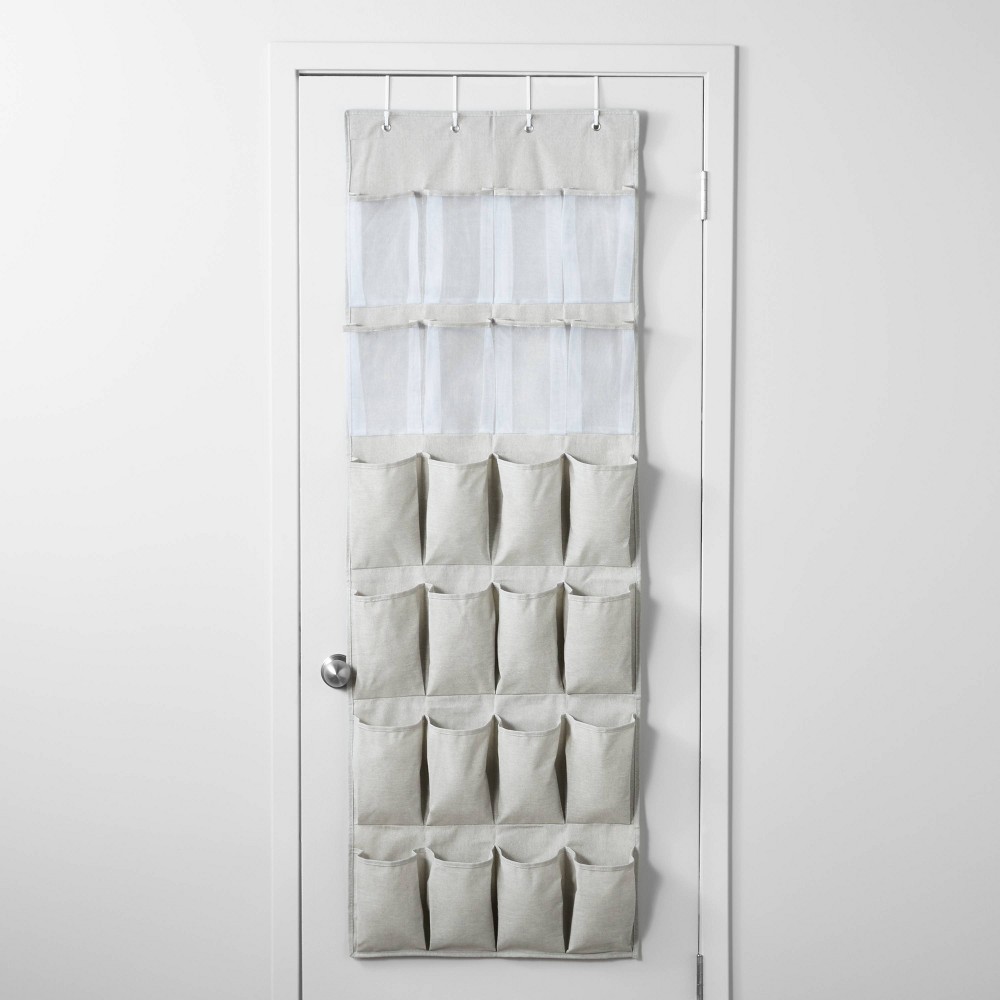 If those Target shoe racks don't work for your closet situation, consider an over-the-door option that creates places for shoes while taking up very little space. "Hang it over a closet door to create more space, or hang it over the back of a bedroom door for easy access to shoes or accessories," Brightroom states.
$30 at the time of publication.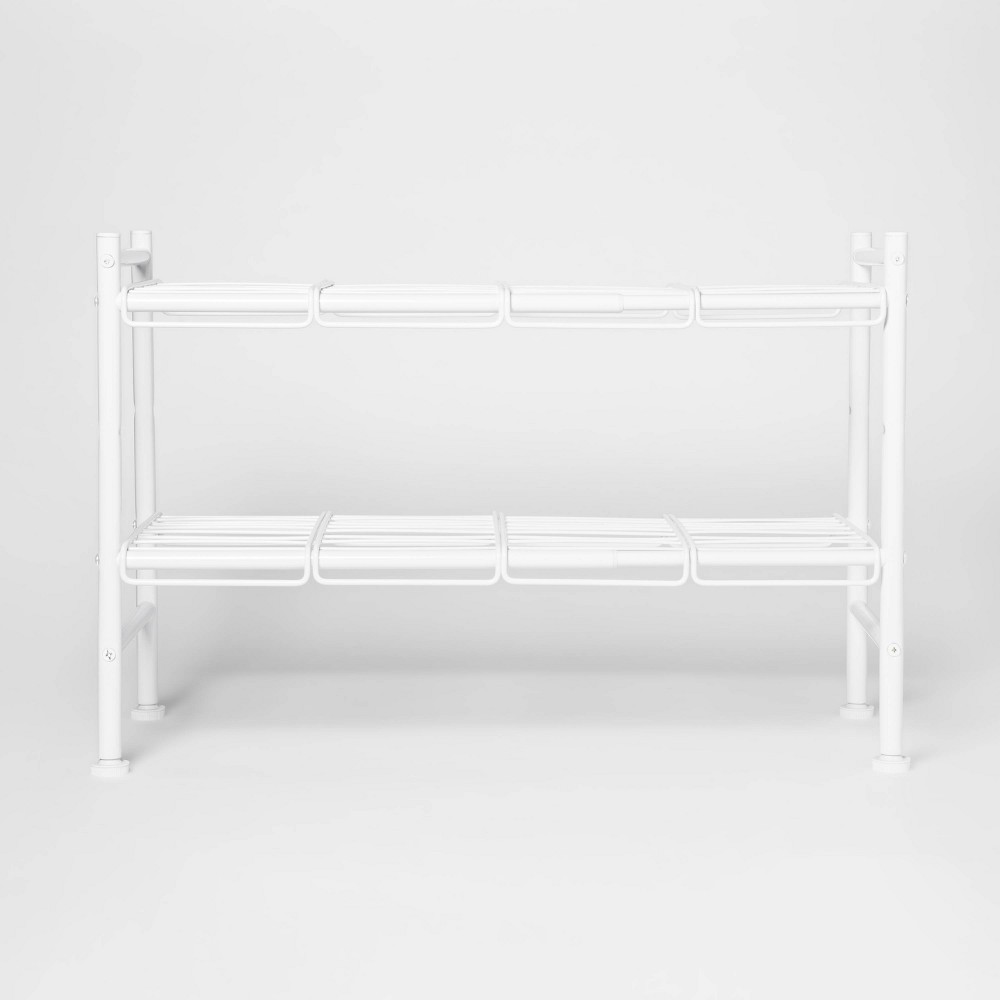 If you're not in need of a Target shoe rack, consider this under-the-sink organizer. "This expandable storage shelf provides the convenience and versatility of two shelves of pull-out storage for your kitchen, pantry, bathroom, or laundry room cabinets," the manufacturer states. What a solution for any cabinet!
$58 at the time of publication.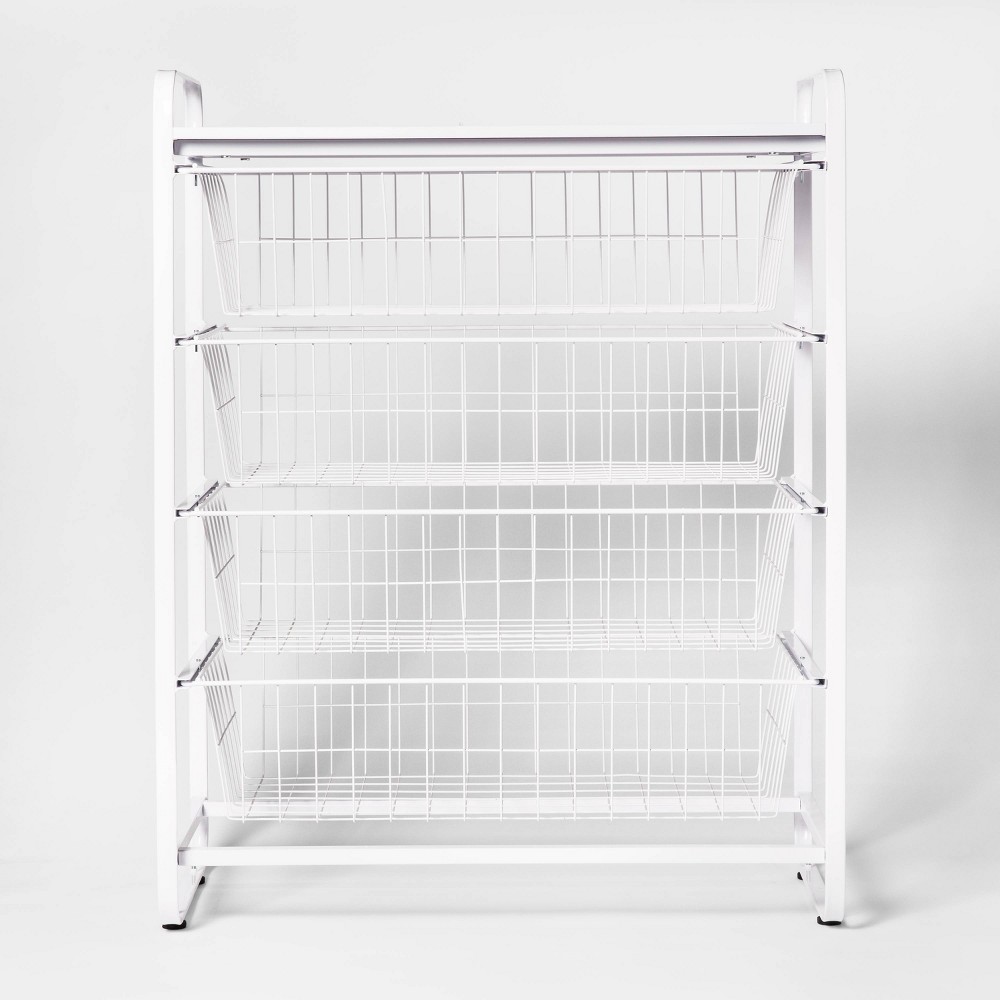 "Arrange your everyday essentials in modern style with this 4 Drawer Closet Metal Storage Organizer," Made by Design states. This is the perfect piece of furniture to tuck into a closet for even more storage. Its sleek design works for almost any situation.
$8 at the time of publication.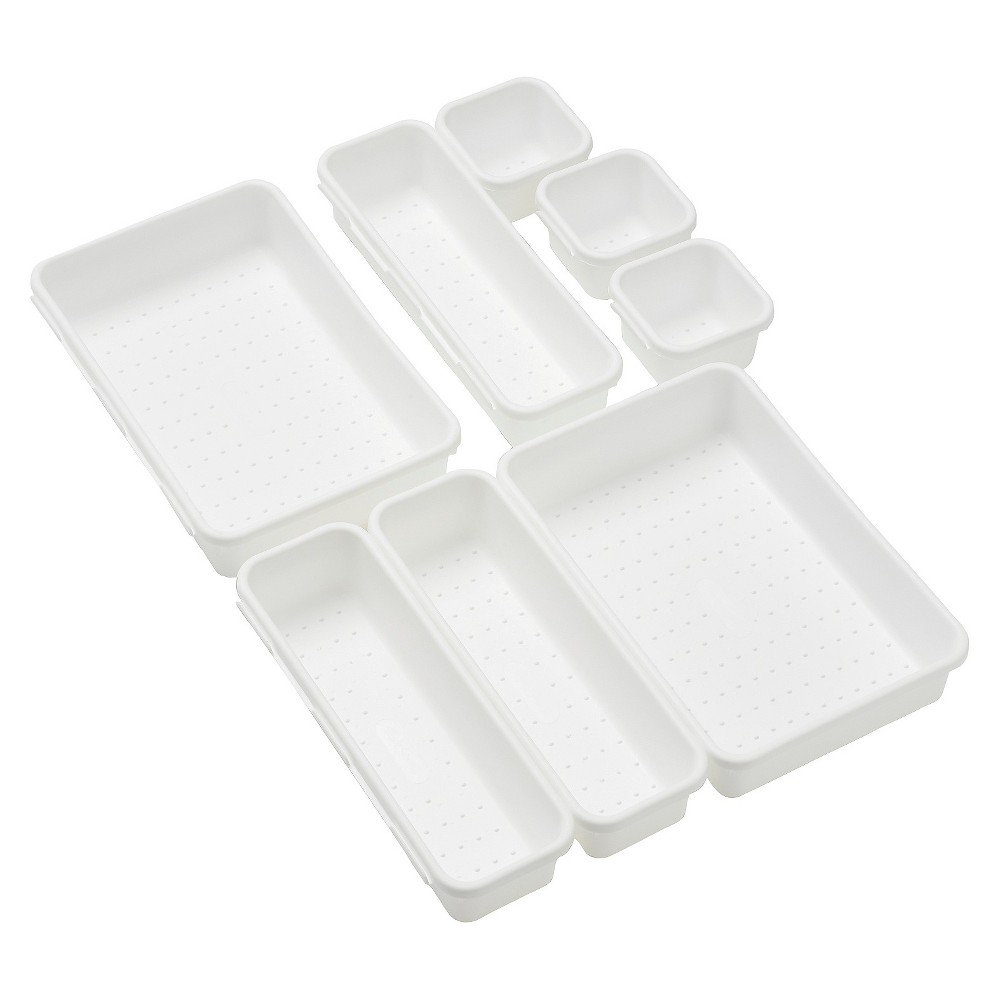 Do you need storage for your drawers to hold smaller items? This awesome solution from Room Essentials allows you to make the most of a small space. "The walls can interlock for mixing and matching," the maker states. Time to tidy up those drawers!
$18 at the time of publication.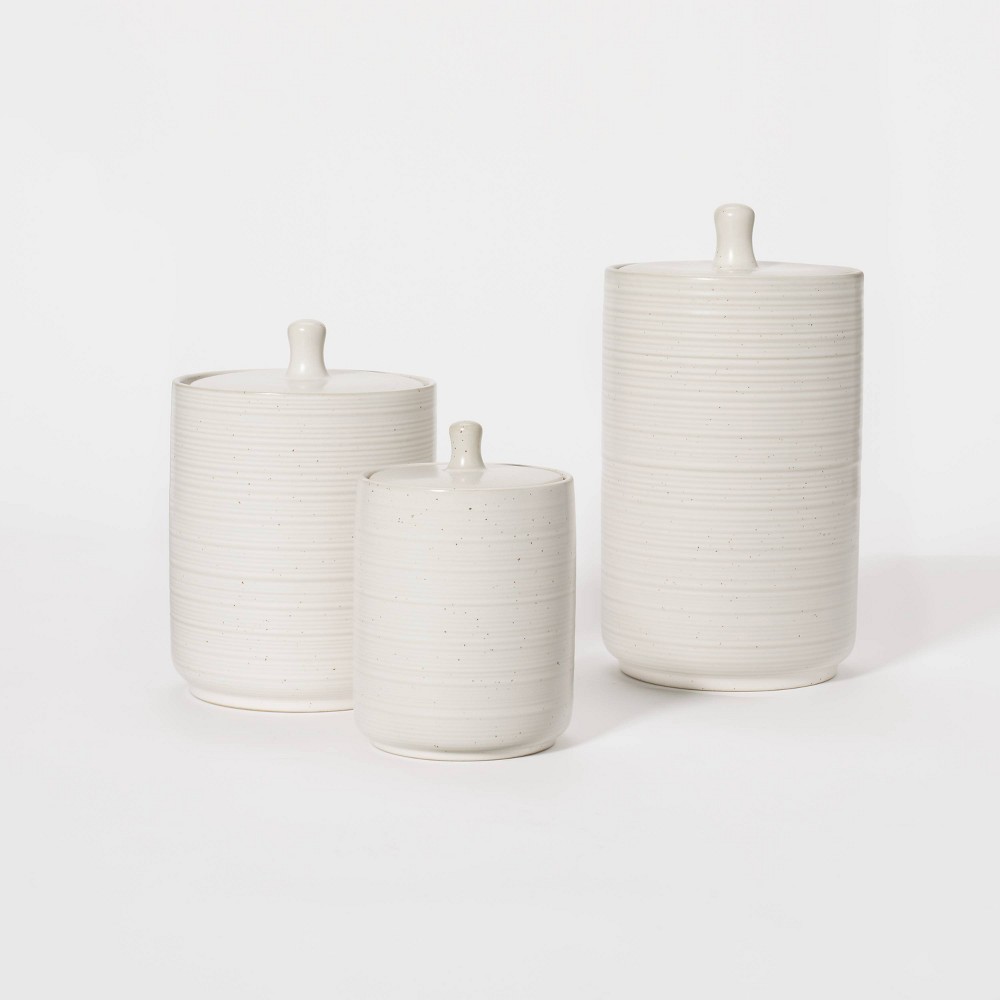 Who says storage can't be sleek and stylish. These stoneware canisters can be used in the kitchen to store dry goods or be put to use on a bathroom counter to hold items you use daily.
$229.99 at the time of publication.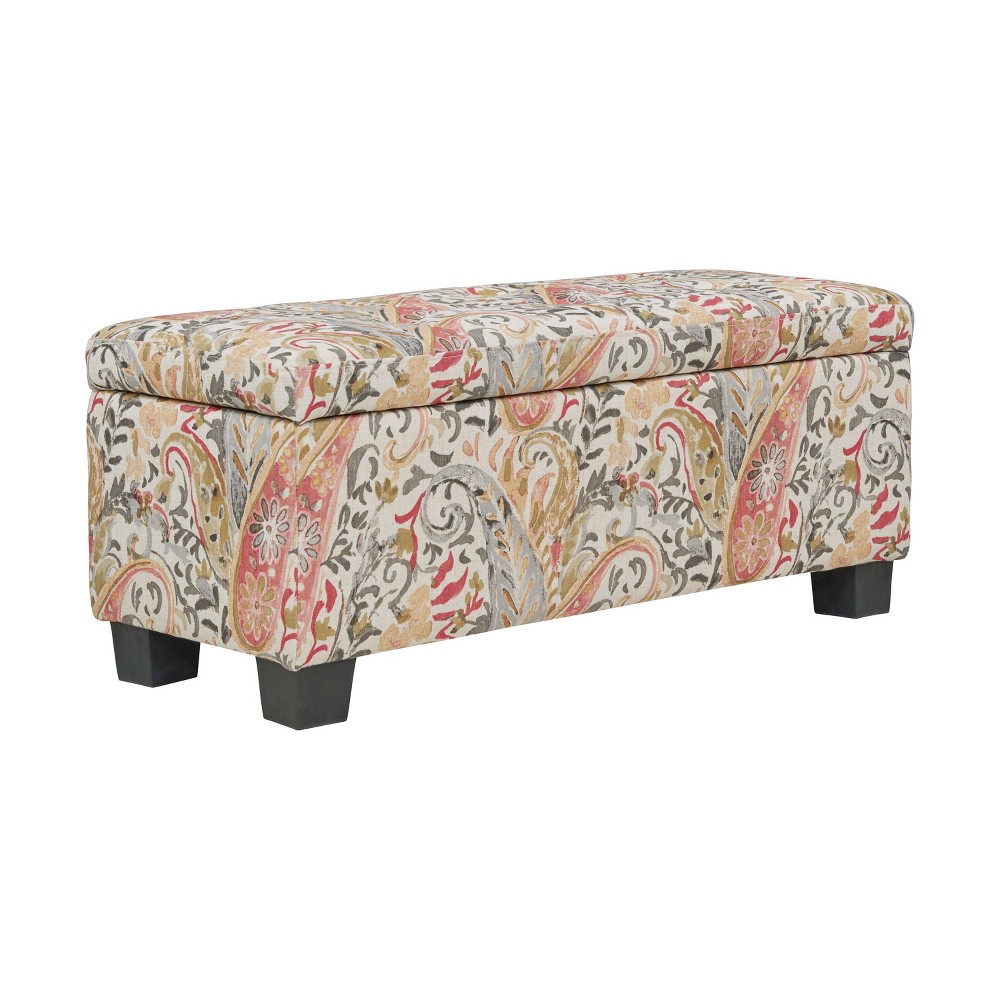 Again, we find a stylish storage solution for your living room or bedroom. This ottoman can be put at the foot of your bed for additional storage in the bedroom or near a sofa to maximize comfort and hold blankets and more in the living room. The cute fabric will look excellent with just about any style.
$21.99 at the time of publication.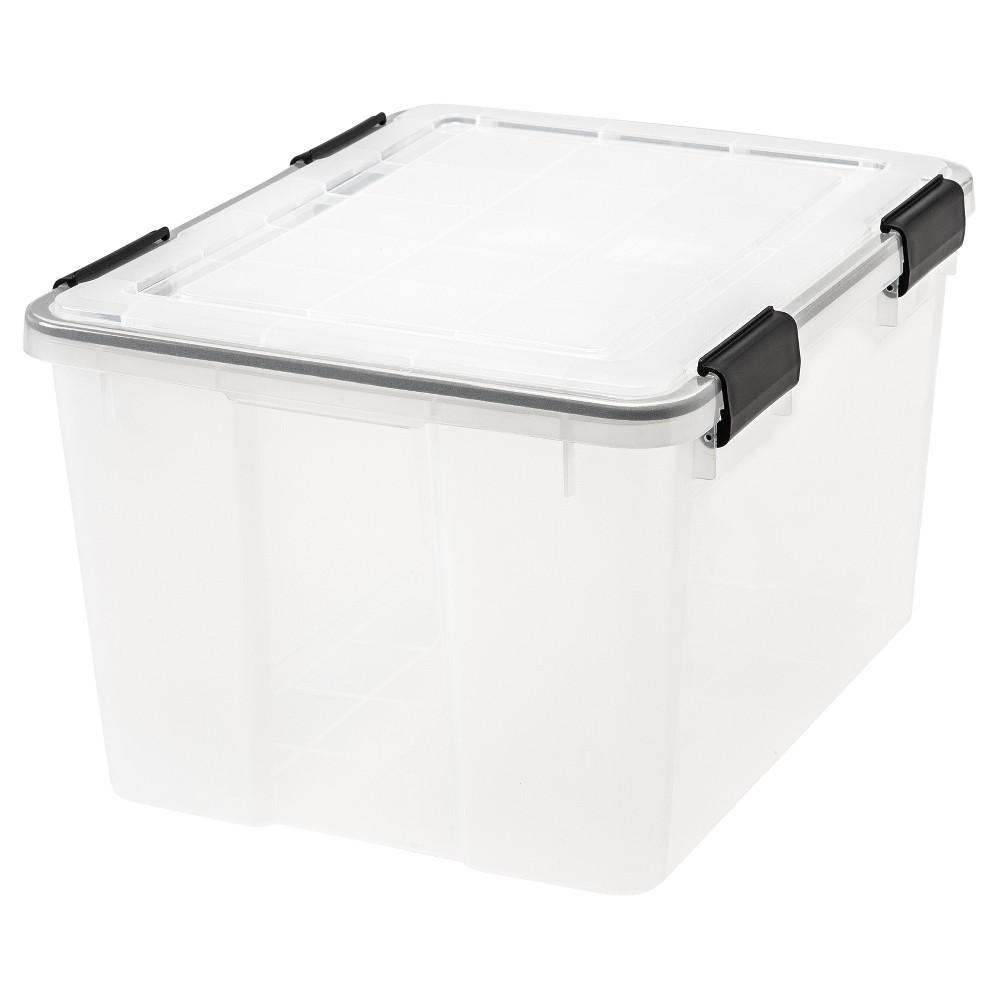 Need big, stackable storage tubs? These 46-quart tubs are durable and perfect for all sorts of items. "The WEATHERTIGHT seal on the storage bin lid protects contents by keeping air and moisture out," the maker states. "Safely store up to 40 pounds of material, such as crafting supplies, camping gear, or clothing in these big storage bins."
YOU MIGHT ALSO LIKE: 15 Ways to Use Up That Target Gift Card You Got for Christmas
$19.99 at the time of publication.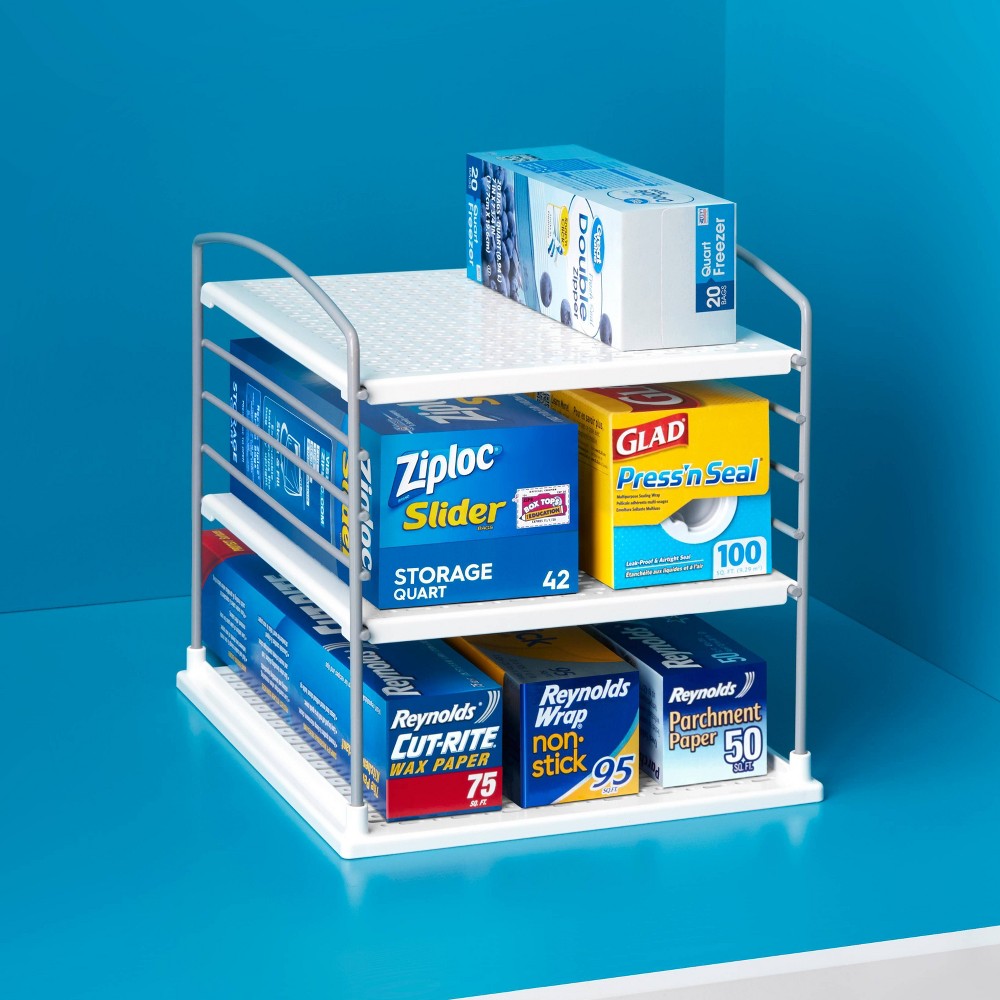 Avoid the dreaded box pile-ups with this simple storage solution. The "UpSpace Box Organizer maximizes vertical space by storing foil, wrap and bag boxes horizontally in a dedicated (tidy) place," the manufacturer states. But, feel free to put this small but mighty box organizer to use elsewhere as well.  
There you go! We hope you plan on ordering that Target shoe rack. It's just a couple of clicks away. Organizing is such a key part of keeping your home tidy and your mind at ease. A chaotic space fosters anxiety. Declutter and organize your way to a brighter and healthier 2022 with these awesome items.
Mamas Uncut is a participant in multiple affiliate programs, including Skimlinks, ShareASale, Commission Junction, and the Amazon Services LLC Associates Program, an affiliate advertising program designed to provide a means for sites to earn advertising fees by advertising and linking to Amazon.com. Mamas Uncut may earn a percentage of revenue generated from purchases made via the links in this post.
About Mamas Uncut
Mamas Uncut is THE online place for moms. We cover the latest about motherhood, parenting, and entertainment as well – all with a mom-focused twist. So if you're looking for parenting advice from real parents, we have plenty of it, all for moms from moms, and also experts. Because, at the end of the day, our mission is focused solely on empowering moms and moms-to-be with the knowledge and answers they're looking for in one safe space.
-->