Lillian "Lily" Grace is just five months old but she has already overcome brain cancer. The baby girl celebrated the end of nearly five months of treatment by ringing the bell the signified the end of her chemotherapy journey with the help of her overjoyed parents at the hospital.
Lily's mom, Leann Borden, shared a video of the special moment on Facebook. "You guys are all incredible, I've never met such amazing people in my whole life," she emotionally told the hospital staff.
RELATED: Magician Criss Angel Opens Up About 5-Year-Old Son's Heartbreaking Cancer Battle: 'I'd Rather It Be Me That Was Sick'
"We would've lost everything in this journey. You guys are just absolutely incredible people and we're so thankful for everything you guys have done," she continued, before celebrating the ending of a difficult journey by ringing the bell with Lily in her husband Patrick's arms.
Lily was born on September 5, 2019, when a nurse noticed something concerning about her movements, according to the family's GoFundMe page. An orthopedic specialist examined Lily and found that something "wasn't quite right." After an MRI, the doctor's discovered a tumor on her brain stem.
Baby Girl Goes Viral After Video Shows Her Ringing the Bell at the End of Her Cancer Treatment
With such a unique case, Lily and Leann were flown to a nearby children's hospital. Unfortunately, the family received devastating news when they arrived. "They offered little hope. The tumor was inoperable and growing aggressively but [doctors] proceeded with a biopsy," the family wrote on the GoFundMe page.
"The results indicated the tumor was an aggressive stage 3-4 malignant glioma. A tiny ray of hope existed in a recently approved targeted chemotherapy for tumors of a certain genetic makeup. But they needed to act fast if there was to be any chance of saving Lily."
During the weeks of waiting for their insurance company to approve Lily's treatment plan, she underwent general chemotherapy in an attempt to slow or stop the rapidly growing tumor. Once they received approval, doctors treated the tumor with a "recently approved targeted chemotherapy for tumors of a certain genetic makeup."
Within just three weeks, an MRI revealed that the treatment was working. On January 25, 2020, Lily's treatment was successfully completed. Now, Leann hopes that their daughter's story can help inspire others.
RELATED: 5-Year-Old with Brain Cancer Gets Magical Surprise Before Beginning Treatment: A Real-Life Unicorn Ride!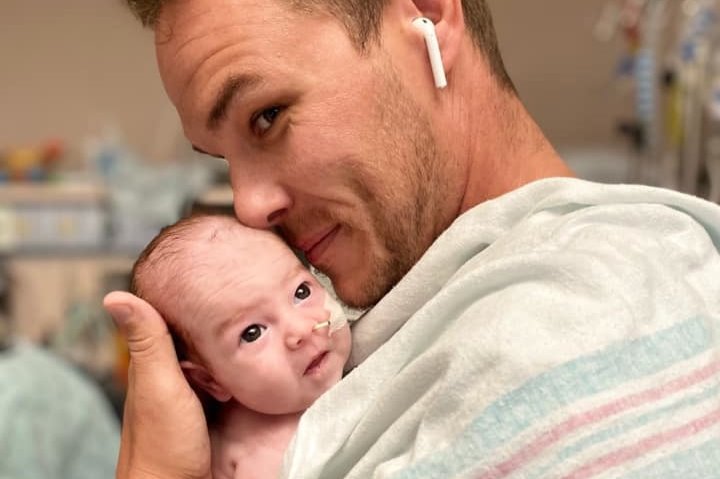 "I hope that [Lily] shares their story, to let people know that there is hope," she told CNN. "I hope she inspires other people to keep fighting the good fight and to not give up."
When I'm not hanging out with my three-year-old and husband in Brooklyn, I'm busy writing stories for Mamas Uncut and managing PR + Marketing for Magnolia Bakery, based in New York City. On weekends, you can usually find me at a local park or playground pushing my daughter on the swings, "researching" the best almond croissants in Park Slope or launching into impromptu family dance parties at home, the sidewalk or, every once in awhile, a restaurant bathroom. I'm still trying to master the whole parenting thing, but I have learned that copious amounts of coffee, humor and humility are involved on a daily basis.
About Mamas Uncut
Mamas Uncut is THE online place for moms. We cover the latest about motherhood, parenting, and entertainment as well – all with a mom-focused twist. So if you're looking for parenting advice from real parents, we have plenty of it, all for moms from moms, and also experts. Because, at the end of the day, our mission is focused solely on empowering moms and moms-to-be with the knowledge and answers they're looking for in one safe space.