Calling all Today Show fans, if your favorite host is Dylan Dreyer, then we have a big announcement for you! As Dreyer revealed herself on Instagram, she has written a children's book.
The children's book is titled Misty the Cloud: A Very Stormy Day and it hits bookstores everywhere in September! However, you can now preorder it on Amazon and Target!
$18.99 at the time of publication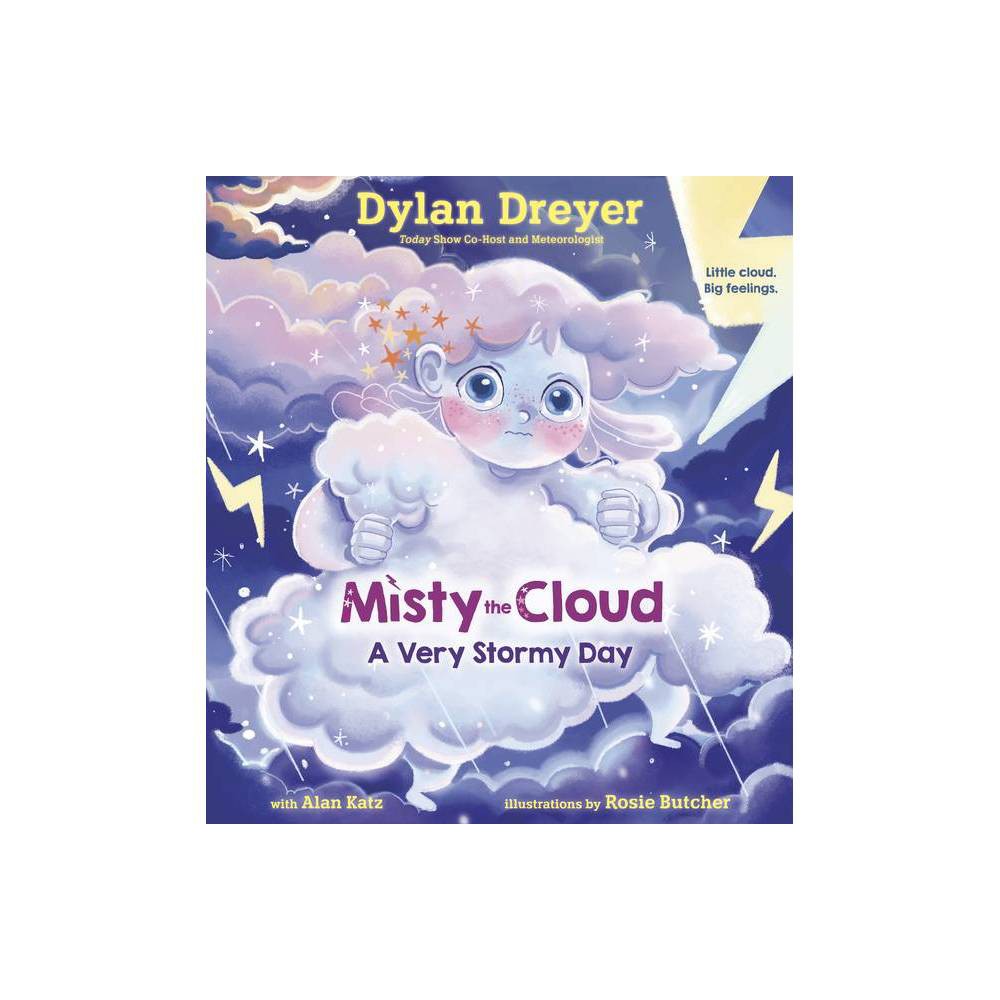 RELATED: Mom-of-Two Dylan Dreyer Shares Photo That Accurately Describes What Working From Home Looks Like as a Parent
This exciting announcement was one she started teasing her followers with, in March. "This project has been 10 years in the making," Dreyer said about the children's book. "And I can't wait to finally share it with you."
As the mom of two wrote on Instagram, writing Misty the Cloud: A Very Stormy Day was a passion project of hers that she couldn't be more proud of. And the best part about it is that it was a project she worked on with her husband and the father of her two boys, Brian Fichera. "[We] came up with this world so long ago and I'm pinching myself that she's become a reality."
$17.09 at the time of publication
Like Dreyer explained, the children's book follows Misty, "a little cloud with very big feelings!!" How fun does that sound to read with your little one?
And here are a few other celebrities who have or will have children's books on bookstands near you:
$18.99 at the time of publication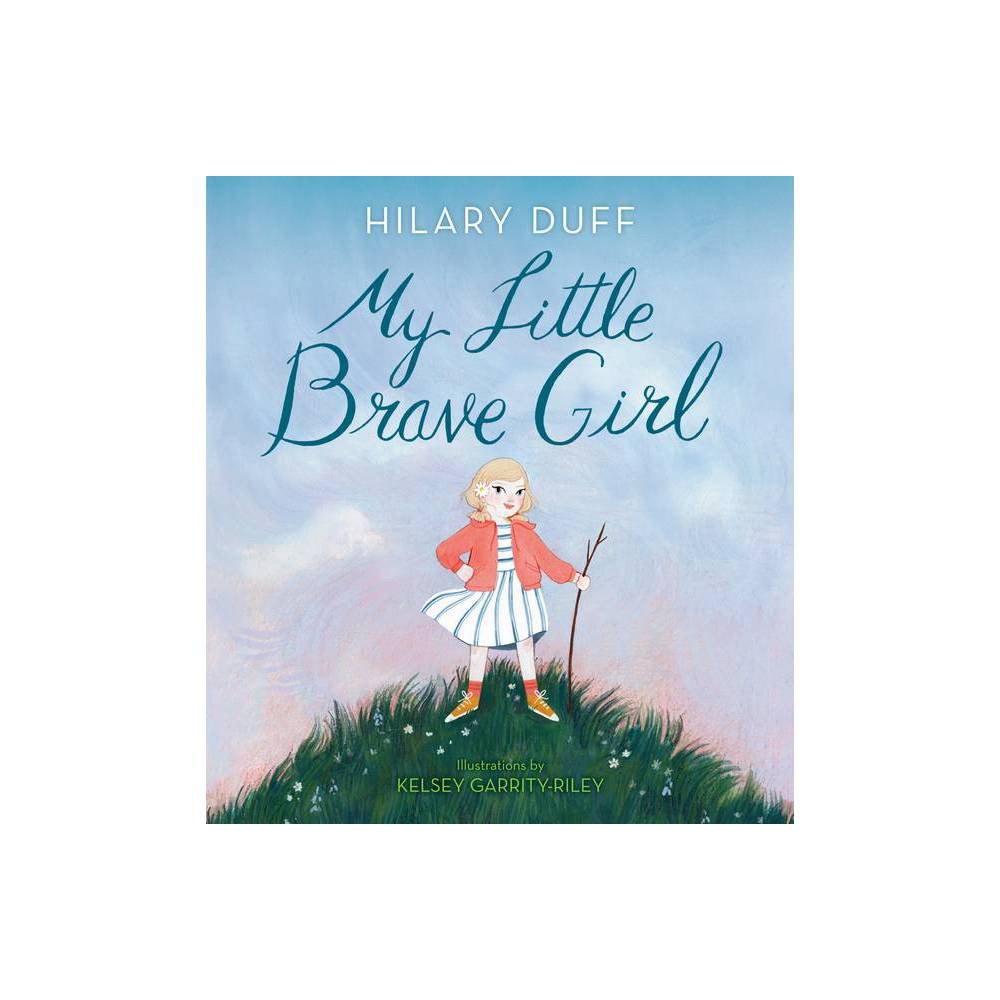 Hilary Duff revealed on Instagram that she wrote this picture book title My Little Brave Girl one night after a long day of work. It was about four months after she became a mom of two, and she was missing her daughter Banks who she was still breastfeeding at the time.
$17.99 at the time of publication
In an interview with People, Max Greenfield said that he was inspired by his kids' lack of interest in reading books, to write his own. The children's book is "about not wanting to read" he told People, and he hopes it inspires his kids to read it. "Fingers crossed," he said.
$13.28 at the time of publication
A New York Times Bestseller, this children's book written by singer Kelly Clarkson is one inspired by her daughter River Rose. River Rose and the Magical Lullaby follows River as she anticipates a big day at the zoo and the magical lullaby her mother sings to her to help her fall asleep! And guess what, this book comes with a link so that you can download the actual lullaby sung by Clarkson!
$5 at the time of publication
Everything Is Mama was written by Tonight Show host Jimmy Fallon. And it was inspired by the hope that it could be used to teach children different words so that everything isn't always 'Mama.' This lighthearted book also features fun illustrations that include cartoon animals.
$8.64 at the time of publication
Another #1 New York Times bestseller is this one by actor and comedian B.J. Novak, best known for his work on The Office. It's a unique children's book in that it has no pictures, but don't let that fool you. This book will still make you laugh and feel joy. The trick is to read it out loud.
$10.99 at the time of publication
The First Lady of the United States wrote a children's book about her husband, President of the United States Joe Biden's life. This book is a great way to teach your little ones about who our current president is. It's also a great story that teaches how hard work and perseverance leads to success.
$11.97 at the time of publication
Former President Barack Obama also wrote a book during his time in the White House. The picture book is written as if it was an open letter to his two girls. And inside the letter are tributes to some of the United State's most legendary heroes. So not only is this book beautiful, but it's also a way to teach your kids about these important people in our country's history.
$11.59 at the time of publication
From compassion and the importance of friendships, legendary performer, Madonna, created a fan-favorite book called The English Roses. Amazon calls it clever, humorous, and a story that everyone can learn from.
$8.62 at the time of publication
Ricky Martin authored a children's book titled Santiago the Dream in Land Among the Stars. It's a story about never giving up, never doubting yourself, and always reaching for your goals. It's a book with lessons every little kid should learn at an early age.
Mamas Uncut is a participant in multiple affiliate programs, including Skimlinks, ShareASale, Commission Junction, and the Amazon Services LLC Associates Program, an affiliate advertising program designed to provide a means for sites to earn advertising fees by advertising and linking to Amazon.com. Mamas Uncut may earn a percentage of revenue generated from purchases made via the links in this post.
Mamas Uncut is a participant in the Target Affiliate Marketing Program, an affiliate advertising, and marketing program that pays advertising fees to sites that advertise and link to Target.com. Mamas Uncut may earn a percentage of revenue generated from purchases made via the links in this post.
Sara Vallone has been a writer and editor for the last four and a half years. A graduate of Ohio University, she enjoys celebrity news, sports, and articles that enhance people's lives.
About Mamas Uncut
Mamas Uncut is the place for moms online. We cover the latest news around motherhood and parenting, plus entertainment news as well – all with a mom-focused twist. Looking for parenting advice? We have plenty of it, all for moms, from moms. Our mission is focused solely on empowering moms and moms-to-be with the knowledge and answers they're looking for. We don't stop there though, we have expert advice on a range of topics, and all of our categories get updated multiple times a day, so if there's one website for moms you need to bookmark, it's Mamas Uncut. We cover it all, from the latest and trendiest baby names, in the US and all over the world, to advice for moms in the workplace, or mom to mom advice on balancing it all. Looking for an answer to a specific question you've have? Head over to our new answers section, where you can ask questions on a nearly endless amount of topics, and you'll get answers fast – really fast. Mamas Uncut is more than just the place for moms, it's the community of moms – all here to help, make friends, and more. Not sure where to start? Take a look at one of our key topic areas like Pregnancy or Relationships – if you're looking for advice on a specific topic, there's a pretty good chance that we've already written on it (a few times), or that it's within our answers section. If you don't have time to read the site every day, we also have a newsletter that you can control how often you want to receive – that way we send all of the must-see content for moms directly to your inbox – it's that easy. So go ahead and take a look around, ask a question, or just keep reading, we're glad you're here.