When it comes to having your nails done, if you don't do it at home, it can pretty pricey. And if you're anything like me, your mood changes often and with that so does your nail color.
For me, the longest I've ever enjoyed a nail color is about two weeks. But I certainly don't have the money to get my nails done twice a month. So I like to do them at home.
This is what my manicure looked like after getting it done professionally:
And while I have shown you a lot of my favorite nail products over the last several months, there is a new one that I'm currently obsessed with. It's by Sally Hansen.
So, like I've said, getting my nails done is something I enjoy but don't do very often! However, when I do get them done, I appreciate the ability to build on them when I get bored!
And thanks to Sally Hansen and Olive & June I can do just that! Last week, I got my nails done professionally with gel polish.
This is what they look like a week later, after freshening it up!
As a result, the color I choose will stay on for weeks, but because I get bored, I am now using the color I choose as a base. I then use Olive & June nail stickers and Sally Hansen's Matte Top Coat to elevate my manicure to something new!
$7.49 at the time of publication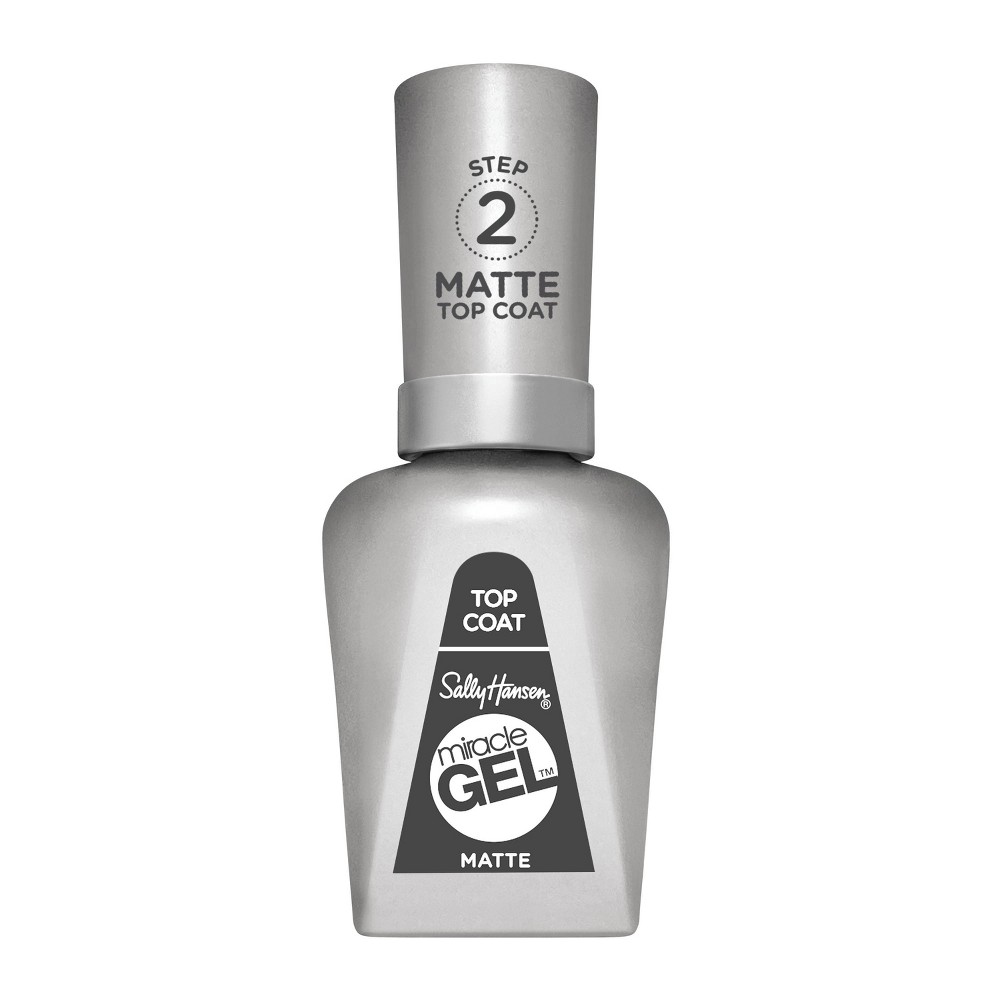 This topcoat turned even my professional gel manicure matte with one simple swipe of the brush! By doing this, my manicure felt brand new and it only took a total of five minutes! And didn't break the bank!
$7.50
Another way to elevate a manicure is with Olive & June's nail art stickers! They have so many different designs! They are just so so good!
The trick to making these stickers last is that they should only go on top of fully dried polish! And the topcoat should go on after you fully secured the sticker to the dried nail!
So there you have it! This is how I elevate my manicure without having to remove and repaint my nails after I've become bored with it! Are you ready to give it a try?
Mamas Uncut is a participant in the Target Affiliate Marketing Program, an affiliate advertising, and marketing program that pays advertising fees to sites that advertise and link to Target.com. Mamas Uncut may earn a percentage of revenue generated from purchases made via the links in this post.
Sara Vallone has been a writer and editor for the last four and a half years. A graduate of Ohio University, she enjoys celebrity news, sports, and articles that enhance people's lives.
About Mamas Uncut
Mamas Uncut is THE online place for moms. We cover the latest about motherhood, parenting, and entertainment as well – all with a mom-focused twist. So if you're looking for parenting advice from real parents, we have plenty of it, all for moms from moms, and also experts. Because, at the end of the day, our mission is focused solely on empowering moms and moms-to-be with the knowledge and answers they're looking for in one safe space.
-->