A Florida foster mom was arrested on November 1 after she illegally placed a child up for adoption, then adopted the child herself to continue on with the scheme.
According to the Florida Department of Law Enforcement, 54-year-old Tina Scee was once a foster mom. And in 2017, while fostering a 2-year-old boy, Scee allegedly pretended to be a Florida Department of Children and Families worker, meeting with people interested in adoption, CNN reported.
RELATED: Ukranian Adoptee Whose Adoptive Parents Claim Is Actually a 'Sociopathic' Adult Says She Wants Her Side of the Story Told in Interview With Dr. Phil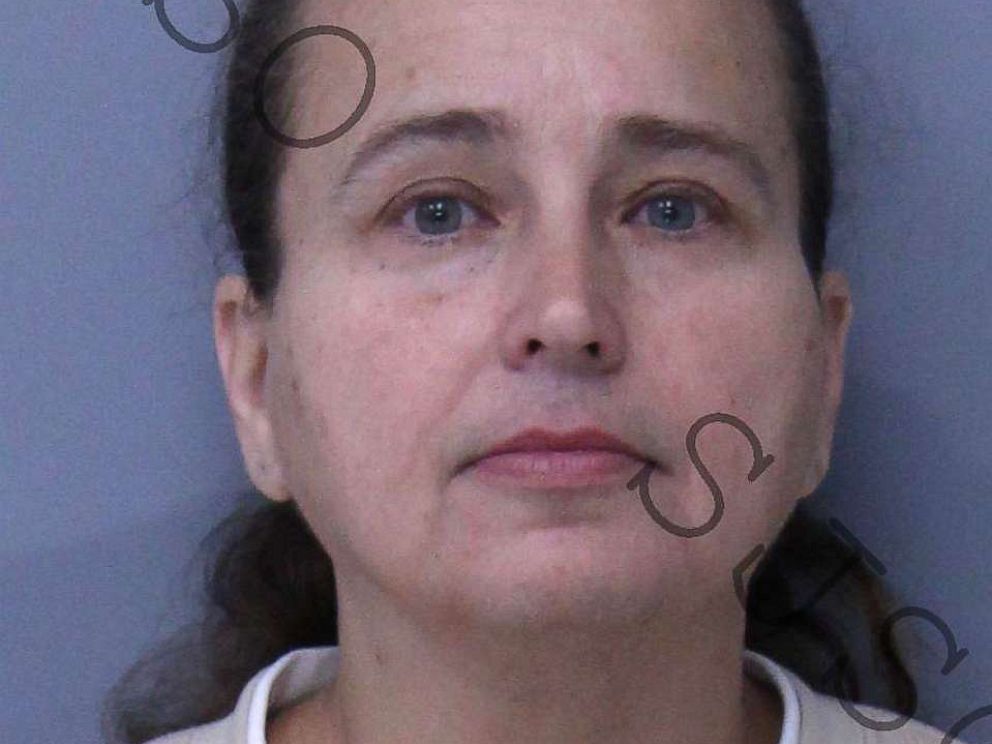 At the time, Scee reportedly met with a couple from Ohio, who was interested in meeting the disabled boy she was fostering. However, while Scee had said the boy was available for adoption, he wasn't. In fact, she was in the process of adopting him herself.
After meeting with the child, the FDLE reports that Scee allowed the couple to take him back to Ohio with them, telling them that they would have to return to Florida every so often until the adoption was complete. This was so that Scee could "deceive DCF during site visits, making it appear she took care of the child fulltime."
The couple told Action News Jax in a future interview that Scee would provide them with documents that allowed them to take him back to their home state.
Then in October 2017, after Scee was granted the adoption, the boy, now her adopted son, returned back to Ohio to live with the couple Scee had been duping.
Tim Anda and his husband housed the boy for roughly six months before they began to wonder if Scee would ever finalize their adoption, Action News Jax reports. And when they couldn't get their hands on the paperwork needed to clear the adoption, the couple looped in authorities to tell them what happened.
"I really think that she saw an opportunity to have someone else raise a child and her collect money for it." The couple says they never paid any money to Scee during the fake adoption process.
Following a 2018 investigation, it was revealed that although the boy was living with the couple in Ohio, Scee was still collecting SNAP benefits, which totaled roughly $4,000, according to the FDLE.
In February 2019, the Ohio couple was reunited with the now 4-year-old boy, whose name has been reported by Action News Jax as Dylan. The reunion came after Scee was stripped of her rights to the boy.
RELATED: Watch: Heartwarming Video of Little Girl Telling Her Mom How Happy She Was to Be Adopted Goes Viral
A judge has awarded the Andas full custody of Dylan as they wait for their adoption to be officially and legally finalized. Rebecca Whitt, a friend of the couple, said "it was a sigh of relief. Everybody can breathe now."
Scee turned herself on November 1 and posted the $20,000 bond. She has been charged with organized scheme to defraud, grand theft, illegally placing a child for adoption and perjury. It's unclear when she is expected back and court. Scee has yet to make any public statements regarding her actions.
Sara Vallone has been a writer and editor for the last four and a half years. A graduate of Ohio University, she enjoys celebrity news, sports, and articles that enhance people's lives.
About Mamas Uncut
Mamas Uncut is THE online place for moms. We cover the latest about motherhood, parenting, and entertainment as well – all with a mom-focused twist. So if you're looking for parenting advice from real parents, we have plenty of it, all for moms from moms, and also experts. Because, at the end of the day, our mission is focused solely on empowering moms and moms-to-be with the knowledge and answers they're looking for in one safe space.