As Mamas Uncut reported on April 29, soon-to-be dad of seven, Josh Duggar, was arrested by Homeland Security just days after revealing he and his wife of 13 years Anna Duggar are expecting another daughter. This is the second time Duggar has been involved with federal agents.
On April 30, Duggar met in front of a judge via Zoom where he pleaded not guilty to the charges against him. His attorney Travis Story and a second attorney, Justin K. Gelfand, also asked that those charges not be read aloud.
RELATED: Josh Duggar, Former Star of 19 Kids and Counting, Arrested in Arkansas Days After Announcing He and Wife Are Having a Girl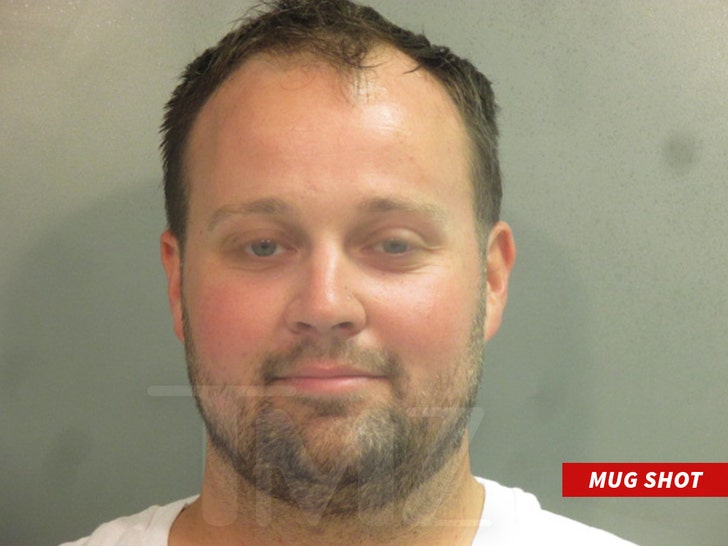 Reason for Josh Duggar's Arrest Revealed
However, court documents obtained by KNWA, revealed that Duggar pleaded not guilty to receiving and possessing child pornography. As multiple past reports revealed, in 2019, the 33-year-old former reality star had his business raided by Homeland Security.
At the time, the reason for the raid was not publicly reported. It also remains unclear if these two situations are related.
As Mamas Uncut previously reported, in 2015, unsealed legal documents revealed that Josh molested five young girls when he was a teenager. Some of the girls were his sisters. At the time, Josh did not face any jail time or legal ramifications for his actions.
Now, according to KNWA, the father of seven "allegedly used the internet to download child sexual abuse material" and allegedly "possessed this material, some of which depicts the sexual abuse of children under the age of 12."
In a video shared to Anna's Instagram account less than a week ago, Josh, his wife, and their six children seemed happy as they revealed the gender of their seventh child. As the video showed, the couple is expecting a girl.
Other members of the Duggar family, like Jessa—who was one of her brother's victims years ago—offered their congratulations to the couple. None of Josh Duggar's siblings, his wife, or his parents have commented on his current situation.
Duggar will remain in custody without bail until a May 5th detention hearing. However, should he be released on bail next week, Judge Wiedermann "requested that Duggar have a third-party custodian" and that "the residence where he would stay must be devoid of minor children," KNWA reported.
About Mamas Uncut
Mamas Uncut is THE online place for moms. We cover the latest about motherhood, parenting, and entertainment as well – all with a mom-focused twist. So if you're looking for parenting advice from real parents, we have plenty of it, all for moms from moms, and also experts. Because, at the end of the day, our mission is focused solely on empowering moms and moms-to-be with the knowledge and answers they're looking for in one safe space.
-->