A mother writes in to get opinions on what others feel about what children should be taught to call their private parts. Should they teach their children code names, or should they say exactly what it is?
A Community Member Writes:
What do you tell your kids to call their private parts? Do other moms prefer "code names" for their kid's private areas? I just call it exactly what it is: vagina or penis. I typically say private parts, but I just don't think I should call it the bird, the frog, the cookie, or whatever. I feel like it causes confusion. Other opinions?"
= Mamas Uncut Community Member
Community Advice On What Children Should Be Taught To Call Their Private Parts
To see the responses of the Mamas Uncut Facebook community, read the comments of the post embedded below.
YOU MAY ALSO ENJOY: Is It OK to Let Your Children Refuse Hugs and Kisses from Family Members?
Advice Summary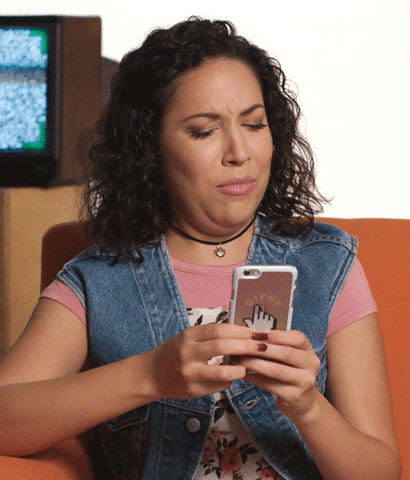 The Community had a lot to say on this subject of what we should teach our children to call their private parts. They were pretty mixed viewpoints, but overall many agreed that whatever you teach your children it needs to be recognized by others.
Read some of the reader responses below:
"Best to use proper name; God forbid something ever happens, but best for kids to know proper names for body parts in case something ever happened. I've heard of court cases being thrown out because the kid had a nickname for their private part and didn't know the proper name."
"Children need to know the correct term for their body parts. It's not cute to teach them code words or things like that. I want my child to be able to tell me exactly what she means to say."
"Teach them the correct words or at minimum teach them words that would be undeniably used to reference their parts. Don't call their parts a cookie or a flower. An article recently circulated about a child who told their teacher "my uncle licked my cookie" and the teacher told the child something like to say thank you and ask for more. It wasn't until later that the teacher discovered that the child called their parts a cookie. Months of sexual abuse could have been avoided if the teacher understood."
"We start out young with code names but when they get older we teach them the proper names. I let them decide what they want to call them, but they know the real names."
"The recommendation of mental health and other health care providers as well as sex educators and child welfare professionals is proper names."
Further Advice
Sandy K. Wurtele, a professor of psychology and an associate dean at the University of Colorado in Colorado Springs, states "that without proper terminology, children have a very hard time telling someone about inappropriate touching. If a child says someone touched her cookie, it would be very difficult for a listener to know."
A point that Dr. Wurtele mentions that I really appreciated was that while safety issues are very worrisome to parents, "the most important reason to teach children the right words for body parts — is more positive and more profound. It helps children develop a healthy, more positive body image and gives children the correct language for understanding their bodies and asking questions about sexual development."
So while there are quite a few opinions on this subject, the most important opinion is the one that matters: our children's. If using proper names not only protects my child from possible predators but also builds a positive body image, then I would have to agree with Dr. Wurtele and the countless others in our Mamas Uncut Community and use the proper names.
Do you have any advice for this mom? Leave a comment to help another mom out!
Over on the Mamas Uncut Facebook page, our robust community of moms is always having a conversation about topics that matter. We like to highlight those conversations from time to time. Important mom questions. Thoughtful mom answers.
Do you have a question you'd like answered? Submit it to the Mamas Uncut Facebook page, and we may feature it along with some of the best answers on this site! You can remain completely anonymous while still getting the information and support you need from other moms who know what it's like.
Dawn Onye is a Certified Lactation Counselor. With this certification comes education and her own experience helping mothers and babies with breastfeeding. With her CLC, she is required to keep herself up to date on the research studies, conferences, and training related to breastfeeding. She chose this field not just because she is an advocate for the benefits of breastfeeding, but because she sincerely loves working with mothers and babies. Her mission is not to push breastfeeding on all mothers and babies, but to help all mothers reach the goals they have and to provide the expertise for them to do so. The most important thing in life is to do what is best for your family without judgment from others.
Dawn is also a wife and a mother. She has four children ranging from 12 to 19 years old. She can help many families with tips and tricks she has learned along the way. She loves to read and write. Her favorite seasons are spring and fall, although she does enjoy summers while spending time with her family. There has been no greater accomplishment in life for her than being a mother. 
About Mamas Uncut
Mamas Uncut is THE online place for moms. We cover the latest about motherhood, parenting, and entertainment as well – all with a mom-focused twist. So if you're looking for parenting advice from real parents, we have plenty of it, all for moms from moms, and also experts. Because, at the end of the day, our mission is focused solely on empowering moms and moms-to-be with the knowledge and answers they're looking for in one safe space.
-->