A mom writes in asking for advice because she's upset her husband's parents keep buying her 10-month-old son things she wanted to buy for him. He is their first grandchild and her in-laws are enjoying being able to spoil their grandbaby. Now the mom is wondering if she's overreacting because she's upset over the things they do for her son?
YOU MAY ALSO LIKE: This New Mom Says Her Pushy Mother-in-Law Manhandled Her While Breastfeeding and "Milked" Her
A member of the community asks:
"I have a 10-month-old baby, and he is the first grandbaby for my in-laws. With the holidays coming, they are buying him his first Thanksgiving outfit, and also they just got him his first Christmas PJs. These don't bother me that much, but they also got him an ornament that says 'My First Christmas' and his name on it. Am I wrong for being so upset about this?
I feel like this should be something I buy for him. They didn't even ask before they got it. I don't know what to do because it bothers me. I tell my husband and he just says. 'I didn't know what to say?' I'm at my wits end with their need to be in control. Help, please, any advice would be GREAT."
– Mamas Uncut Community Member
Community Advice for This Mom Who Is Upset With Her In-Laws
To see what advice the Mamas Uncut Facebook community has for this mom in need, read the comments of the post embedded below.
Advice Summary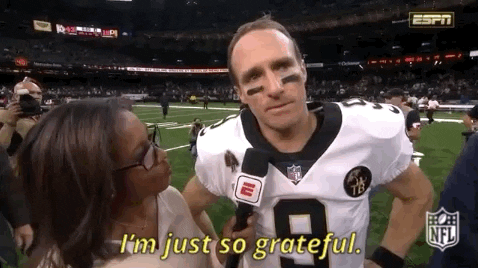 Just be grateful. One commenter wrote, "I can't believe a parent is complaining about gifts being bought …lol just stop and be grateful!! It's TIME spent with the child you should be saving up, not material things ….I'm happy for this parent, her child has everything!"
Another mom wrote, "How fantastic is it that your in-laws love your child, that your child will grow up with grandparents that love and spoils him/her? When my son was 6 months old my in-laws didn't come to visit for 4 months straight, I tried, I did and then I gave up. Be thankful your child has the opportunity, many many many kids don't have grandparents or worse have grandparents who don't care. Should you want your child to wear something else, you can buy it too, kids' clothes get dirty and then you can switch to the next outfit."
And one person added, "Remember it's special for them too. If it bothers you, tell them to please let you buy the gifts. They will understand. Good luck."
Do you have any advice for this mom? Leave a comment to help another mom out!
Over on the Mamas Uncut Facebook page, our robust community of moms is always having a conversation about topics that matter. We like to highlight those conversations from time to time. Important mom questions. Thoughtful mom answers.
Do you have a question you'd like answered? Submit it to the Mamas Uncut Facebook page, and we may feature it along with some of the best answers on this site! You can remain completely anonymous while still getting the information and support you need from other moms who know what it's like.
About Mamas Uncut
Mamas Uncut is the place for moms online. We cover the latest news around motherhood and parenting, plus entertainment news as well – all with a mom-focused twist. Looking for parenting advice? We have plenty of it, all for moms, from moms. Our mission is focused solely on empowering moms and moms-to-be with the knowledge and answers they're looking for. We don't stop there though, we have expert advice on a range of topics, and all of our categories get updated multiple times a day, so if there's one website for moms you need to bookmark, it's Mamas Uncut. We cover it all, from the latest and trendiest baby names, in the US and all over the world, to advice for moms in the workplace, or mom to mom advice on balancing it all. Looking for an answer to a specific question you've have? Head over to our new answers section, where you can ask questions on a nearly endless amount of topics, and you'll get answers fast – really fast. Mamas Uncut is more than just the place for moms, it's the community of moms – all here to help, make friends, and more. Not sure where to start? Take a look at one of our key topic areas like Pregnancy or Relationships – if you're looking for advice on a specific topic, there's a pretty good chance that we've already written on it (a few times), or that it's within our answers section. If you don't have time to read the site every day, we also have a newsletter that you can control how often you want to receive – that way we send all of the must-see content for moms directly to your inbox – it's that easy. So go ahead and take a look around, ask a question, or just keep reading, we're glad you're here.