A mom writes in asking for advice after a few girls in her young daughter's class pointed out the hair above her lip and the thickness of her eyebrows. Now, the mom's daughter wants to pluck and shave the hair on her face because she's embarrassed. However, the mom worries her daughter is too young. Any advice for her?
YOU MAY ALSO LIKE: Mom Shares Target Tip That Will Help Moms With Growing Kids Who Are Rough on Their Clothing Save Money
A member of the community asks:
"My 12-year-old daughter wants to do something with the hair above her upper lip, and she wants to tame her eyebrows. I've noticed in the last few months that both are getting to be very noticeably thick, dark, and unruly, but I never said anything to her because, at her age, this isn't something she needs to worry about.
However, a couple of girls from school have (sort of) politely brought these to her attention, and now she is totally embarrassed and is determined she is getting it taken care of. I understand how she feels because I have to stay on top of my own and I am super self-conscious about it, but I just don't know if it's appropriate to start her shaving her upper lip and plucking her eyebrows at 12 years old. (I say shaving and plucking because waxing is out of the question at this point.)
She did start having her legs over the summer if this makes any difference. Should I make her leave the facial hair alone until she is older, or do I show her how to take care of it?"
– Mamas Uncut Community Member
Community Advice for This Mom Whose Young Daughter Wants to Shave Her Lip and Eyebrow
To see what advice the Mamas Uncut Facebook community has for this mom in need, read the comments of the post embedded below.
Advice Summary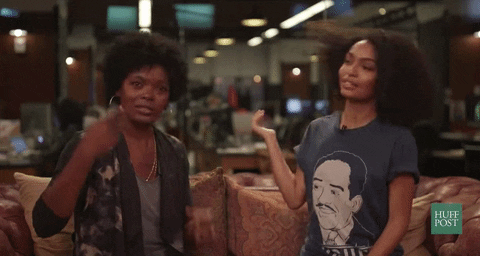 She's not too young, so long as it is necessary. One commenter wrote, "I started to shave my legs around 12 or 13 years old. Maybe look into threading for her facial hair. It's not very painful, and if done in the right place, it's so nice. I wouldn't shave her face. Wax may hurt, so threading is probably a better choice."
Another mom added, "I would do anything to add to the self-confidence of my daughter. Given it's a healthy alternative. Take her to get them threaded!"
And one person said, "Best to get it done before she takes it into her own hands. My mom wouldn't let me shave and I not only did it anyway I also shaved my arms. My arm hair grew back in super dark and thicker. Make it a mom and daughter thing. Go for a spa day once in a while. Who knows, if she can't stand waxing or plucking maybe she'll decide it's not worth it for a few more years."
Do you have any advice for this mom? Leave a comment to help another mom out!
Over on the Mamas Uncut Facebook page, our robust community of moms is always having a conversation about topics that matter. We like to highlight those conversations from time to time. Important mom questions. Thoughtful mom answers.
Do you have a question you'd like answered? Submit it to the Mamas Uncut Facebook page, and we may feature it along with some of the best answers on this site! You can remain completely anonymous while still getting the information and support you need from other moms who know what it's like.
Sara Vallone has been a writer and editor for the last four and a half years. A graduate of Ohio University, she enjoys celebrity news, sports, and articles that enhance people's lives.
About Mamas Uncut
Mamas Uncut is the place for moms online. We cover the latest news around motherhood and parenting, plus entertainment news as well – all with a mom-focused twist. Looking for parenting advice? We have plenty of it, all for moms, from moms. Our mission is focused solely on empowering moms and moms-to-be with the knowledge and answers they're looking for. We don't stop there though, we have expert advice on a range of topics, and all of our categories get updated multiple times a day, so if there's one website for moms you need to bookmark, it's Mamas Uncut. We cover it all, from the latest and trendiest baby names, in the US and all over the world, to advice for moms in the workplace, or mom to mom advice on balancing it all. Looking for an answer to a specific question you've have? Head over to our new answers section, where you can ask questions on a nearly endless amount of topics, and you'll get answers fast – really fast. Mamas Uncut is more than just the place for moms, it's the community of moms – all here to help, make friends, and more. Not sure where to start? Take a look at one of our key topic areas like Pregnancy or Relationships – if you're looking for advice on a specific topic, there's a pretty good chance that we've already written on it (a few times), or that it's within our answers section. If you don't have time to read the site every day, we also have a newsletter that you can control how often you want to receive – that way we send all of the must-see content for moms directly to your inbox – it's that easy. So go ahead and take a look around, ask a question, or just keep reading, we're glad you're here.