A mom writes in asking for advice after learning her mom and her three pets are moving into her home. She has a good relationship with her mom, but right now is not a good time for this type of change to happen. She is more stressed than happy about her mom's decision to move in with her and now the mom is left feeling like a bad person.
YOU MAY ALSO LIKE: Busy Philipps' Daughter Birdie Wrote E! a Scathing Letter When Her Mom's Talk Show Was Cancelled
A member of the community asks:
"I need some advice please, I know I will be judged but, my birth mother, who did not raise me, just gave me less than a two-week notice that she's moving in with me. She and her three pets are coming from a different state. I already have so much on my plate. I am scared to admit that I'm already stressed out. I am getting married in a month; my second job starts Saturday. I have four kids and three pets of my own.
I have to move her into my autistic daughter's room, and she's very stressed with change. Now I do have time to prep my daughter. But I have two other kids with different needs as well, and I'm just stressed. My roof is getting repaired, my dryer just busted, and more. I have so much going on.
Is it wrong that I am more upset than I am happy, I feel it's bad timing? I feel like this makes me a bad person for being upset. My mom's not even old enough to need help yet, she's still young, and we have a good relationship, so these are good bonuses. Please help me feel better about myself."
– Mamas Uncut Community Member
Community Advice for This Mom Who Is Stressed About Her Mom Moving in With Her
To see what advice the Mamas Uncut Facebook community has for this mom in need, read the comments of the post embedded below.
Advice Summary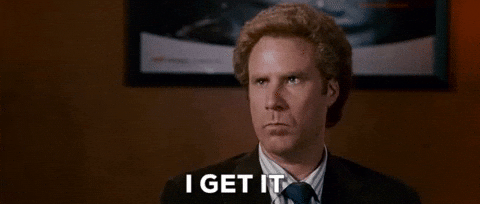 People were very understanding of this mom's feelings. One commenter wrote, "Wow. Maybe let her know that this doesn't work for you and your family. You have to put your kids first."
Another person added, "It's very simple, you say NO. You don't even have to explain it, just tell her she will have to figure something else out because she can't live with you. Period. End of story."
And one mom said, "What do you mean? Your mom told you she was moving in? That's not how that works. She might be your mom, but she is no longer the boss of you. She doesn't get to unilaterally make life-altering decisions like that for you. So tell her sorry, no."
Do you have any advice for this mom? Leave a comment to help another mom out!
Over on the Mamas Uncut Facebook page, our robust community of moms is always having a conversation about topics that matter. We like to highlight those conversations from time to time. Important mom questions. Thoughtful mom answers.
Do you have a question you'd like answered? Submit it to the Mamas Uncut Facebook page, and we may feature it along with some of the best answers on this site! You can remain completely anonymous while still getting the information and support you need from other moms who know what it's like.
About Mamas Uncut
Mamas Uncut is THE online place for moms. We cover the latest about motherhood, parenting, and entertainment as well – all with a mom-focused twist. So if you're looking for parenting advice from real parents, we have plenty of it, all for moms from moms, and also experts. Because, at the end of the day, our mission is focused solely on empowering moms and moms-to-be with the knowledge and answers they're looking for in one safe space.
-->