It's official, Teen Mom star Kailyn Lowry is a mother of four. On August 3, E! News reported that Lowry welcoming her fourth son into the world on July 30.
The reality star and podcast host has yet to share the news on her Instagram page. However, she spoke with E! News days after giving birth to reveal that they are doing well and everyone is healthy.
RELATED: 'Teen Mom' Star Kailyn Lowry Reconsidering Home Birth Due to 'High-Risk' Pregnancy
As Lowry revealed, her baby boy was born on July 30 at 2:47 p.m. He weighed 8 pounds, 15 ounces at birth and measured 22.5 inches long.
What Lowry doesn't know yet is his name.
"No name yet but we are all healthy and so in love," she told E! News. "I can check giving birth during a pandemic off my bucket list now."
Baby boy Lowry joins his three older brothers, 10-year-old Isaac Rivera, who she shares with ex Jo Rivera, 6-year-old Lincoln Marroquin, whose dad is ex Javi Marroquin, and 2-year-old Lux Lowry, who shares a dad with his baby brother, Chris Lopez.
The mom first revealed she was pregnant with baby number four in February. Just a few weeks after that she and her sons shared that their fourth sibling was going to be another boy, something she was very excited about, she told E! News.
"We are so excited, there's just something so special about a mother and her sons."
It's unclear if Kailyn is deciding between a number of names for her little boy or if she's just waiting on a sign to tell her what the best choice is. The following day after announcing the birth of her son, E! News reported that she took her Instagram Stories to share the smoothie she made using the placenta from his birth.
"Can you guess what I'm drinking?" she asked her followers. "If you guessed my placenta, you're right! Blended with fresh fruit and almond milk. Couldn't taste the placenta at all."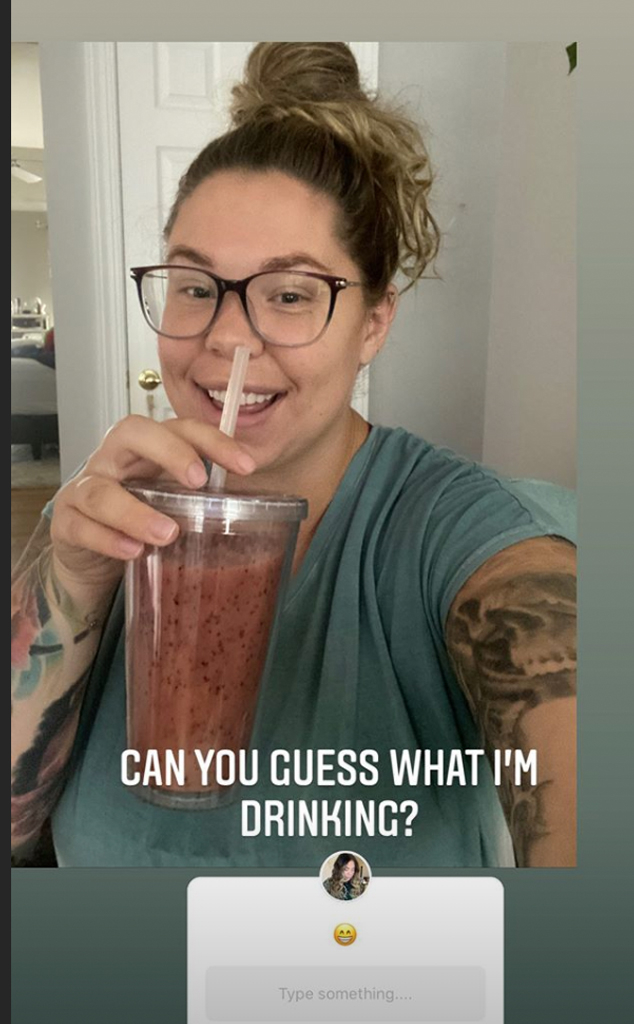 RELATED: Teen Mom Kailyn Lowry, Who Is Pregnant with Her 4th Child, Says 6 Children Is Her Max
According to the Mayo Clinic, "while some claim that placentophagy can prevent postpartum depression; reduce postpartum bleeding; improve mood, energy and milk supply; and provide important micronutrients, such as iron, there's no evidence that eating the placenta provides health benefits." Congratulations, Kailyn!
Sara Vallone has been a writer and editor for the last four and a half years. A graduate of Ohio University, she enjoys celebrity news, sports, and articles that enhance people's lives.
About Mamas Uncut
Mamas Uncut is THE online place for moms. We cover the latest about motherhood, parenting, and entertainment as well – all with a mom-focused twist. So if you're looking for parenting advice from real parents, we have plenty of it, all for moms from moms, and also experts. Because, at the end of the day, our mission is focused solely on empowering moms and moms-to-be with the knowledge and answers they're looking for in one safe space.
-->