A 20-year-old woman writes in asking for advice after her family has continually pressured her into starting a family when she's simply not ready yet. However, because she currently lives with her parents while finishing up college, she's looking for advice on how to avoid those uncomfortable questions.
YOU MAY ALSO LIKE: 20 Photos of 'Teen Mom' Stars That Prove They're Actually Good Moms
A member of the community asks:
"So I'm the oldest member of my family without a child. Like everyone at my age had at least one by now. Only being 20, I really don't want a child right now. My mom is passionate about me have one before I'm 21. All the women in my family had started their families young, like 15 to 19 years young. All throughout high school, that's all anyone asked me about. They say things like, 'Your life will be better. You're not really a woman until you have children. Could you at least find a boyfriend? He will change your mind.'
I understand my mom believes that I'm not complete without a family of my own and even with telling her over and over that I feel complete within my own self now, she still actively is trying to set me up with people without my permission. How do I handle the situation especially since I still live at home going through school."
– Mamas Uncut Community Member
Community Advice for This Woman Whose Mom Has Pressured Her Into Starting a Family
To see what advice the Mamas Uncut Facebook community has for this mom in need, read the comments of the post embedded below.
Advice Summary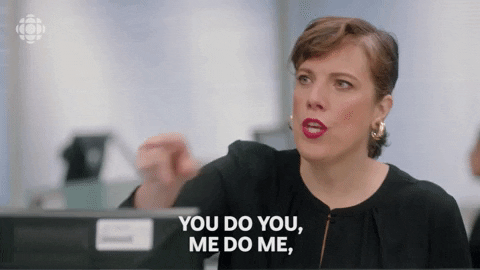 Many commenters told the young woman to only do what makes her feel comfortable and to ignore the background noise.
One commenter wrote, "Stick to your convictions. You can only be you. Eventually, they may understand or they may not, but you wanna be happy with your choices. Being the odd duck is hard, I was in my thirties before I had babies. [I] actually was married and had 2 degrees. Live your life for you so you can be a great mama to your baby when it's time."
Another person added, "You need to leave your family situation for a while. Go be you. Live. Decide who and what you want to be. Never let anyone pressure you into being what you don't feel."
And one woman said in a comment, "Wow. Just wow!! I had a baby at 20 and was a single mom for a while. It wasn't easy. I have zero regrets tho. Do not let anyone force into motherhood if you're not ready!! I'll gladly put your mom in her place if you'd like!!"
Do you have any advice for this mom? Leave a comment to help another mom out!
Over on the Mamas Uncut Facebook page, our robust community of moms is always having a conversation about topics that matter. We like to highlight those conversations from time to time. Important mom questions. Thoughtful mom answers.
Do you have a question you'd like answered? Submit it to the Mamas Uncut Facebook page, and we may feature it along with some of the best answers on this site! You can remain completely anonymous while still getting the information and support you need from other moms who know what it's like.
About Mamas Uncut
Mamas Uncut is THE online place for moms. We cover the latest about motherhood, parenting, and entertainment as well – all with a mom-focused twist. So if you're looking for parenting advice from real parents, we have plenty of it, all for moms from moms, and also experts. Because, at the end of the day, our mission is focused solely on empowering moms and moms-to-be with the knowledge and answers they're looking for in one safe space.