Is Chrissy Teigen and John Legend's three-year-old daughter ready for her modeling debut? Teigen took to Instagram to share a fun snap of Luna showing off her modeling moves while on vacation in Thailand. Teigen and Legend both teased that Luna is ready for her Sports Illustrated cover.
YOU MAY ALSO LIKE: People Just Can't Stop Mom Shaming Chrissy Teigen for the Way She Parents Daughter Luna
In the photo, Luna is shown smiling at the camera and lounging comfortably on a rock —nailing her model pose! — while wearing a super cute pink swimsuit. Clearly Luna has inherited some of her mom's model moves!
Teigen captioned the pic: "oh dear @mj_day". MJ Day is the editor of Sports Illustrated Swimsuit. Day commented: "Effortless beauty [check] Chic suit [check] Owns that rock [check] TOE POINT [check, check, check, check, check]."
Legend, who took the photo, commented that he's the "@yutsai of Instagram dads", tagging fashion photographer Andy Yutsai Wang.
Teigen definitely knows a thing or two about being a swimsuit model, as she was photographed for Sports Illustrated's swimsuit editions from 2010 – 2017, appearing on the cover in 2014.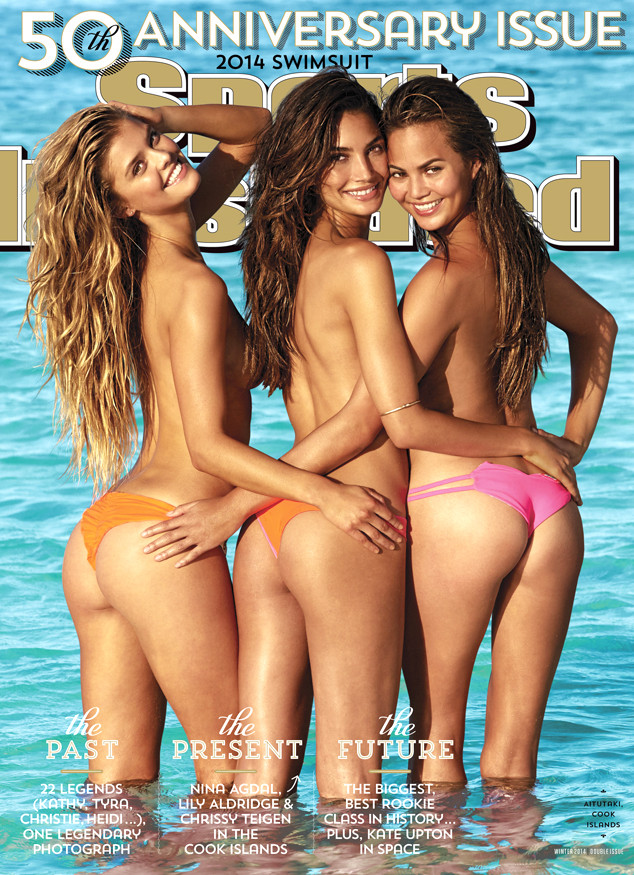 Teigen and Legend are on a family vacation in the Phi Phi islands. In addition to Luna, little brother Miles is also enjoying some time on the beach.
Teigen and Legend both shared additional pics of the family's tropical getaway on their Instagram account, including a very relatable moment for any parent of multiple kids.
Teigen captioned the post, showing Luna and Miles in a tug-of-war over a toy, "Everything's fine over here". It's nice to see even celebs have kids who argue!
Legend also posted a photo of himself and daughter Luna about to get their float on in the pool. Dad and daughter are even rocking almost-matching swimsuits.
After such a fab vacation, we're guessing the family was sad to head home.
Editorial Director of MamasUncut. Currently back on the East Coast. Most days spent chasing after two young kids and our very patient rescue mutt. Learning that parenting never really gets easier it just gets … different. Love running and water views. Also all the coffee.
About Mamas Uncut
Mamas Uncut is THE online place for moms. We cover the latest about motherhood, parenting, and entertainment as well – all with a mom-focused twist. So if you're looking for parenting advice from real parents, we have plenty of it, all for moms from moms, and also experts. Because, at the end of the day, our mission is focused solely on empowering moms and moms-to-be with the knowledge and answers they're looking for in one safe space.
-->