We all know Kim Kardashian's body inspires awe. Did you know she has mom to thank for it?
On #tbt ('Throwback Thursday'), Kim posted a picture on Instagram showing Kris Jenner in a bikini. We must admit these women know how to own their bodies.
YOU MIGHT ALSO LIKE: Kim Kardashian Says Kids Are 'Exhausting' and 'Grueling' But She Wouldn't Give Up Motherhood For Anything
The picture shows Kris Jenner and her best friend, Faye Resnick, posing poolside.
What a fun picture! We're so glad Kim decided to share it. She didn't say when the photo was taken specifically, but she did say that it was taken after the birth of her brother, Rob Kardashian. That means Kris Jenner rocked this bikini bod after having four kids.
"I mean… who is hotter than my mom after giving birth to brother!" Kim captioned the post.
She's not wrong!
Considering that Kim has posted selfies of herself in a bikini, we think Kris is in good company.
It's pretty clear that the entire Kardashian family works hard on their physiques. We know they stay physically active, but we can't help thinking Kris's amazing genes might help!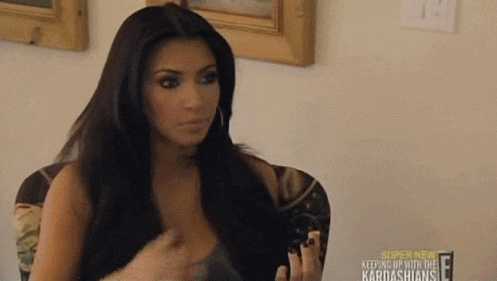 We're not sure why, but throwback photos of Kris are so satisfying. Can we ever get enough?
Just look at this proud mama, Kris with Kendall!
Serious question: How many decades will Kris Jenner be a still icon?
Kim, can you please post more throwback photos of your mom?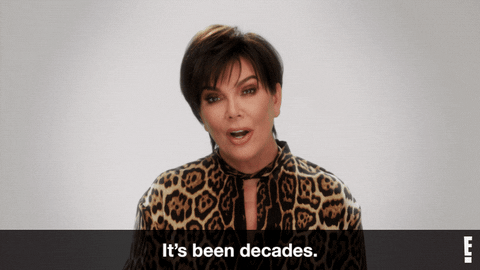 We know a queen when we see one! We're here for all the Kris Jenner content and we hope Kim posts more throwback photos of this incredible lady!
About Mamas Uncut
Mamas Uncut is the place for moms online. We cover the latest news around motherhood and parenting, plus entertainment news as well – all with a mom-focused twist. Looking for parenting advice? We have plenty of it, all for moms, from moms. Our mission is focused solely on empowering moms and moms-to-be with the knowledge and answers they're looking for. We don't stop there though, we have expert advice on a range of topics, and all of our categories get updated multiple times a day, so if there's one website for moms you need to bookmark, it's Mamas Uncut. We cover it all, from the latest and trendiest baby names, in the US and all over the world, to advice for moms in the workplace, or mom to mom advice on balancing it all. Looking for an answer to a specific question you've have? Head over to our new answers section, where you can ask questions on a nearly endless amount of topics, and you'll get answers fast – really fast. Mamas Uncut is more than just the place for moms, it's the community of moms – all here to help, make friends, and more. Not sure where to start? Take a look at one of our key topic areas like Pregnancy or Relationships – if you're looking for advice on a specific topic, there's a pretty good chance that we've already written on it (a few times), or that it's within our answers section. If you don't have time to read the site every day, we also have a newsletter that you can control how often you want to receive – that way we send all of the must-see content for moms directly to your inbox – it's that easy. So go ahead and take a look around, ask a question, or just keep reading, we're glad you're here.