The Idaho Attorney General has taken over the investigation into the disappearance of Lori Vallow's children, Joshua "JJ" Vallow, 7, and Tylee Ryan. The AG will look into the role the mother might have played in the disappearance of the children and she could be facing additional charges.
Earlier this month, the East Idaho News obtained a letter written by a Fremont County prosecutor that requested the assistance of the Idaho AG with the investigation of Tammy Daybell's death. Tammy Daybell was married to Vallow's current husband, Chad Daybell until he reported her death on October 19. At the time, a coroner said she died from natural causes, but recent revelations are motivating the AG to take a closer look.
Lori Vallow and Chad Daybell are listed with the labels 'Conspiracy, Murder, Attempted Murder.'
While not official, this is a sign that investigators are looking into more than just the disappearance of Lori Vallow's children, who vanished in September.
Vallow is charged with two felony counts of desertion and nonsupport of dependent children, and one misdemeanor count of resisting and obstructing an officer, and solicitation of a crime and contempt. She is currently in custody in Idaho after she was extradited back from Hawaii where she and Daybell were found. She is being held on a $1 million bond that was lowered from $5 million even though she's refused to help investigators find missing JJ and Tylee.
RELATED: Mother-of-Two Lori Vallow Finally Arrested in Hawaii After Bizarre, Twisting Missing Children Case
Reporting from People indicates that she attempted to have the bond lowered again, with prosecutors asking the judge to refuse the request until she cooperates with investigators.
Lori Vallow and Chad Daybell are connected to a number of mysterious deaths that are receiving renewed scrutiny from investigators.
The disappearance of Vallow's children is one of many mysteries investigators are hoping to solve. Two of Vallow's husbands, Charles Vallow and Joe Ryan, Tylee's father died under strange circumstances.
Joseph "Joe" Ryan died of an apparent heart attack in 2018, and local authorities passed along information about it to the FBI in early March.
The details of the murder of Charles Vallow is better known to investigators, but they're still collecting evidence.
Charles Vallow was murdered by Lori Vallow's brother in July.
TIMELINE: Attorneys I've spoken to say, based on this timeline and the facts investigators have been able to gather so far, police have enough evidence to arrest Chad Daybell and Lori Vallow today for obstruction… but they might be strategically choosing not to do so.@fox13 pic.twitter.com/wzcnP15bYE

— Adam Herbets (@AdamHerbets) January 2, 2020
We understand that this story has a lot of moving parts and a video of the timeline of events provided by Adam Herbets of Fox 13 News is very helpful.
Lori Vallow's brother, Alex Cox murdered her husband, Charles Vallows at Vallow's home. Charles had recently filed for divorce from Lori. Police did not charge Cox at the time because he claimed self-defense.
Charles accused his wife of becoming, "infatuated at times obsessive about near-death experiences and spiritual visions," according to a filing obtained by Fox 13.
The court documents revealed that Charles found Lori Vallow's beliefs odd.
"Mother has told Father (Charles Vallow) that she is sealed [eternally married] to the ancient Book of Mormon prophet Moroni and that she has lived numerous lives on numerous planets prior to this current life," the court documents read.
"On January 29, 2019, during a phone conversation between the parties and after their physical separation, Mother informed Father that she was a God assigned to carry out the work of the 144,000 at Christ's second coming in July 2020 and that if Father got in the way of her mission she would murder him."
Charles' divorce filing raised even more suspicions for investigators.
Six months after murdering Charles Vallow, Alex Cox was found dead in his home.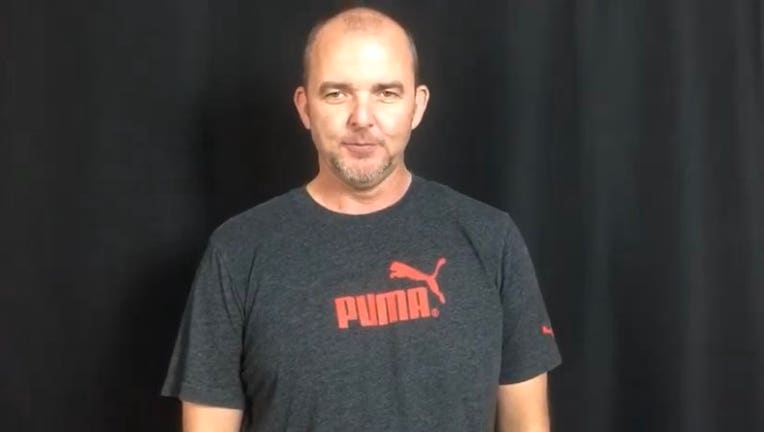 On December 12, Alex Cox is discovered unresponsive in the bathroom of the residence he shares with his wife of 12 days in Gilbert, Arizona. The cause of death is still unsolved pending the results of toxicology reports.
Chad Daybell's wife also died mysteriously shortly before he married Lori.
Chad Daybed's wife, Tammy Daybell is the subject of new scrutiny from the Idaho AG. Two weeks before her death on October 19, Chad Daybell purchased a wedding ring from Amazon that he eventually gave to Lori Vallow.
Chad Daybell denies any involvement in the disappearance of JJ and Tylee or any of the deaths.
Because of all the information surrounding the case, the Idaho AG's office will have their hands full. This is a very complex case. We hope that their office and the work of local news outlets can get some answers and finally locate JJ and Tylee.
About Mamas Uncut
Mamas Uncut is the place for moms online. We cover the latest news around motherhood and parenting, plus entertainment news as well – all with a mom-focused twist. Looking for parenting advice? We have plenty of it, all for moms, from moms. Our mission is focused solely on empowering moms and moms-to-be with the knowledge and answers they're looking for. We don't stop there though, we have expert advice on a range of topics, and all of our categories get updated multiple times a day, so if there's one website for moms you need to bookmark, it's Mamas Uncut. We cover it all, from the latest and trendiest baby names, in the US and all over the world, to advice for moms in the workplace, or mom to mom advice on balancing it all. Looking for an answer to a specific question you've have? Head over to our new answers section, where you can ask questions on a nearly endless amount of topics, and you'll get answers fast – really fast. Mamas Uncut is more than just the place for moms, it's the community of moms – all here to help, make friends, and more. Not sure where to start? Take a look at one of our key topic areas like Pregnancy or Relationships – if you're looking for advice on a specific topic, there's a pretty good chance that we've already written on it (a few times), or that it's within our answers section. If you don't have time to read the site every day, we also have a newsletter that you can control how often you want to receive – that way we send all of the must-see content for moms directly to your inbox – it's that easy. So go ahead and take a look around, ask a question, or just keep reading, we're glad you're here.