In any reality TV franchise, there are always unseemly characters we wish we could forget. Some classic examples that come to mind are Lamar Odom and Scott Disick from Keeping Up with the Kardashians.
You might remember a certain Luke Parker from The Bachelorette. Yes, the Luke Parker who tried to shame Hannah Brown on her season of the show. Luke is back in the news because he's still complaining about how the reality show was edited and is trying to spin a new story to make him look less terrible.
YOU MIGHT ALSO LIKE: Peter Weber Taken into Emergency Surgery While Filming Bachelor in Costa Rica
In case you forget, Luke Parker wanted to "forgive" Hannah Brown for being human.
Luke Parker is rather clueless when it comes to the concept of sexual autonomy. In his words, he did not mean to shame Hannah Brown for her past relationships. Instead, he merely wanted to "forgive" her for her past "mistakes."
What exactly does a grown woman need to be "forgiven" for? Doing what she wants? Nah, Luke. You can save your apology.
Luke appeared on Reality Steve's Podcast recently to describe what happened between him and Hannah Brown. According to Luke, Hannah disclosed that she wouldn't be having sex in the fantasy suites and that she didn't intend on having sex outside of marriage. Be mindful that this apparently happened the night she dumped him.
"She told me she shared the same heart and convictions as me and she wanted to abstain from sex before marriage," Luke said on the podcast. "That's why I'm so confused and that's why you see the look on my face when she tells me about the windmill."
Adding, "I didn't have an issue with it toward her. It was the fact that she told me that was what she didn't want to do."
Wait. What? That doesn't make any sense.
Can ABC please release the unedited footage? We at MU would like to sift through it because the tape doesn't lie. On the final date between Luke and Hannah, Luke said, "I totally have all the trust in the world for you, but at the same time I just want to make sure we're on the same page. Like if you told me you were having sex, or you had sex with one or multiple of these guys, I'd be wanting to go home, 100 percent. But if that's something you're not going through then I'm just going to continue to grow the relationship and move on."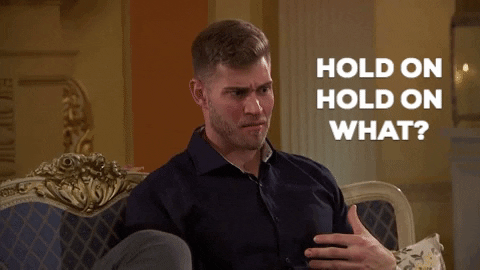 Hannah didn't have time for it. She said, "Umm … sex is a very big deal to me, and I've said like, I've had sex with two people in my life, and it was long relationships I thought were going to be my husband. But like, some of the things that you said, I don't agree with at all. And honestly, I'm like kinda mad, because like, the way that you just said that is like, why do you have the right to do that? Because you're not my husband."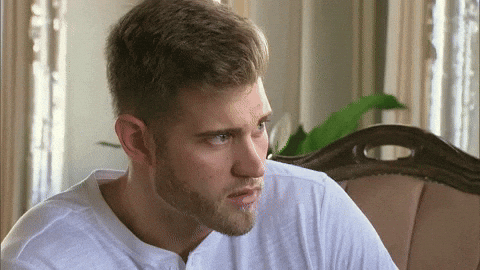 Ha! Hannah later admitted that she'd slept with two contestants from the show (no shame!). There was a windmill involved. You know what we're talking about.
Who does he think he's fooling?
He may be pretty, but Luke's no master manipulator. Why on earth would Hannah sleep with Pilot Pete, then switch gears and say she's saving herself for marriage, then tell Luke that she'd had sex? That doesn't make any sense, Luke! And, Hannah has been so candid about who she is. Why would she lie?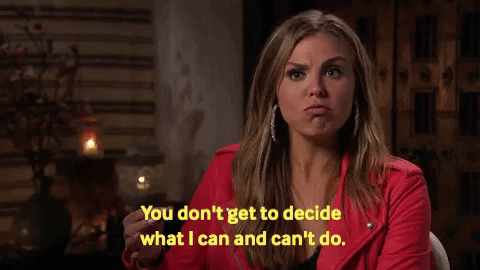 Seems to us like Luke can's keep his story straight. We know that reality TV is edited in ways that isn't always the most flattering. But, Luke said what he said. Those were his words out of his mouth.
At the end of the day, Hannah Brown standing up for herself seems more important than ever. Dudes coming along trying to "correct the record" need to bow down to the queen! We're #TeamHannah all the way!
Andrew is a Chicago-based writer who enjoys finding the best of the internet, obsessively making lists, and cooking for friends. After studying Film and Art History, he developed a deep love for both topics. Celebrity news, pop culture, and stories that bring people together are his passions.
About Mamas Uncut
Mamas Uncut is THE online place for moms. We cover the latest about motherhood, parenting, and entertainment as well – all with a mom-focused twist. So if you're looking for parenting advice from real parents, we have plenty of it, all for moms from moms, and also experts. Because, at the end of the day, our mission is focused solely on empowering moms and moms-to-be with the knowledge and answers they're looking for in one safe space.