Mother's Day is here (well, almost). And while a lot of moms will tell you that all they want this year is maybe a shower that doesn't get interrupted or to have a cup of coffee (or two) in peace, they still would greatly appreciate being gifted something luxurious and useful.
And what if I told you that luxurious and useful gift was just $25 and sold at Target? You'd jump at it, wouldn't you? Well, that's good because this three-piece satin pajama set is apparently all the rage and your mom is going to love it.
From single women to moms-of-six have purchased this Stars Above satin pajama set. And despite the vast differences in lifestyles, it still boasts a five-star rating and 20 100 out of 100 recommendations. Have we sold you on it yet?
$25 at the time of publication
They come in pink or blue colors!
And if you, for some reason, still need more convincing, these are what customers had to say about the pajamas straight from their own mouths. "Super comfy and fits great. True to size. Just bought all styles," one mom wrote. "Haven't used any of the eye masks though. I love the softness of the cloth."
"These are my favorite pajamas I own! I bought the long-sleeve pair in a dark floral color a few months back and fell in love with them! I'm glad they also have a short-sleeved pair now too which is perfect for the warmer months," another customer added. "The eye mask is always super helpful as well even though my boyfriend is the one who always steals it lol. The pajamas and eye masks are extremely soft and comfortable. I'd say terrific quality considering that this is satin."
$25 at the time of publication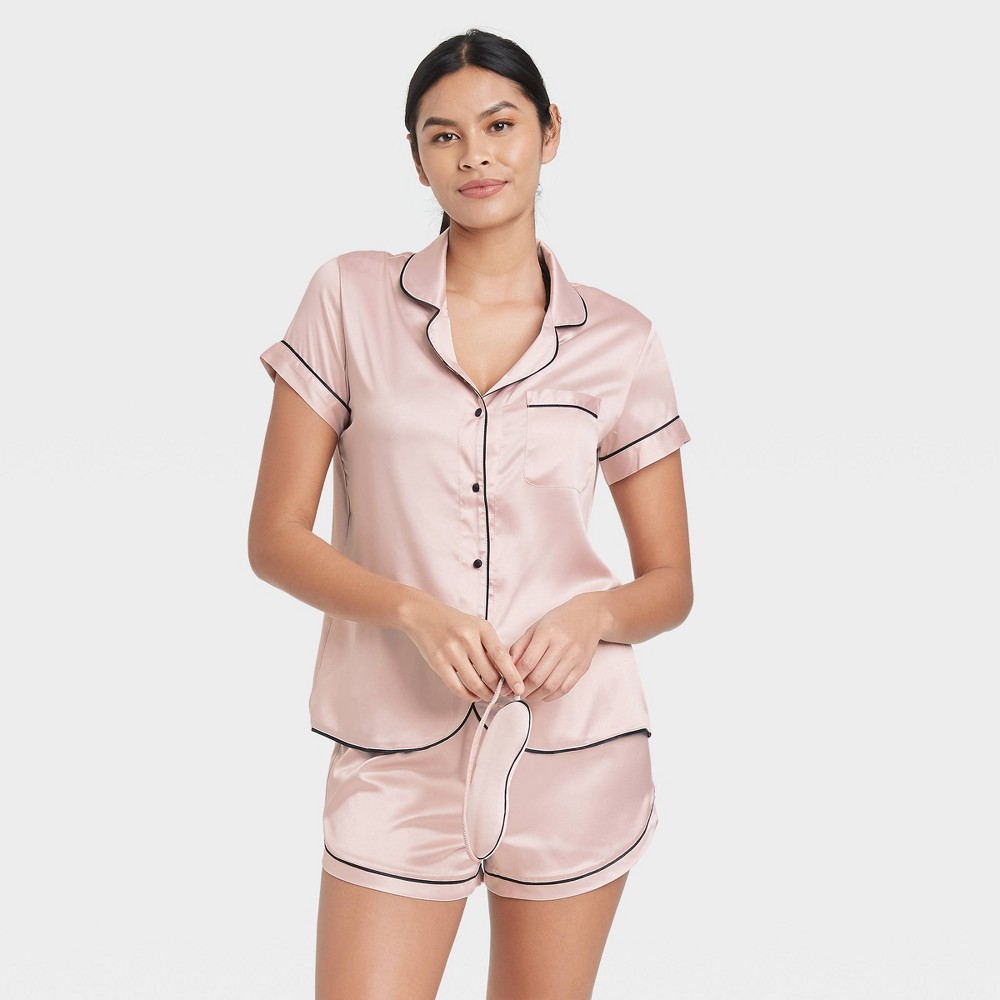 RELATED: Shop Our Favorite Products From Chrissy Teigen's Cravings Line at Target Now! They Make Great Housewarming Gifts Too
See? So what are you waiting for? Grab your mom this pajama set and watch her live in them for weeks to come! After, she deserves all the comfort in the world! Now, let her take that uninterrupted shower so she can put these PJs on and enjoy a cup of coffee or a glass of wine in peace!
Mamas Uncut is a participant in the Target Affiliate Marketing Program, an affiliate advertising, and marketing program that pays advertising fees to sites that advertise and link to Target.com. Mamas Uncut may earn a percentage of revenue generated from purchases made via the links in this post.
Sara Vallone has been a writer and editor for the last four and a half years. A graduate of Ohio University, she enjoys celebrity news, sports, and articles that enhance people's lives.
About Mamas Uncut
Mamas Uncut is THE online place for moms. We cover the latest about motherhood, parenting, and entertainment as well – all with a mom-focused twist. So if you're looking for parenting advice from real parents, we have plenty of it, all for moms from moms, and also experts. Because, at the end of the day, our mission is focused solely on empowering moms and moms-to-be with the knowledge and answers they're looking for in one safe space.
-->