There's a new way of making a memorable pregnancy announcement – with baby-themed lottery tickets! The scratch-off lottery tickets look just like the real thing, directing participants to "match three identical symbols in the Game Box, win prizes shown in Prize box."
Then that's when friends and family get to the good part. It's the "Prize Box" that reveals that they're loved one is having a baby. There are two versions that are readily available online. One that is called "Instant Cash" and another called "Lucky Treasure."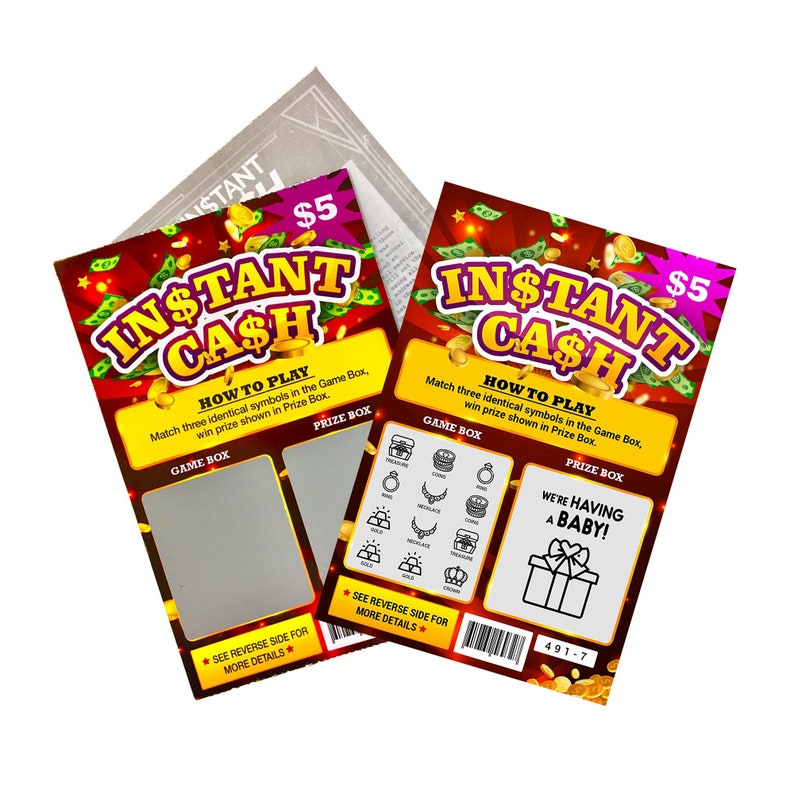 YOU MAY ALSO LIKE: Actress America Ferrera Is Pregnant and Expecting Baby No. 2: See Her Beautiful Announcement and Her Update About First Trimester Struggles
Custom Scratch-Off Lottery Tickets Is the Newest Way to Announce a Pregnancy
The cards are available on Etsy, starting at $3.93. Scratch-off lottery tickets may be the newest and creative way to reveal your baby news, but there are lots of fun ways to make the special announcement, well special.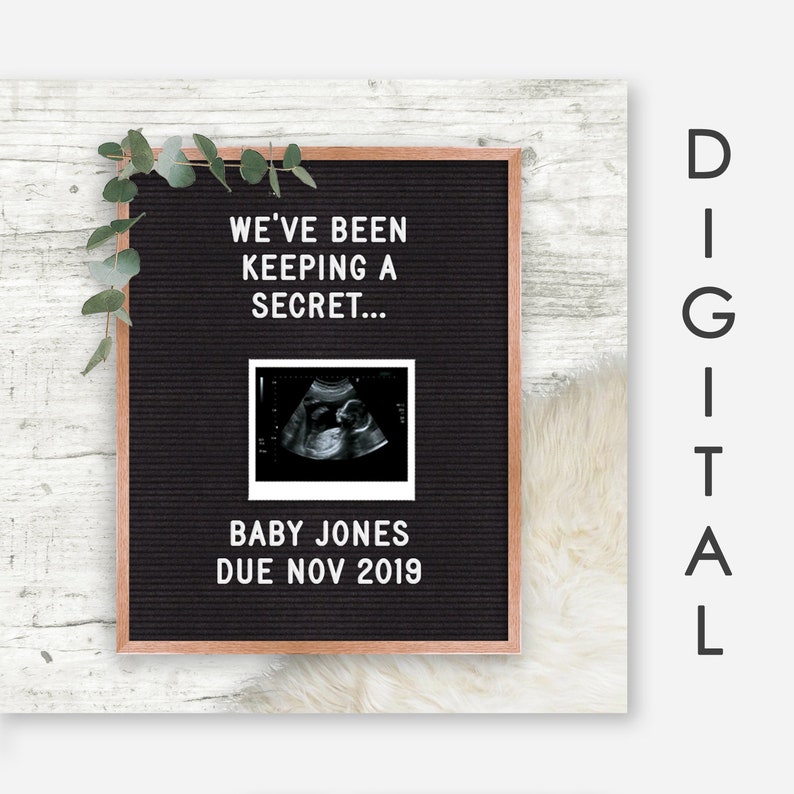 If you're not going the lottery route, you can share the happy news with custom made t-shirts announcing that you'll be parents or onesies with a special message written on it for your family and friends. There are also these adorable digital letter boards that can be customized with a personalized message and ultrasound picture.
YOU MAY ALSO LIKE: Pop star Ciara Takes to Instagram to Reveal She and Husband Russell Wilson Are Expecting Baby 'Number 3' Months After Wilson Publicly Asked Her for Another Child
If you're not into the customized route, you can always go with a good-old-fashioned ultrasound photo inside a card, a simple "we're having a baby," or a post on social media. Whatever way you choose to announce the news, your friends and family will be thrilled!
When I'm not hanging out with my three-year-old and husband in Brooklyn, I'm busy writing stories for Mamas Uncut and managing PR + Marketing for Magnolia Bakery, based in New York City. On weekends, you can usually find me at a local park or playground pushing my daughter on the swings, "researching" the best almond croissants in Park Slope or launching into impromptu family dance parties at home, the sidewalk or, every once in awhile, a restaurant bathroom. I'm still trying to master the whole parenting thing, but I have learned that copious amounts of coffee, humor and humility are involved on a daily basis.
About Mamas Uncut
Mamas Uncut is the place for moms online. We cover the latest news around motherhood and parenting, plus entertainment news as well – all with a mom-focused twist. Looking for parenting advice? We have plenty of it, all for moms, from moms. Our mission is focused solely on empowering moms and moms-to-be with the knowledge and answers they're looking for. We don't stop there though, we have expert advice on a range of topics, and all of our categories get updated multiple times a day, so if there's one website for moms you need to bookmark, it's Mamas Uncut. We cover it all, from the latest and trendiest baby names, in the US and all over the world, to advice for moms in the workplace, or mom to mom advice on balancing it all. Looking for an answer to a specific question you've have? Head over to our new answers section, where you can ask questions on a nearly endless amount of topics, and you'll get answers fast – really fast. Mamas Uncut is more than just the place for moms, it's the community of moms – all here to help, make friends, and more. Not sure where to start? Take a look at one of our key topic areas like Pregnancy or Relationships – if you're looking for advice on a specific topic, there's a pretty good chance that we've already written on it (a few times), or that it's within our answers section. If you don't have time to read the site every day, we also have a newsletter that you can control how often you want to receive – that way we send all of the must-see content for moms directly to your inbox – it's that easy. So go ahead and take a look around, ask a question, or just keep reading, we're glad you're here.