For more recent information regarding Josh Duggar's arrested: Josh Duggar Enters Plea One Day After Arrested on Possession of Child Pornography Charges
On April 29, 2021, a former reality star, best known for his role in 19 Kids and Counting, Josh Duggar was arrested by federal agents. According to TMZ, the father of seven was arrested and is currently being held without bail.
TMZ also got a copy of the 33-year-old's mug shot which they described as "bizarre." Particularly because, as you can see, Duggar is sporting a kind of grin in the photo.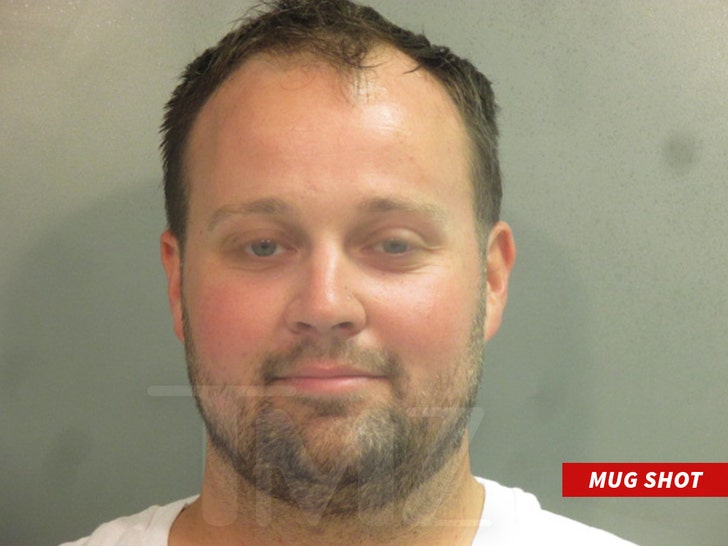 RELATED: The Duggar Family Home Was Allegedly Raided by Homeland Security as Rumors About Josh Duggar Swirl Again
Josh Duggar Embroiled in Scandal Yet Again
Sadly, this is far from the first time Josh Duggar has found himself in the middle of controversy. As you may already know Duggar was chastized years ago when an account owned by his email was found on the site known as Ashley Madison. The site was created for married individuals who were looking to be unfaithful to their spouses.
Additionally, in 2015, it was revealed that while alone with some of his older sisters, he molested them in private. His actions were reported to police, but his parents opted to take care of the situation themselves.
As TMZ further reported this is also not the first time Duggar had to face federal agents. Back in 2019, according to TMZ, Dugger's office in Arkansas was previously raided by Homeland Security. As Mamas Uncut previously reported, Josh's business is a car lot.
"I do not dispute the information you've obtained. That is the location that we were," said HSI Spokesperson Bryan Cox, said at the time, adding, "I can't speak to the status of any ongoing investigation. But, I do not dispute that we were present at that specific address."
TMZ also reported that recently Duggar was named in a civil lawsuit over estate fraud. However, it is unclear if his arrest and that lawsuit are at all related.
RELATED: Anna Duggar Forced To Testify In Lawsuit Against Husband Josh
And despite his current and past run-ins with the law, and his extensively reported infidelity, Duggar remains married to his wife of 13 years, Anna Duggar. As we previously stated, the couple shares seven children.
To make matters worse, Anna Duggar is pregnant, with another baby girl. The couple shared a video of the gender reveal just five days ago.
As of Thursday evening, it is unclear if Josh Duggar has any legal representation. If he does, they have not made any comments regarding his arrest. Neither has any of his family members.
Sara Vallone has been a writer and editor for the last four and a half years. A graduate of Ohio University, she enjoys celebrity news, sports, and articles that enhance people's lives.
About Mamas Uncut
Mamas Uncut is THE online place for moms. We cover the latest about motherhood, parenting, and entertainment as well – all with a mom-focused twist. So if you're looking for parenting advice from real parents, we have plenty of it, all for moms from moms, and also experts. Because, at the end of the day, our mission is focused solely on empowering moms and moms-to-be with the knowledge and answers they're looking for in one safe space.
-->