Kathleen Thorson tragically died after giving birth to her fourth child on December 29, 2019. Her death was the result of an intracerebral hemorrhage. Now, Kathleen's legacy lives on after doctors were able to use 12 of her organs to help patients seeking a donor match.
Thorson, from Medford, Oregon, had given birth to her son Teddy right before the New Year. However, a week after his birth, she was rushed to the hospital.
RELATED: Nine-Year-Old Boy Saved 3 Lives Through Organ Donation Over Thanksgiving Weekend After He Died in a Hunting Accident
Richard Stubbs wrote on the family's GoFundMe page, which he helped organize, "Kathleen's condition deteriorated to a point that she could no longer survive. As was her wish, we are doing everything we can for her to be the prayed-for miracle of life for certain others in need of organ donations."
"There aren't many words to be said except that we love her, and will miss her with every breath we take. Through all of this hardship, her love, life, and magic are still felt."
Kathleen is survived by her husband, Jesse, and their four children, Danny, Grace, James, and Teddy. The money raised from the GoFundMe campaign will help with funeral expenses, medical costs, and lost wages. To date, the campaign has raised more than $128,000.
Husband Says Donor Wife Whose Organs Were Given to 12 People Loved Unconditionally
In an interview with Good Morning America, Jesse said of his wife's legacy as a 1-in-a-million organ donor, "I'm glad my kids will know their mom for doing that. My 7-year-old told his first-grade class that his mom has 'helped people.'"
He continued, "As we get to know more about that process…recipients who receive [Kathleen's] organs, it's something that will be continually lifting us. We never spent a minute apart. We had 14 years and used every minute of it … there are no regrets of how we spent the time, just about the amount of time we had."
Jesse and Thorson were high school sweethearts and as the loving husband said she was all about her kids. From the first time she laid eyes on their first child, Thorson knew she wanted to be a stay-at-home mom. The GoFundMe page ends with a touching message in honor of the generous mom: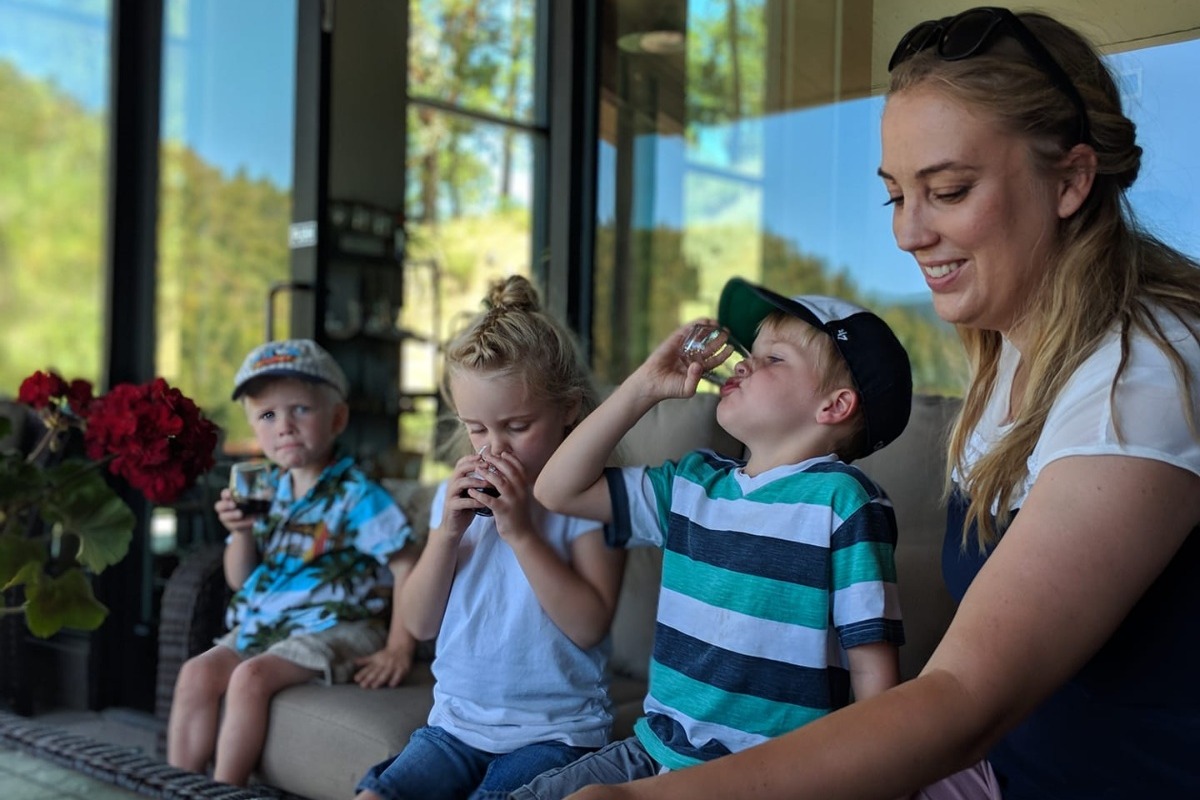 RELATED: Country Singer Granger Smith Donates Son River's Organs, Saves Two Lives, After Tragic Drowning Accident
"Be a little more like Kathleen. Look for the hand of God in your life every day. Love people. Cook them tasty food. Enjoy the beauty of your ordinary life. Go on adventures. Read poetry. Take calming baths. Wear soft clothes. Sing. Grow things. Grow people. Grow dreams. Find out who you are and be the best You that you can be."  
Thorson told Good Morning America, "I don't know if she ever met someone she couldn't find a way to love and care about. Her heart was wide open. […] I'm making sure that's in every crack of my home and learning how to do all the things that she did while I was at work."
When I'm not hanging out with my three-year-old and husband in Brooklyn, I'm busy writing stories for Mamas Uncut and managing PR + Marketing for Magnolia Bakery, based in New York City. On weekends, you can usually find me at a local park or playground pushing my daughter on the swings, "researching" the best almond croissants in Park Slope or launching into impromptu family dance parties at home, the sidewalk or, every once in awhile, a restaurant bathroom. I'm still trying to master the whole parenting thing, but I have learned that copious amounts of coffee, humor and humility are involved on a daily basis.
About Mamas Uncut
Mamas Uncut is the place for moms online. We cover the latest news around motherhood and parenting, plus entertainment news as well – all with a mom-focused twist. Looking for parenting advice? We have plenty of it, all for moms, from moms. Our mission is focused solely on empowering moms and moms-to-be with the knowledge and answers they're looking for. We don't stop there though, we have expert advice on a range of topics, and all of our categories get updated multiple times a day, so if there's one website for moms you need to bookmark, it's Mamas Uncut. We cover it all, from the latest and trendiest baby names, in the US and all over the world, to advice for moms in the workplace, or mom to mom advice on balancing it all. Looking for an answer to a specific question you've have? Head over to our new answers section, where you can ask questions on a nearly endless amount of topics, and you'll get answers fast – really fast. Mamas Uncut is more than just the place for moms, it's the community of moms – all here to help, make friends, and more. Not sure where to start? Take a look at one of our key topic areas like Pregnancy or Relationships – if you're looking for advice on a specific topic, there's a pretty good chance that we've already written on it (a few times), or that it's within our answers section. If you don't have time to read the site every day, we also have a newsletter that you can control how often you want to receive – that way we send all of the must-see content for moms directly to your inbox – it's that easy. So go ahead and take a look around, ask a question, or just keep reading, we're glad you're here.