A mom writes in asking for advice after her fiancé was arrested for being in possession of drugs while on probation. He was extradited to another state. Now she's wondering if anyone else had been in a similar situation and if they have any advice for her.
YOU MAY ALSO LIKE: Nearly 9 Years After a Boy Claimed a Teacher Was Stalking Him, She Was Sentenced to 40 Years for Raping 2 Other Teens
A member of the community asks:
"I am not looking to be told I need to leave him or that he's not a good man. Please, I'm just looking for a little bit of comfort. My fiancé is in jail right now for a VOP for a possession charge of fewer than 20 grams of cocaine.
He was arrested in Delaware and extradited back to Florida just today. He has a long track record of being in trouble, but I guess what I'm trying to find out, has anybody had any experience with a husband, a friend, a relative, or something being in jail, and how long should I expect him to be in there?"
– Mamas Uncut Community Member
Community Advice for This Mom Whose Fiancé Was Arrested and Extradited on Drug Charges
To see what advice the Mamas Uncut Facebook community has for this mom in need, read the comments of the post embedded below.
Advice Summary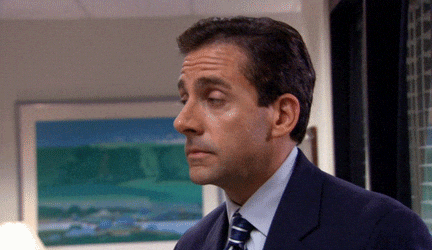 One commenter shared, "Depends if this is his first VOP. That's 90 days then he has to serve whatever he gets for the new case. That's how it works in my County in PA. Each county has different guidelines. Whatever his PO recommends is what he'll do for the VOP."
Another person wrote, "If they had him picked up in Delaware to send to Florida than they plan to keep him for a while they wouldn't pay to have him transferred to Florida for a weeks sentence."
And one woman added, "Every state is different. Held down my ex for almost 4 years. He was a 5th time convicted felon in Louisiana. He got lucky. He had a bad past and a lengthy record. He was given 8 years. Served 3 and 5 on paper."
Do you have any advice for this mom? Leave a comment to help another mom out!
Over on the Mamas Uncut Facebook page, our robust community of moms is always having a conversation about topics that matter. We like to highlight those conversations from time to time. Important mom questions. Thoughtful mom answers.
Do you have a question you'd like answered? Submit it to the Mamas Uncut Facebook page, and we may feature it along with some of the best answers on this site! You can remain completely anonymous while still getting the information and support you need from other moms who know what it's like.
About Mamas Uncut
Mamas Uncut is THE online place for moms. We cover the latest about motherhood, parenting, and entertainment as well – all with a mom-focused twist. So if you're looking for parenting advice from real parents, we have plenty of it, all for moms from moms, and also experts. Because, at the end of the day, our mission is focused solely on empowering moms and moms-to-be with the knowledge and answers they're looking for in one safe space.
-->